There's something eerily beautiful about Anotherworld's catchline: "When their world collides with ours, dance to the beat of eternity".
Who are they? Where is that "world"? Do we call someone? The Avengers? Those are perhaps good questions for another time, considering the positively dramatic, not to mention exciting, vibe surrounding Thailand's premier hardstyle EDM festival.
Woah! We're getting two weekends of Tomorrowland in 2017
The festival will unleash the "untamed" this November 5 at Bangkok's Motorsports Land, with a lineup that features hardstyle's A-listers like Dutch producer Noisecontrollers, ex-Bioweapon member Code Black, and Belgian jumpstyle mastermind Coone.
More performers expected to be revealed in the coming weeks.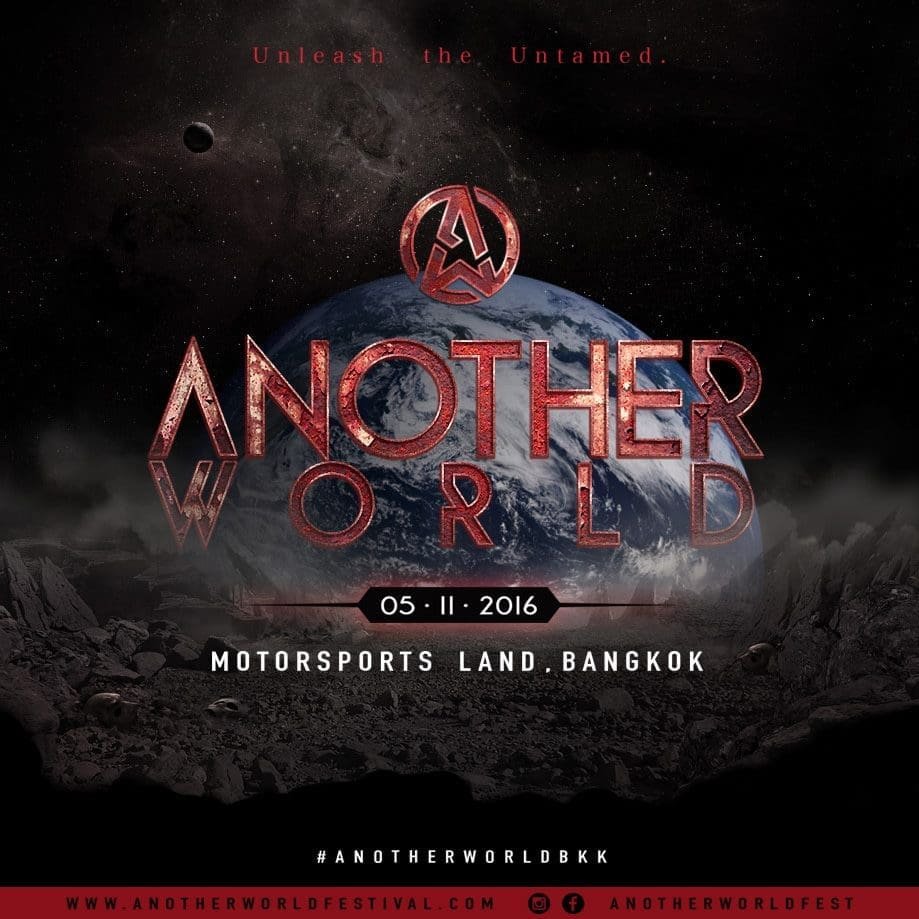 Early bird tickets are now up for grabs at THB1,200. After that the price goes up to THB1,800. VIP passes and VVIP Tables for a group of six are also available here.
Waterzonic recruits Afrojack, Dash Berlin and more for 2016 lineup
Founded by the ATME, a team of Thailand's creative and business leaders, Anotherworld is an innovate concept festival that will bring everyone to another level – another world – of EDM celebration. Apart from the galvanising kick-drum music and world-class DJs, every audience will get the opportunity to let their freak flag fly, flaunting their alter-ego through fancy costumes and make up without a care. You can check out dress code keywords on the festival's official Facebook page. So far they're "grotesque", "whimsical", "sinister", "nymph" among others.
Check out the teaser of Anotherworld below.
Have something to add? Tell us!