Ansel Elgort, aka that cute guy from The Fault In Our Stars and the Divergent saga, is joining Road to Ultra Thailand? What does it all mean? Since when did Ultra showcase live theatre?
It's nothing like that, folks. You might not have heard that the 22-year-old actor made a DJ debut in 2014 and moonlighted under the brilliantly geeky moniker Ansolo. Yep, that's why he's joining Avicii, Martin Garrix, JAUZ and more on this year's exciting lineup of Road to Ultra Thailand.
Road to Ultra Thailand is happening on June 11, at BITEC Convention Centre, Bangna. General Admission tickets are still available at THB2,700 here.
Martin Garrix used music to f*** cancer
Since taking up producing and DJ-ing in 2010, Ansel Elgort/Ansolo has built us and impressive EDM career, releasing iTunes-topping singles, and performing at New York's Electric Zoo Festival, Ultra Music Festivals in Miami and Tokyo, as well as his own headlining show at Pacha NYC, a world-class nightclub that only books the world's top DJs. If you're already fascinated by Augustus Waters' smashing alter-ego, read on. Here's more you need to know about him:
"Ansolo" is a nickname given to Ansel by his brother.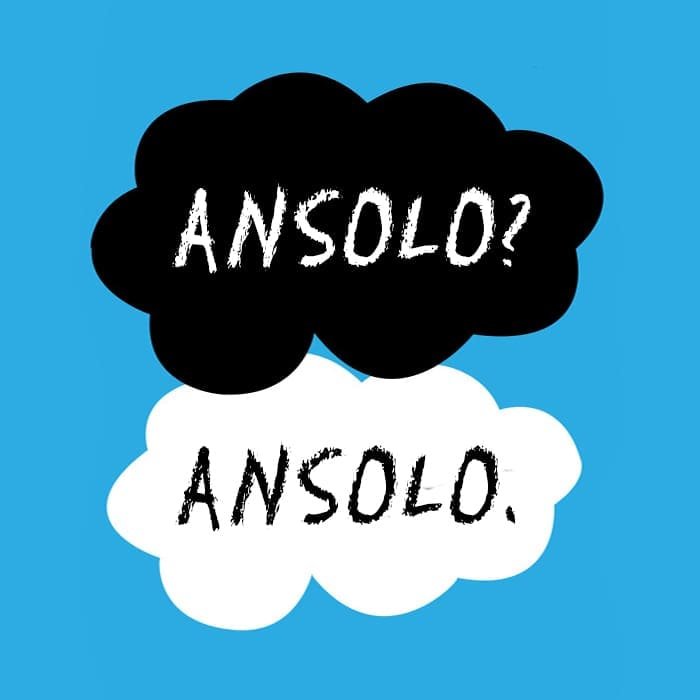 When talking on a panel at Pratt Institute, he revealed what's behind the decision to go with this stage name: "most DJ names were funny plays on their actual names. Tiësto's real name is Tijs. I wanted to make 'Ansel' sound more epic." Whether he is a major Star Wars fan or not remains a mystery (but really, who isn't?).
He started off as a John Legend kind of artist.
Growing up a theatre kid, Ansel was definitely closer to piano keys than a Pioneer DJ mixset. "I started playing piano and writing songs," he told Rolling Stone. "I'm really inspired by John Legend." But everything changed when he discovered Laidback Luke's remix of Legend's "Heartbreaker" – his inspirations became the Filipino-Dutch DJ along with the likes of Daft Punk, Avicii and Skrillex. "All these songs are so epic and beautiful, but they also make you dance. It's euphoric. Then I went to a festival and was like, "Forget it — this is incredible!"
He's now signed with America's giant label, Island Records.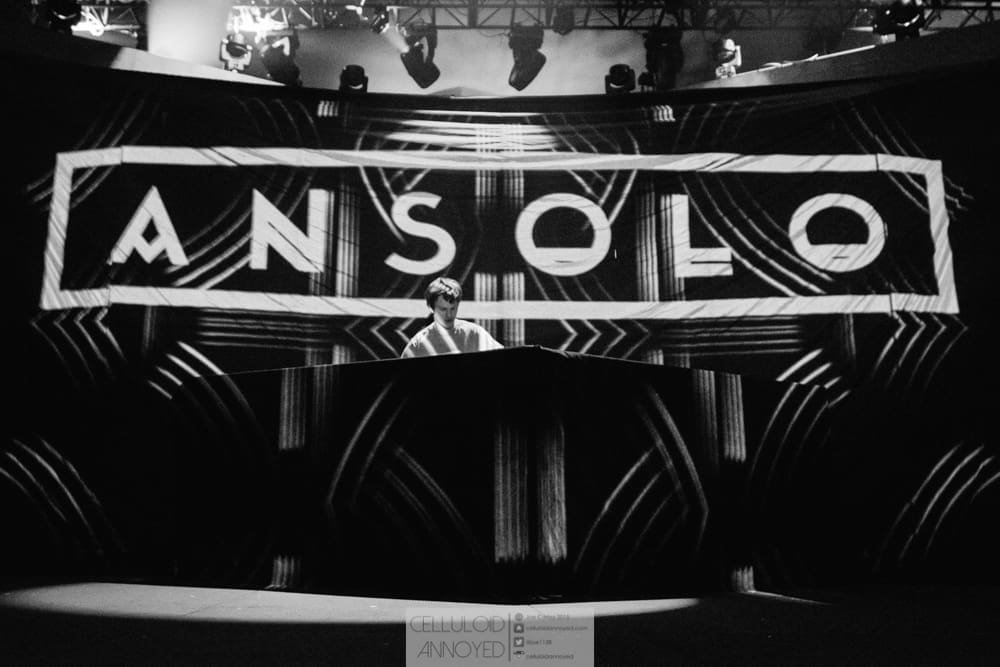 After releasing singles and remixes independently, Ansel landed a record deal with Island Records, who signed Avicii, Fall Out Boy, Demi Lovato, Hozier, Ariana Grande and Florence + The Machine. Though before signing, the newcomer had reservations, "I was like, 'Major labels aren't supposed to like these records!'I thought the point of a major label was to just release crap! But Island totally proved that wrong and was like, 'We want the best record that all the kids at the dance-music festivals are going to love.'"
His first single under Island is a bar mitzvah anthem. 
Released back in September 2015, "To Life" features brass band Too Many Zooz and is guaranteed to put a bang in bar mitzvahs.
He wants to have the best of both worlds.
Obviously, Ansel has put his marks in two separate industries and he wouldn't give up either to be "the biggest" actor or producer in the world. "I think that if someone told me that, I think I'd just tell them that I could be the biggest EDM producer in the game… and be an actor at the same time. Why not?" Guy has a point.
If anything, being an actor makes producing easier.
Since acting isn't a 9-to-5 job, Ansel has a lot of time off to make music. Free time onset goes to making music in his trailer. And even when shooting goes on all night, it can also mean he'd have nothing scheduled in front of the cameras for an entire month.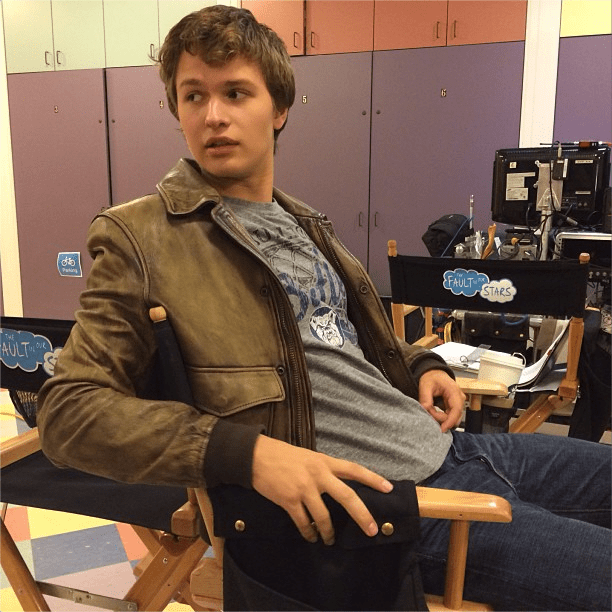 Fame also gets his foot in the door. There's no denying his preexisting fanbase went on to listen to Ansolo as well, "I've just been lucky because I can put out records and already have a fanbase that will listen." But that's not to say he would have it easy. "I didn't headline until I knew that I had a fan base. I wanted people to care about the music and not just say, 'Oh, the kid from The Fault in Our Stars is DJ-ing.' That's the last thing I want in the world."
Follow Ansel Elgort on Soundcloud for his latest bangers or watch him live at Road to Ultra Thailand this June 11, at BITEC Convention Centre, Bangna.
Have something to add? Tell us!