Just when you think Beyoncé couldn't really cause any more of "all this conversation" , at least for now, after dropping Lemonade, news broke as the Pasadena local police showed up and shone giant blue light at Queen Bey's Houston concert Saturday night.
Why, you ask? Remember when, a couple months back, the president of the Miami Fraternal Order of Police and his union voted to boycott Beyoncé's first stop of her Formation World Tour, but sadly failed?
Well, this time the cops are back stronger to stand up against Bey's "anti-police messages" in her "Formation" video and Super Bowl performance back in February.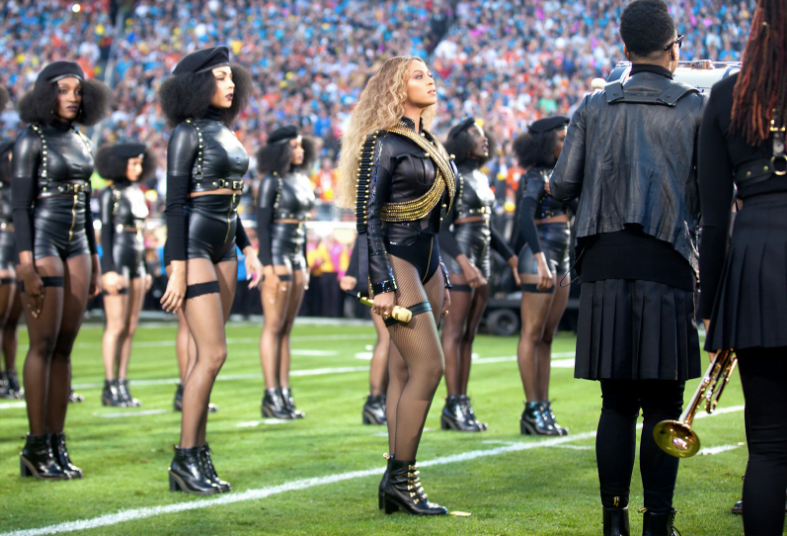 This past Saturday (May 7), Beyoncé was confronted by a group of local police during her hometown performance at NRG Stadium, Houston, Texas.
"Some of her performances we believe to be anti-police," said Tony Ragsdale, a member of C.O.P.S. and the Pasadena Police Department.
This was after the Beyoncé had explicitly stated in an interview with Elle that she is not anti-police:
"I mean, I'm an artist and I think the most powerful art is usually misunderstood. But anyone who perceives my message as anti-police is completely mistaken. I have so much admiration and respect for officers and the families of officers who sacrifice themselves to keep us safe. But let's be clear: I am against police brutality and injustice. Those are two separate things. If celebrating my roots and culture during Black History Month made anyone uncomfortable, those feelings were there long before a video and long before me. I'm proud of what we created and I'm proud to be a part of a conversation that is pushing things forward in a positive way."
Nevertheless, the statement didn't carry much weight for the Pasedena local police because according to Ragsdale, "Police lives matter. The thin blue line."
Have something to add? Tell us!