Mission 1: Super Pop Con 2017 took place last Friday (July 7) at Mall of Asia Arena as Manila witnessed some of K-pop's biggest and hottest names dominate the stage with their energetic and powerful performances. Boasting a line-up headlined by B.A.P, B1A4, BTOB, VIXX, B.I.G, Pentagon and Kriesha, the K-pop concert was bound to be "super".
Brought to us by KIRIN, LUMOS E&M and All Access Productions, Super Pop Con 2017 marks one of the year's biggest K-pop events in the country. Filipino fans were treated to two-and-a-half hour of performances – from emotional ballads, energetic numbers, to lively fan interactions.
Ten-member Pentagon started the show with their recent hits "Can You Feel It" and "Pretty Pretty". Rocking black graphic tees under yellow suit jackets, the boys were radiating appeal. They followed up with two more songs, the energizing "Critical Beauty" and the feels-inducing track "Beautiful".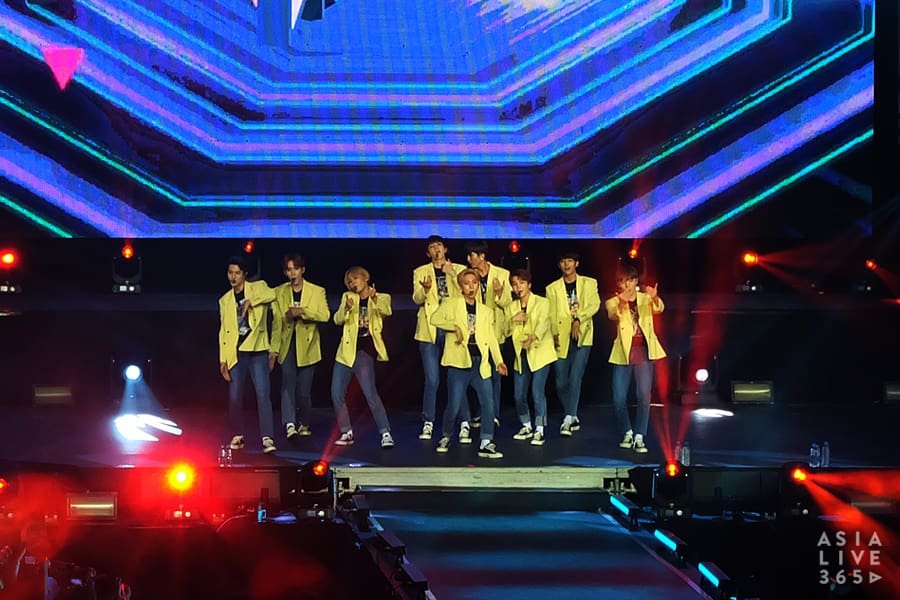 The moment BTOB stepped on stage, it was hard to contain the inner fanboy in me. I have been following them since their debut days and seeing them live made me realise how far they have come. Their set began with "I'll Be Your Man", one of their most recent tracks that calls back to earlier singles like  "Insane" and "Irresistible Lips". The moment group kneeled on stage while singing their hearts out was definitely something else. After performing emotional numbers that showcased their vocals, the group then dedicated 2015's heartfelt R&B hit "It's Okay" to the Filipinos who were affected by the recent earthquake. The boys concluded their set with "Movie", their comeback single that's already made waves in South Korea.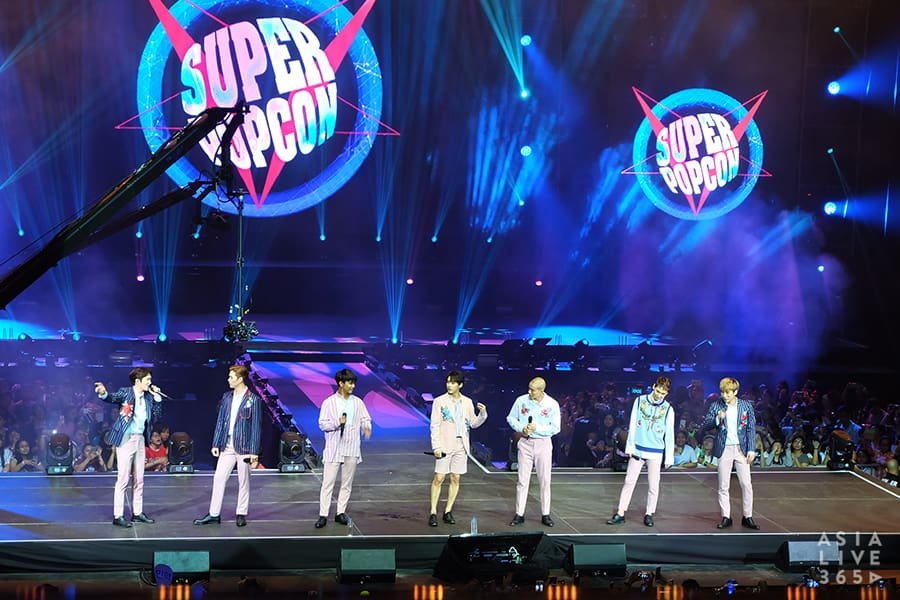 Up next we had VIXX. The sextet kicked off with "Shangri-La", a new single which they performed in Manila for the first time. From their unique choreography and aesthetic outfits, the performance surely gave us goosebumps. Since a K-pop concert in here would not be complete without some of the artists speaking some Filipino phrases, VIXX put themselves to test this time with "Mahal ho kayo" ("I love you all"). The group also performed "Black Out", "On & On", and "Love Equation". Lastly, the boys performed "Fantasy" to give the crowd another taste of their charismatic concept.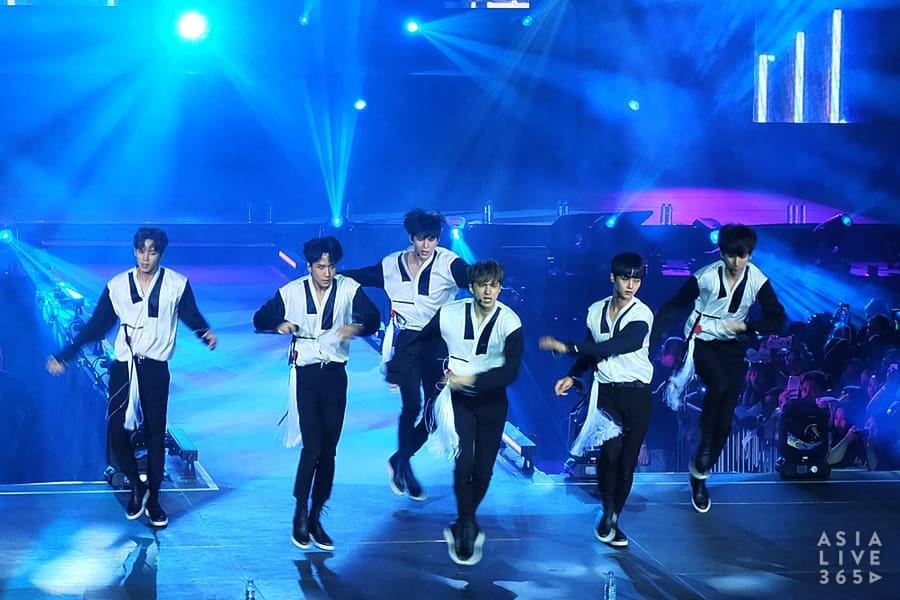 B1A4 hit the stage with their fun and energetic 2013 hit "What's Happening?", the song that catapulted the group into stardom. It's impossible not to dance and sing along to, in my opinion, their catchiest song to date. Throughout their performance, it was evident that the boys are really the best when it comes to fan service as the members went around the stage to play with the gifts from their "BANAs". The group also performed "Lonely", "Baby Good Night" and "Good Timing", delivering a pang of nostalgia to everyone's hearts.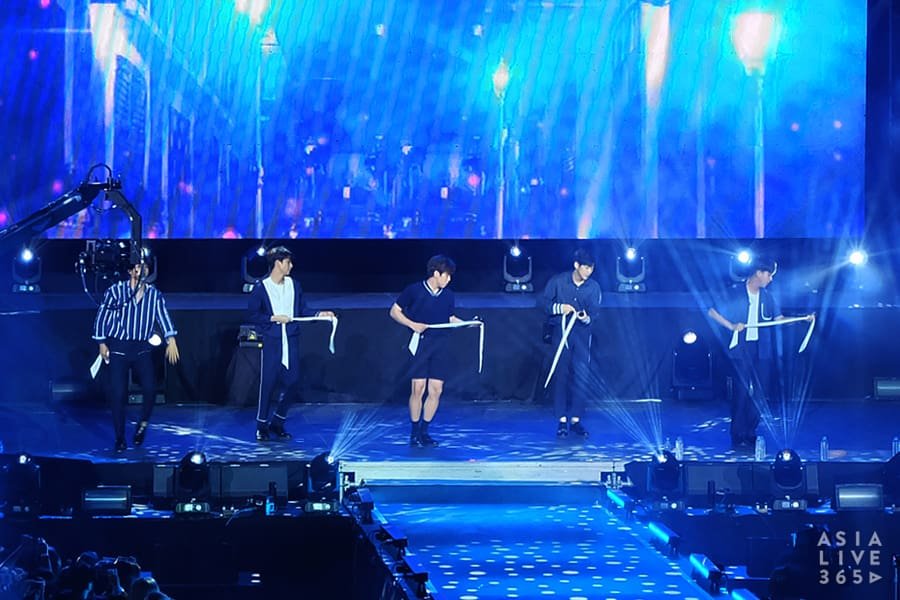 Following the boy group was Kriesha Chu, a Filipina who recently made her debut in K-pop. The K-Pop Star 6 contender's began her first gig in her hometown with first single "Trouble" while rocking the same red dress she wore for her debut performance in Korea. She also put on a surprise for all local fans, singing a cover of Filipino classic "Kung Ako Na Lang Sana" as the crowd sang back while waving their glow sticks and props. Chu ended her set with "I Want You", charming everyone with her sweet voice and smile.
Next up, B.I.G. Clad in all-white outfits, the boys took over the stage with their songs "Hello", "1,2,3", "Aphrodite", and "Hello Hello". Beside their charismatic and powerful stages, the group brought fan service to another level by sending their "Beginnings" into a fit of giggles with an impersonation of Manny Pacquaio and one member's faux pas of calling the Philippines Malaysia. He immediately apologised and made up for it by complimenting the country and its people. Before leaving the stage, B.I.G assured fans that they'd be back for an Asia tour.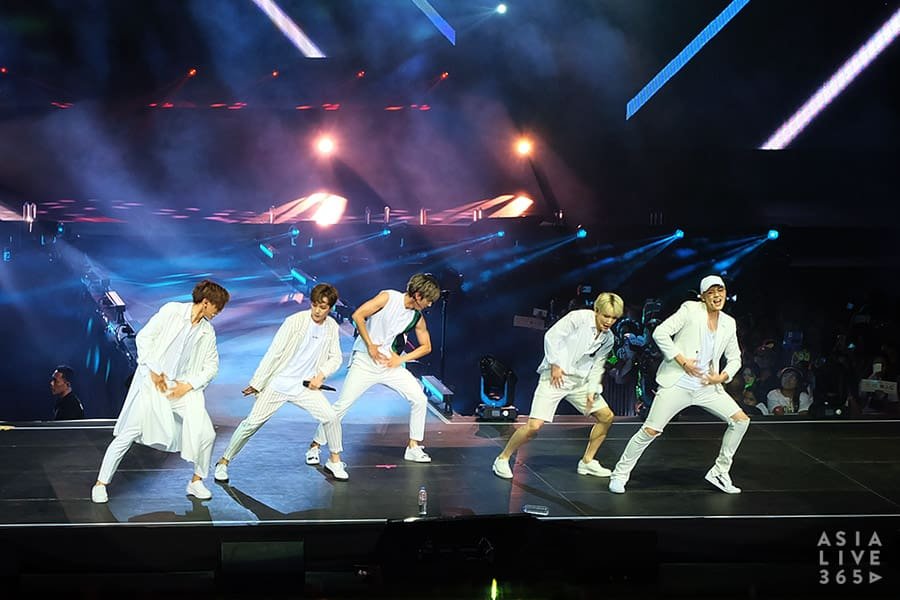 Last but not least, B.A.P hyped up the crowd with "That's My Jam", "Carnival", and "No Mercy". The numerous visits of B.A.P to the Philippines have proven that they are top-tier when it comes to live performances. The group delivered a satisfying finale with their masterpiece "Wake Me Up", enough to captivate the crowd one last time. I'm not going to lie, I only listened to B.A.P a week before in preparation for the concert, and seeing them live has got me putting their discography on repeat until now. B.A.P were undeniably the perfect finale for the show.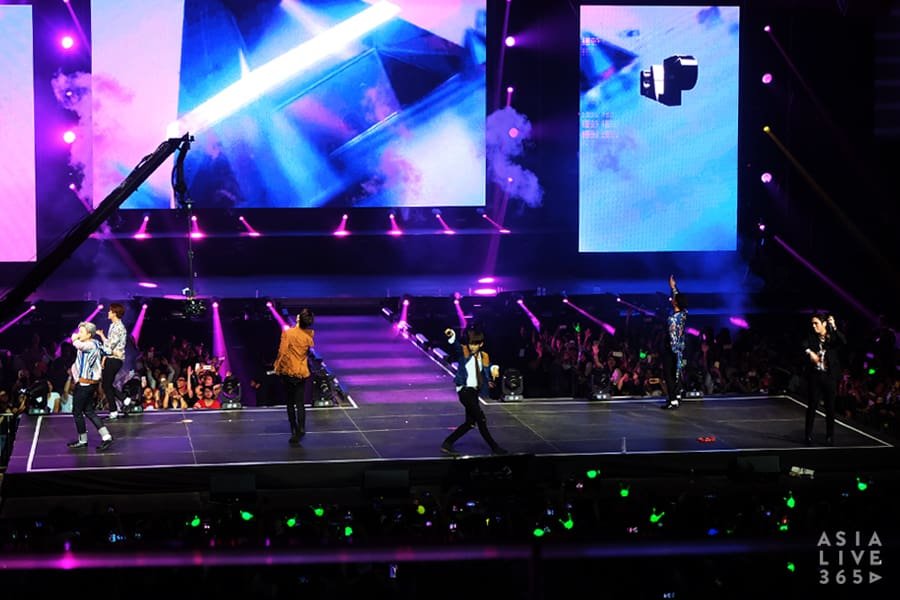 From the impressive lineup to the powerful performances each idol group put before us that night, there's no reason why the concert wasn't indeed "super". We can't wait to see what K-pop goodness the future holds at Super Pop Con's Mission II. In the meantime, check out our coverage of the press conference and artist interviews held earlier that day.
Special thanks to All Access Production.
For more coverage and reviews from AsiaLive365, click here. 
Have something to add? Tell us!