Pop, pop it's showtime? More like it's time to say goodbye to your savings as another giant pop star is bringing his Uptown Funk to Asia.
(Must we really be so tested after Ed, Ari and Bieber?)
See also: Here's why Asia may never get to see Adele
That is according to Thai music blog Torn Nee Ba Pleng Nai, who wrote Thursday (Jul 13) night, "Looks like it's 100% confirmed that [Bruno Mars's] The 24K Magic World Tour will make a stop in Thailand. Better save up. Word has it that tickets will go on sale this year but the concert is next year."
The page cites a video from 105.5 Eazy FM as source. The clip has since been taken down by the station, but according to Khaosod English, it showed DJ Peung Chongsa-nguan telling her listeners on Thursday that the five-time Grammy winner could be performing in Bangkok next year.
"Our radio station plays his songs almost every hour," Chongsa-nguan is quoted saying. "He's a very talented singer and also a great dancer. I'm sure the tickets will sell out when he comes."
See also: 90's R&B group All-4-One to serenade Bangkok this August
Of course, "when" doesn't necessarily mean the 24K Magic World Tour happening sometime in the spring or later after Bruno Mars has wrapped up his Australia-Oceania tour, but we have every reason to speculate. After all, Eazy FM is operated by BEC-Tero Entertainment, a media and concert promotion whopper who, since forming a joint venture with Live Nation in 2015, has brought a great number of global artists to perform in Bangkok. How's that for a source?
And seeing as Live Nation is handling the 24K Magic World Tour, other major cities in Asia can very well expect some good news.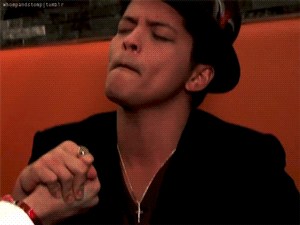 Bruno Mars, or Peter Gene Hernandez is an American singer-songwriter and multi-instrumentalist behind hits like "Just The Way You Are", "Grenade", "Uptown Funk" and "That's What I Like". He last performed in Bangkok and around Asia in March 2014 as part of his Moonshine Jungle Tour.
---
Update (Jul 24): Philippine promoter MMI Live uploaded what looks like a major hint on Facebook.
---
Update (Jul 27): MMI Live officially confirmed Bruno Mars's return to Manila. View full details here.
Have something to add? Tell us!