After last falls's successful debut, Arcadia and its iconic Spider are geared up to invade Taipei once again with a forceful music lineup and spectacular performances.
Arcadia Taiwan Invasion 2017 is happening across two days on Saturday and Sunday, November 11-12 at the lush Taipei Da Jia Riverside Park.
See also: Tomorrowland drops TV and radio specials in Asia in lead-up to 2017 installments
Some of EDM's most celebrated names are confirmed to pilot the weekender, including headlining house titan Hardwell, Canadian twosome DVBBS, modern Dutch house champion R3hab and eclectic hip-hop trio Kris Kross Amsterdam. The second headliner and more performers will be revealed soon.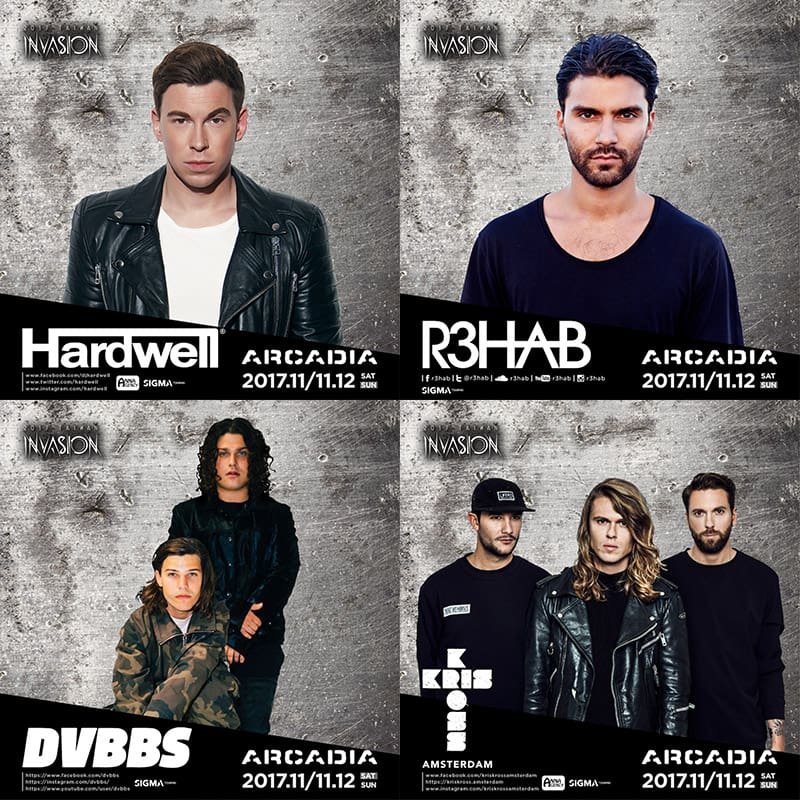 Beside the music, the iconic Spider – a massive 50-tonne, 360-degree, immersive architecture prepped with a vast array of special effects – remains Arcadia's indispensable highlight. But that's not all: this year the festival adds Lords of Lightning, a high voltage performance with Tesla coil that can generate 4,000,000 volts of electricity and create an awe-inspiring sci-fi wonderland of a spectacle.
Tickets are now available through KKTIX, going at TWD3,200 (Single-day General Admission), 4,600 (Single-day VIP) and 5,600 (Two-day General Admission).
See also: Ibiza's renowned club Pacha to debut dance festival in Bali
Built from recycled material by Pip Rush and Bert Cole, Arcadia started off as a stage at Glastonbury called the Afterburner. Customs and excise scanning units were attached to the stage as "legs", resulting in the first incarnation of the Spider before the latter became its own separate installation and made a mark around the world, including Bangkok, Seoul and Taipei. Check out what went down in Taipei last year below.
Have something to add? Tell us!