When it comes to house and funky club music, there's no brothers hotter than Guy and Howard Lawrence of Disclosure. The Grammy-nominated duo made their Bangkok debut at Together Festival 2016 this past Friday (May 6). Before taking the stage at Thailand's fiercely-awaited EDM festival, they had a quick chat with AsiaLive365 about beginnings, niches and, with their being British and all, the weather.
Origin stories are fascinating! Tell us about how you discovered your love for the electronic genre.
Guy: When I was about 16-17 I started going to nightclubs, sort of underground nightclubs where there would be good music. Back then dubstep was just being created for the first time and it was being played everywhere. I'd go home and show Howard the music, which he really wasn't old enough to go out to hear. Well, I wasn't old enough myself, let alone him. But we both thought it was amazing. It was really fresh and forward thinking and clever. We just really enjoyed it and that's kind of our entry point into any genre of electronic music. Over time we just wanted to know where it came from, why people were making dubstep, what it was based on. When you want to know that stuff, you realise it's bit of dub-reggae and garage, and garage is from house, and house is from disco. We'd just do our research and buy loads of records. Eventually when we landed on house we were like, that's something we want to do! We never really wanted to make dubstep. It's just something we like and it led us to the music that we wanted to make.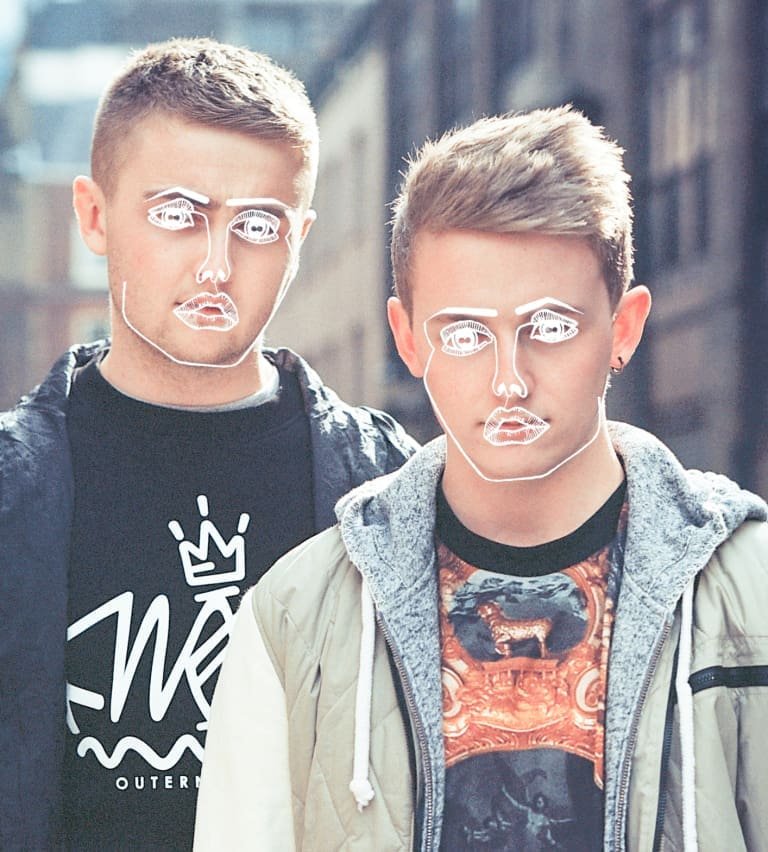 What about the moniker Disclosure and your signature scribble face?
Howard: It's a really boring story! We were making a MySpace page when we'd finished making our first two songs. We wanted to put them online so we needed a name of the page. Guy was filling out his car insurance and it said "terms of disclosure" and he was like, that'll do. Quite inspiring (laugh).
Guy: The scribble face, too, is kind of a happy accident. We needed some artwork for those first two songs and one of our manager's friends was an art student. She drew this face and we were like, that's really cool! We didn't really know if we wanted to be anonymous or to tell people who we were yet so we thought we'd just not put our own face on it for now. Just in case. That's why we used the face, and then came around to do another song and we didn't have money to buy any more artwork so we just used it again with different colours, and later again with different colours. Then we started working with singers and the first time we worked with this one singer, I don't know why I did it, but I put the scribble on her face too and people thought, oh yeah I can see the connection, and now every time we work with a singer we put it on their face. It became more of a logo than artwork so now people know it's Disclosure just with the face, which is what we wanted to do.
How do you feel about your first proper stint in Southeast Asia?
Howard: It's been amazing so far. We'd never been here before so it's been culturally amazing to come here, let alone play the shows. We were just in Indonesia which is really, really cool. We played there once before though it was much better show this time. It's nice to see that people are still enjoying the music that we're making and we'll see if they like it tonight as well.
(It's really hot here, isn't it?)
Howard: Yeah! Even you guys know it's hot here.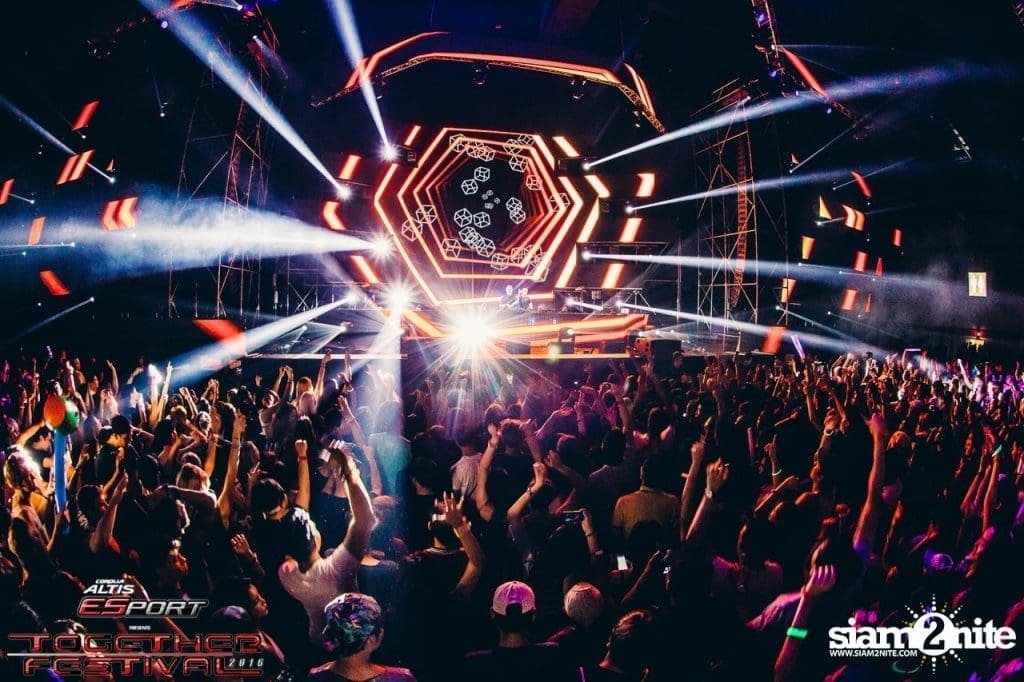 For the listeners who are familiarising themselves with Disclosure. Which one(s) of your tracks would you recommend they start with?
Guy: We did a remix for Jessie Ware once (2012's "Running") and that's what got us signed to our label. It was kind of the first time when we were working with full vocals and a track that's got a lot of radio play. So I'd say start with that because that's the start of big things for us. Then maybe "Latch" with Sam [Smith] because it's probably our biggest song and people know Sam.
Howard: A song off this album we recommend would probably be "Magnets" which we did with Lorde.
Guy: The song's different. It's kind of about what we wanted to do with the second album, which was less house and more different vibes that still sound like us.
The EDM industry is bigger than ever, becoming more and more saturated in a sense. How do you differentiate your music and sets from other acts out there?
Guy: For me, the music just speaks for itself. It doesn't sound like other people's music in EDM. It also depends on what you call EDM, because it's such a massive term now. In the UK, EDM means Avicii, David Guetta, Calvin Harris and all that explosive sound whereas in America it also means us, and probably even James Blake and anyone making electronic music, which is technically correct. I think for us EDM is kind of that really loud and more aggressive-sounding stuff whereas our music is a little bit more jazzy, a little bit more chill. And it's based on house music so it's not as "electro" as that stuff. So, musically, it already sounds different. For the live show, it's easy, really. We're DJ-ing here in Bangkok but we do a full live show. We play like a band, using instruments like bass guitar, guitar, drums, keyboards, and we sing so it's going to be like watching a band, not like watching a DJ. I think we associate ourselves more with acts like The Chemical Brothers or even The Prodigy who are musically different from us but are like a band. So that's how we get away from the DJ side of things because our main thing is the live show.
Disclosure will be playing different cities in the US before setting for the UK and Europe, where they're billed in summer music festivals like Glastonbury, T In The Park and Les Vieilles Charrues.
Have something to add? Tell us!