Guns N' Roses' Not in This Lifetime Tour, one of the biggest rock and roll concerts in Singapore history, hits town this Saturday, February 25 at the Changi Exhibition Centre with an expected turnout of 50,000.
This marks the first time since 1993's Use Your Illusion Tour that Axl Rose, Slash and Duff McKagan have all reunited on stage to present to your two hours and forty-five minutes worth of soaring guitar solos, grungy vocals and pure classic rock entertainment.
AsiaLive365 was invited for an exclusive behind-the-scenes look at the venue before the stage was set.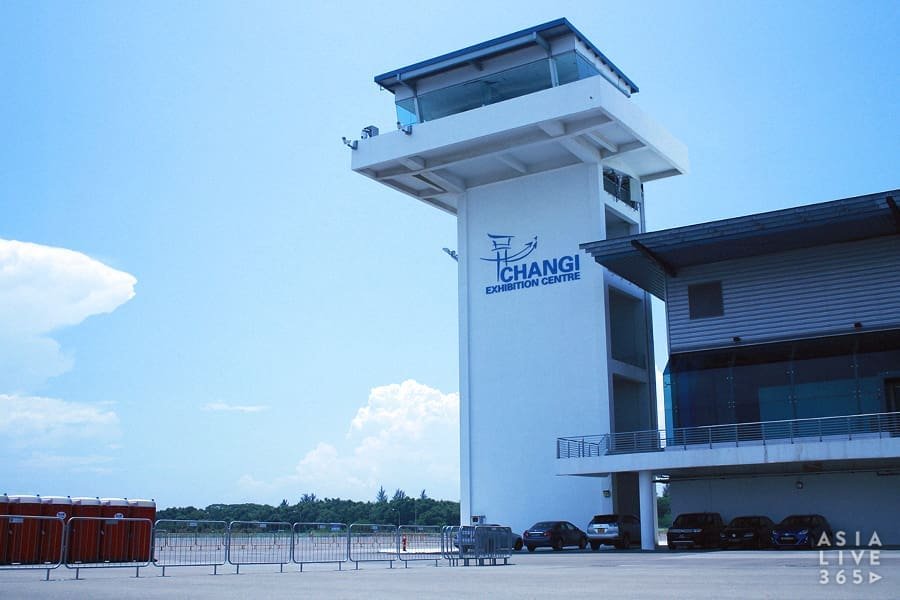 Located along the coast and home to the Singapore Air Show, Changi Exhibition Centre boasts an impressive outdoor parking lot display of 100,000 square metres in size accompanied with a fully air-conditioned indoor facility for shelter should the weather shift its ground.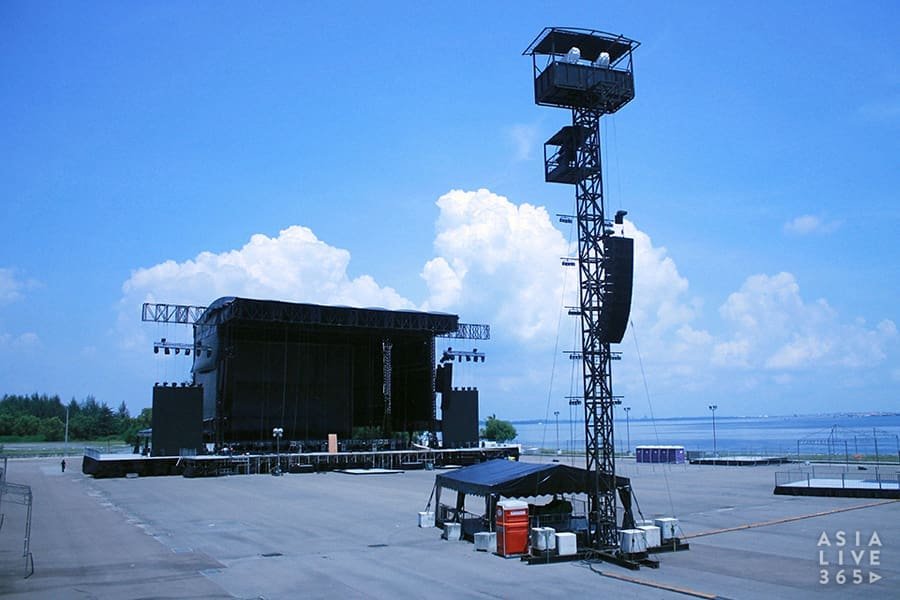 For Not In This Lifetime Tour, longtime partner and production manager, Dale "Opie" Skjerseth was employed to produce the stage and show. The 54-year-old American has worked with the likes of rock icons such as AC/DC, The Rolling Stones, and Black Sabbath and is getting back in the groove since last working with the band in 1993.
"The site is simple and easy to use, it's a parking lot. There's a wide view and it is easy to fill in the blanks with everything you want. There won't be a bad sounding place, everybody will get to see the show," proclaims Dale who has been in the concert production management industry since 1979.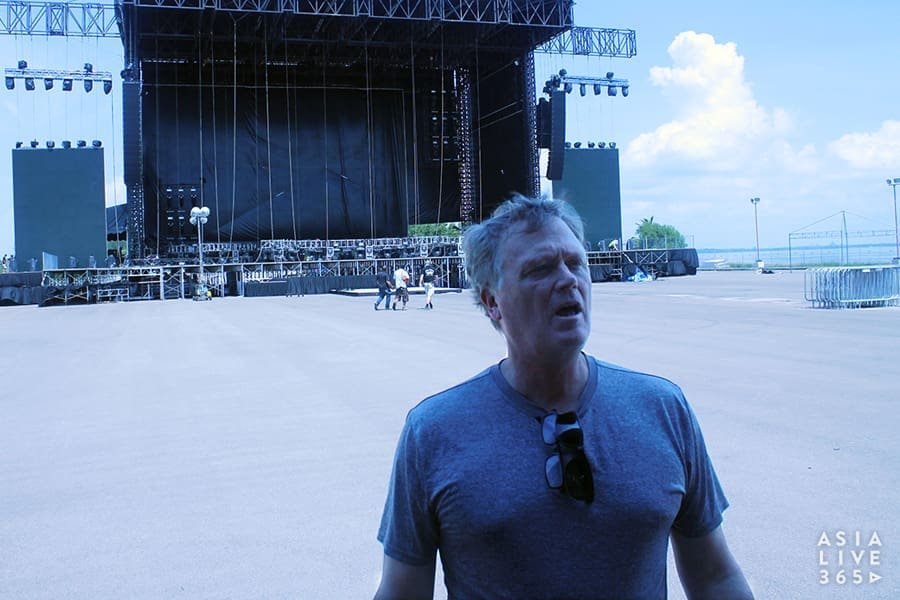 The tour travels with 75 international crew members and an additional 100 local crew members to set up a decorated stage with runways and a mix of both local and tour specific equipment on board a Boeing 747 aircraft.
Transport is assured to be relatively smooth on the concert day with bus shuttle services provided by SMRT from Singapore Expo Hall 3A starting from 1.30pm and five allocated drop-off locations after the concert. Entrances will be turned into airport style taxi queues accompanied with allocated drop-off and pick up zones for Grab & Uber customers and a gigantic bus depot. Carpark, motorcycle lots and valet parking are also available through Sistic for purchase although some categories are already sold out.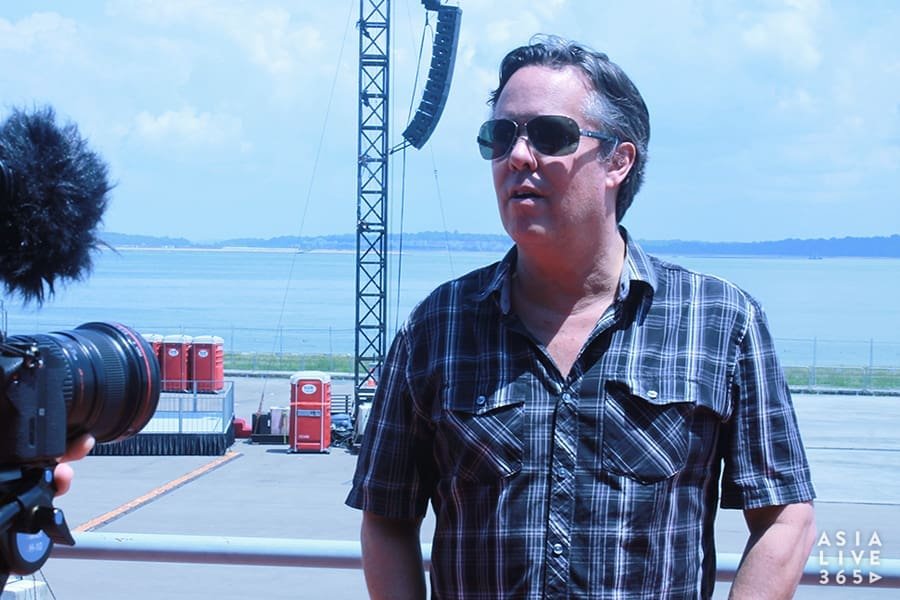 "Get here early. Doors open at 2pm. There are a lot of F&B options with the first band kicking off at 5pm," advices LAMC Productions founder Ross Knudson.
Since bringing in Slash to Singapore in 2010 and 2011, followed by Axl Rose's version of Guns N' Roses in 2012, LAMC Productions started the process of devising and negotiating with the band's agent and management team one year earlier, an extended stipulated buffer time as compared to the two months apportioned to Metallica's show in 2013.
Guns N' Roses are prepared and more in shape than ever. They even hired a personal trainer on tour with a designated work out area set in their dressing rooms. Fans can expect some variety and changes made to the googleable setlists from previous shows. While we don't know what those alterations may be, one thing is for sure: Changi Exhibition is sure to light up an electric atmosphere through a memorable night rock fans have been waiting for for decades.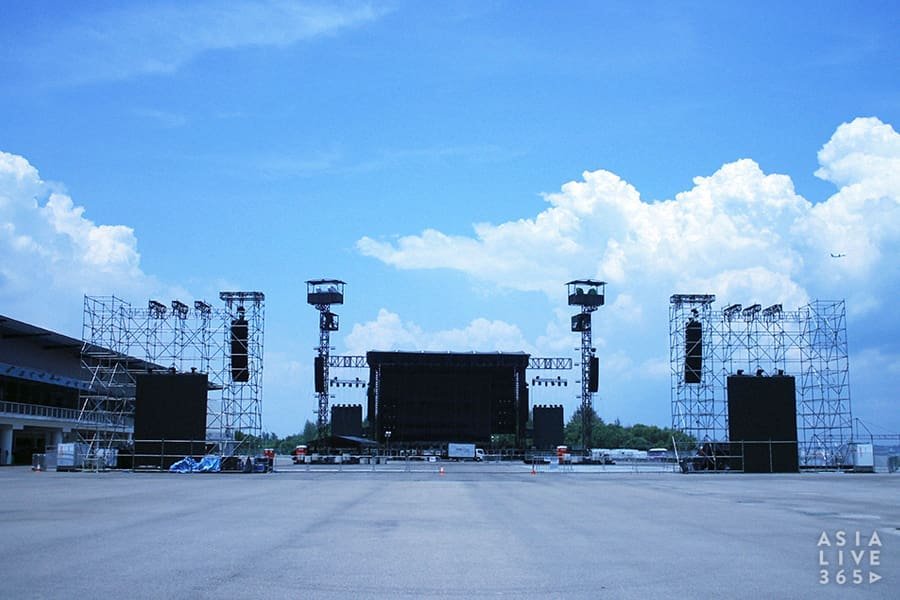 For detailed information about transport, F&B options, merchandise and concert details, visit LAMC Productions. Concert tickets and shuttle bus passes are still available from Sistic at sistic.com.sg or 6348 5555.
Have something to add? Tell us!