Elton Hercules John (né Reginald Kenneth Dwight)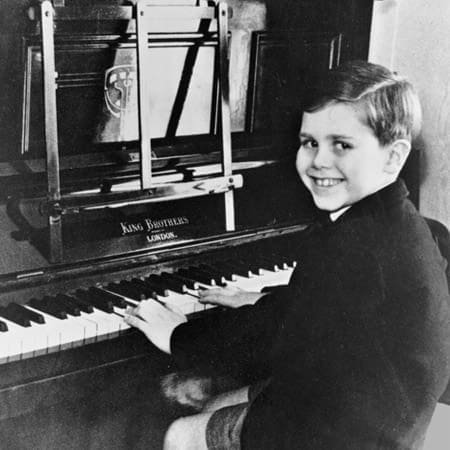 Born: March 25, 1947 in Pinner, Middlesex, England
Records sold: 250 million+
Discography:
Empty Sky (1969)
Elton John (1970)
Tumbleweed Connection (1970)
Madman Across the Water (1971)
Honky Château (1972)
Don't Shoot Me I'm Only the Piano Player (1973)
Goodbye Yellow Brick Road (1973)
Caribou (1974)
Captain Fantastic and the Brown Dirt Cowboy (1975)
Rock of the Wastes (1975)
Blue Moves (1976)
A Single Man (1978)
Victim of Love (1979)
21 at 33 (1980)
The Fox (1981)
Jump Up! (1982)
Too Low for Zero (1983)
Breaking Hearts (1984)
Ice on Fire (1985)
Leather Jackets (1986)
Reg Strikes Back (1988)
Sleeping with the Past (1989)
The One (1992)
Duets (1993)
Made in England (1995)
The Big Picture (1997)
Songs from the West Coast (2001)
Peachtree Road (2004)
The Captain & Kid (2006)
The Union (2010)
The Diving Board (2013)
Wonderful Crazy Night (2016)
Tours:
2001 Solo Tour (2001)
Songs from the West Coast Tour (2001-02)
Face to Face 2002 with Billy Joel (2002)
A Journey Through Time (2002)
Elton John 2003 Tour (2002)
Face to Face 2003 with Billy Joel (2003)
2004 Tour (2004)
Peachtree Road Tour (2004-05)
2006 European Tour (2006)
The Captain and the Kid Tour (2006-08)
Rocket Man: Greatest Hits Live (2007-10)
Face to Face 2009 with Billy Joel (2009-10)
2010 European Tour (2010)
Greatest Hits Live (2011-12)
40th Anniversary of the Rocket Man Tour (2012-13)
The Diving Board Tour (2013-14)
Follow the Yellow Brick Road Tour (2014)
All the Hits Tour (2015)
The Final Curtain Tour (2015)
Wonderful Crazy Night Tour (2016)
Notable accolades:
Rock and Roll Hall of Fame (1994)
GRAMMY Awards (1987, 1991, 1994, 1995, 1997, 1999, 2001)
Academy Award – Best Original Song (1995)
GRAMMY Hall of Fame (1998, 2003)
Tony Award – Best Original Musical Score (2000)

Knighthood:
Commander of the Order of the British Empire (CBE) (1996)
Knight Bachelor for services to music and charitable services (1998)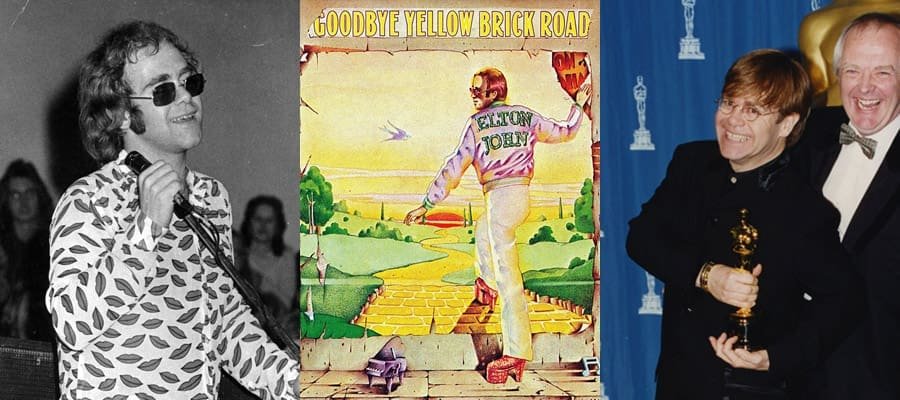 What You Need To Know:
He taught himself how to play piano when he was 4.
Despite the lack of encouragement from his father, John followed his dreams in pursuing a career in music. He dropped out of school at the age of 17 and joined a group called Bluesology, with whom he spent most of the 60's on the road. He coined his stage name from the names of two fellow members of the group.
John began a relationship with filmmaker David Furnish in 1993. They were one of the first couples in the UK to foam civil partnership. In 2014 after gay marriage became legal in the country, they married on December 21, the ninth anniversary of their civil partnership.
In 1979, John became the first Western rock star to perform in both Israel and the USSR.
John is a godfather to Sean Lennon (John Lennon and Yoko Ono's son) and Brooklyn Beckham (David and Victoria Beckham's eldest son).
John's performance at New York's Madison Square Garden on Thanksgiving Day of 1974 was John Lennon's last onstage appearance before he was assassinated. Lennon's appearance was the result go a bet that if his song "Whatever Gets You Through the Night" went to no. 1, he'd be John's guest. And the song did go to no. 1.
He wrote "Empty Garden (Hey Hey Johnny)" as tribute to Lennon after his death in 1980.
"Candle In The Wind" was originally written for Marilyn Monroe but John reworked the song as a tribute to Princess Diana, his close friend, in the wake of the tragic car crash that fatally injured her.
AL365 Staff track picks:
"Tiny Dancer"
"I'm Still Standing"
Have something to add? Tell us!