*Bangkok show's tickets updates below.
---
The new American bedroom pop princess Clairo is coming to Asia with her first headlining international tour in March. The schedule includes The Philippines, Thailand and Singapore alongside other countries.
See also: The Internet to make Bangkok debut with Hive Mind Tour
An announcement made by Clairo herself, the American lo-fi musicmaker will be arriving in Asia with her first Asia Tour in March 2019. According to the schedule, alongside other cities like Tokyo, Seoul and Hong Kong, the Youtube's algorithm's favourite child will be stopping by SEA as well.
For her SEA plans, The "Pretty Girl" singer will be visiting The Philippines for Wanderland on March 10 and Bangkok's Nakarin Space on March 15. Then, she'll be heading over to Singapore for a show at Pavilion at Far East Square on March 17. This will be her final performance for this Asia Tour.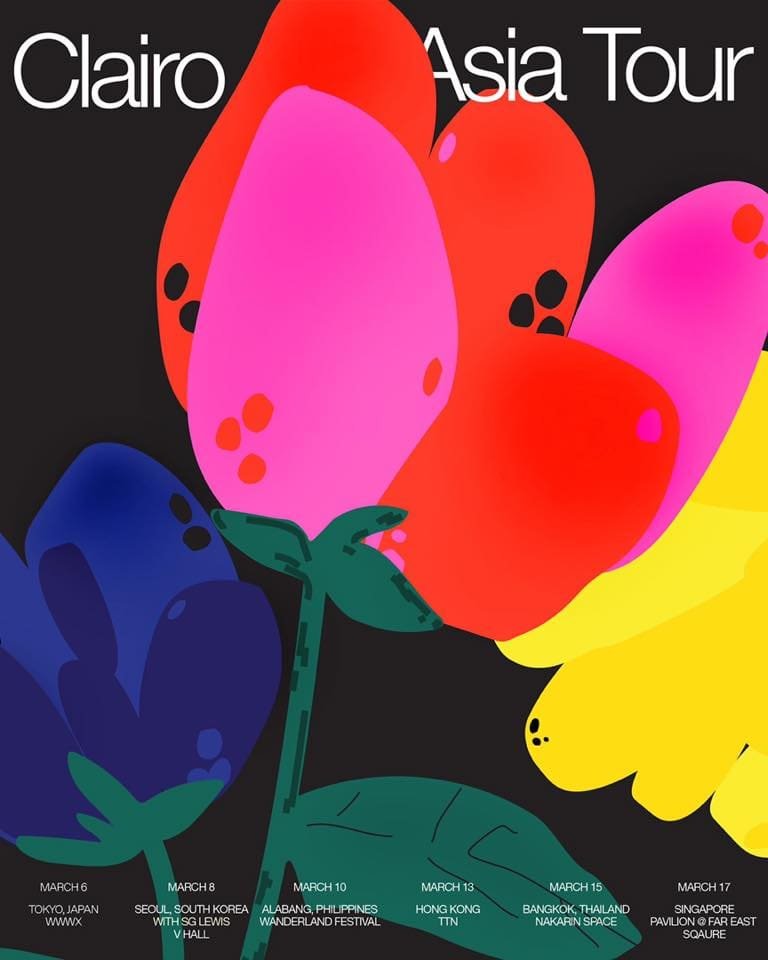 For tickets, Filipino fans can see the tickets details for Wanderland, here or visit Wanderland.
Meanwhile, fans in Singapore can now go grabbing the tickets, priced at SGD65 (early-bird) / 80 (standard), through iGo.
Thai fans, well, the tickets details are not out yet. But no worries, y'all! We'll keep you updated once they're announced!
See also: The 1975 confirm Thailand, Singapore, Manila and more for their world tour
As we are waiting for her chill vibes to arrive in our areas, let's give it a spin to Clairo's new track: "Heaven"
---
Update (Jan 11): Tickets details for Bangkok show are revealed. The music promoter VIJI Corp will start selling tickets on this Sunday (Jan 13) through Ticketmelon, starting at 10AM. For prices, see below.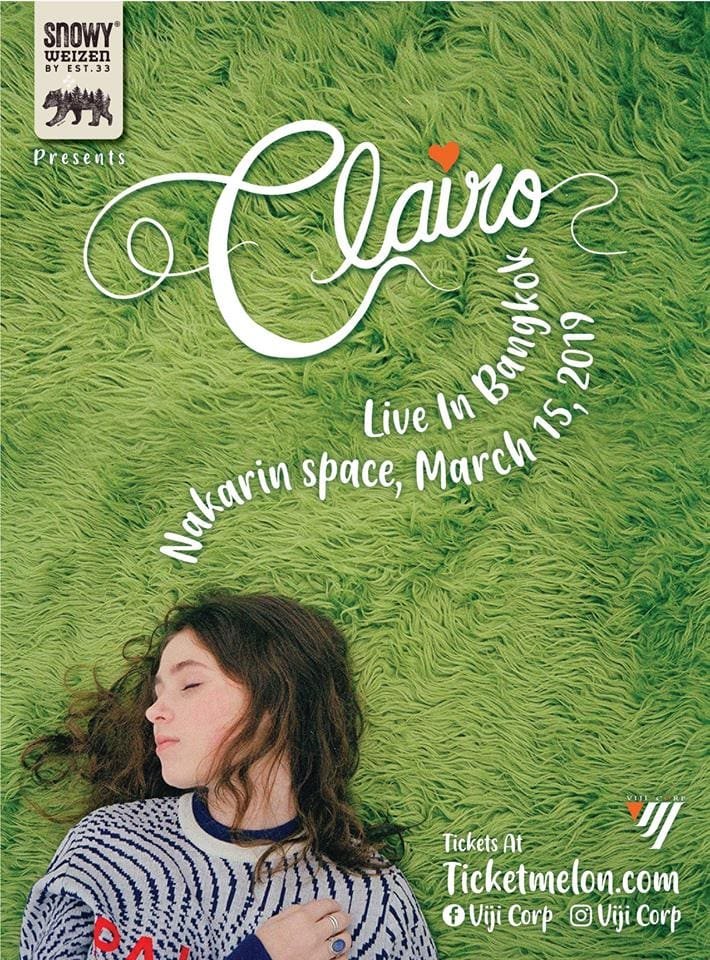 Tickets will be available at THB1,400.
Have something to add? Tell us!