Throughout Friday-Sunday, November 9-11 Neon Lights brought about memorable festivities, a stellar lineup and variant food and entertainment choices amidst a noticeable downscale in venue size.
Howdy, our beloved readers and festival trotters! The year 2018 has given Southeast Asia another year full of adventurous activities in the music industry. As we've got to see festivals blooming in Malaysia, Thailand, Indonesia and of course Singapore. Especially, Singapore when Neon Lights confirmed its return with 3 days packed with the astounding lineup from across the globe despite their hiatus in 2017.
Well, AsiaLive365 were lucky enough to get to witness the amazement of the return of Neon Lights Festival 2018. And here, we are ready (Yes, finally!) to share you our experience throughout this 3-day event of music and art. (We know that we are a bit late, please spare us mercy…lol)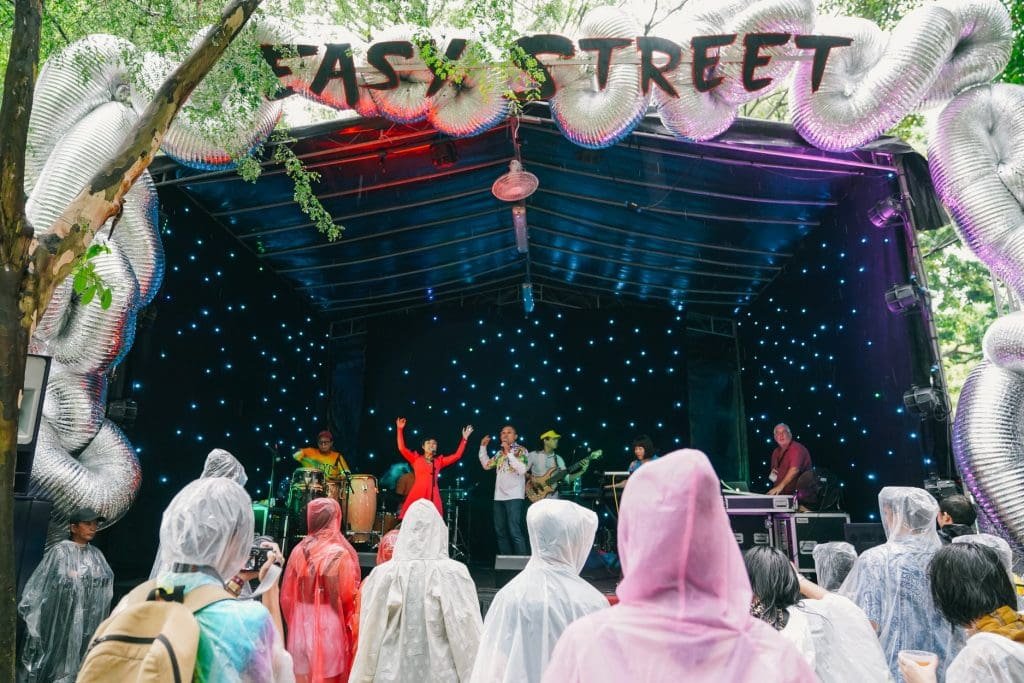 Friday, November 9…
Day one of the festival gathered a crowd of fervent fans who largely showed up for headliner act, Malaysian songstress and businesswoman Yuna. As fans sang along to crowd favourites such as "Crush", "Rescue" and "Lullabies", the 32-year-old singer-songwriter who recently wedded Malaysian director Adam Sinclair premiered a new track titled "Forever More" and a cordial cover of Post Malone's "Better Now".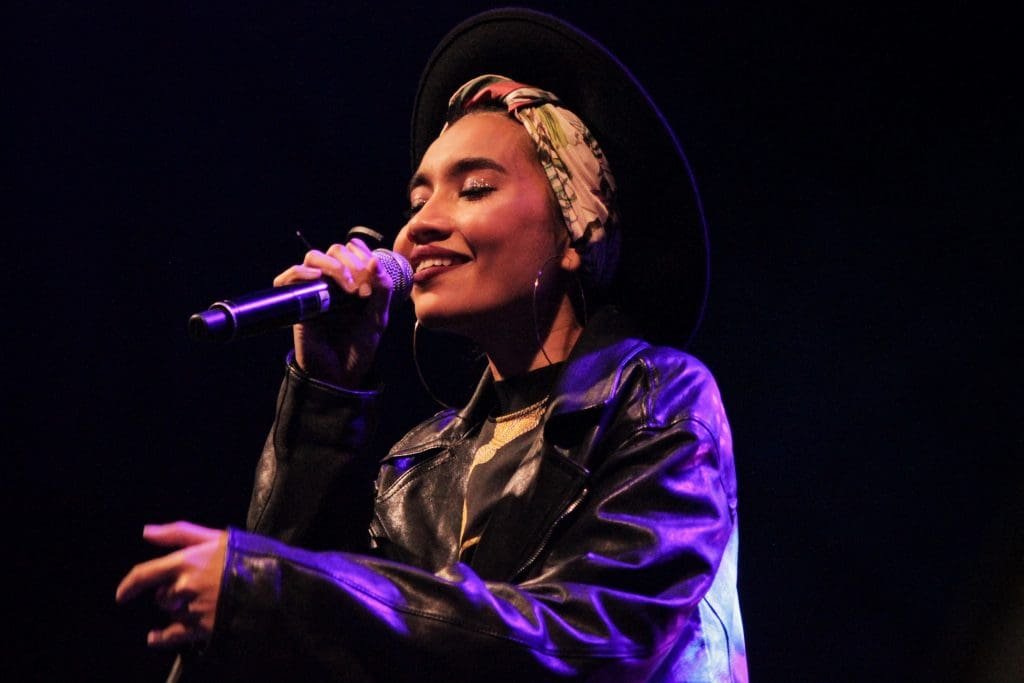 Not to forget, setting the mood for the weekend festivities were The Paradise Bangkok Molam International Band and Singaporean world electronic music group Mantravine. To round up the eclectic lineup were Silent Disco, DJ Shellsuit and a double bill of local rap acts Mediocre Haircut Crew and Preetipls + Subhas.
It was a relatively slow start to the festival as attendees streamed in slightly past 7pm with a full crowd gathering only just before headliner Yuna's 70-minute long set. Day one of the festival was a gradual prelude to the jamboree of a weekend at Neon Lights.
Saturday, November 10…
The plethora of music acts and fun activities that inundated our hearts over the weekend was nothing sort of magical, rain and all!
After all, a little rain hurt no one. Just magical blessings from the skies that look almost iridescent against the shine of the stage lighting.
It was a blast! And judging from the happy faces on every festival goer's face, this year festival seemed to be a success.
In fact, it was a much better experience than two years ago when a "hill of mud" formed from the downpour, marred the experience of this music lover a tad.
From $1 beer to a puppet show for the young at heart and even a Silent Disco Asia party which allowed party-goers to switch between the different channels on their individual lighted headsets; rock anthems on the green channel, EDM bangers on the red channel, and top 40 pop music on the blue channel, there was clearly something fun for everyone at the festival.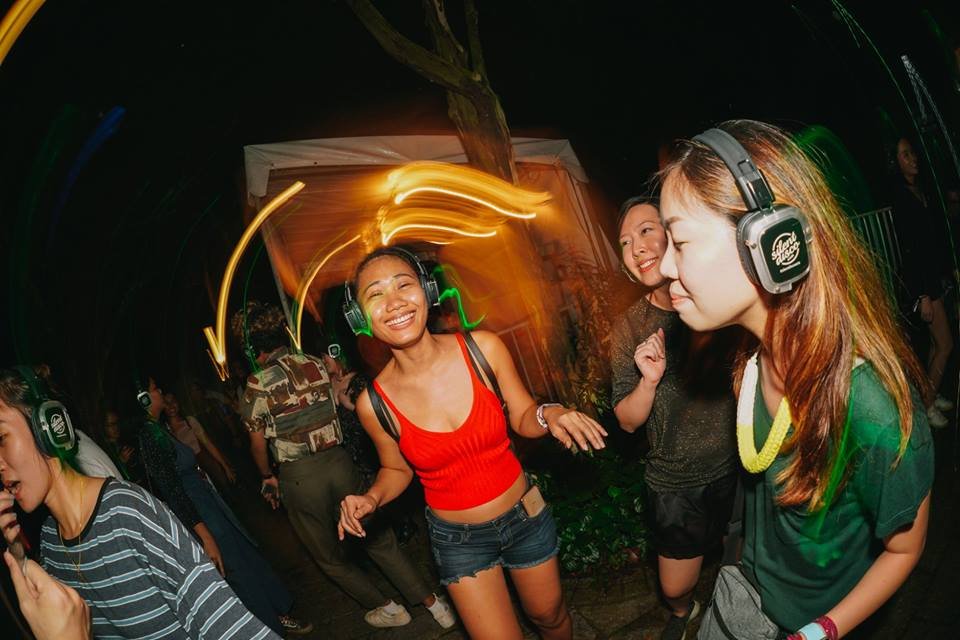 Music-wise, the hyped jamming of British post-punk band Shame, which included some awesome guitar riffs and rad crowd-surfing by Frontman Charlie Steen reminded me of the brilliant alternative stuff that one might encounter at the annual Baybeats Music Festival at the Esplanade.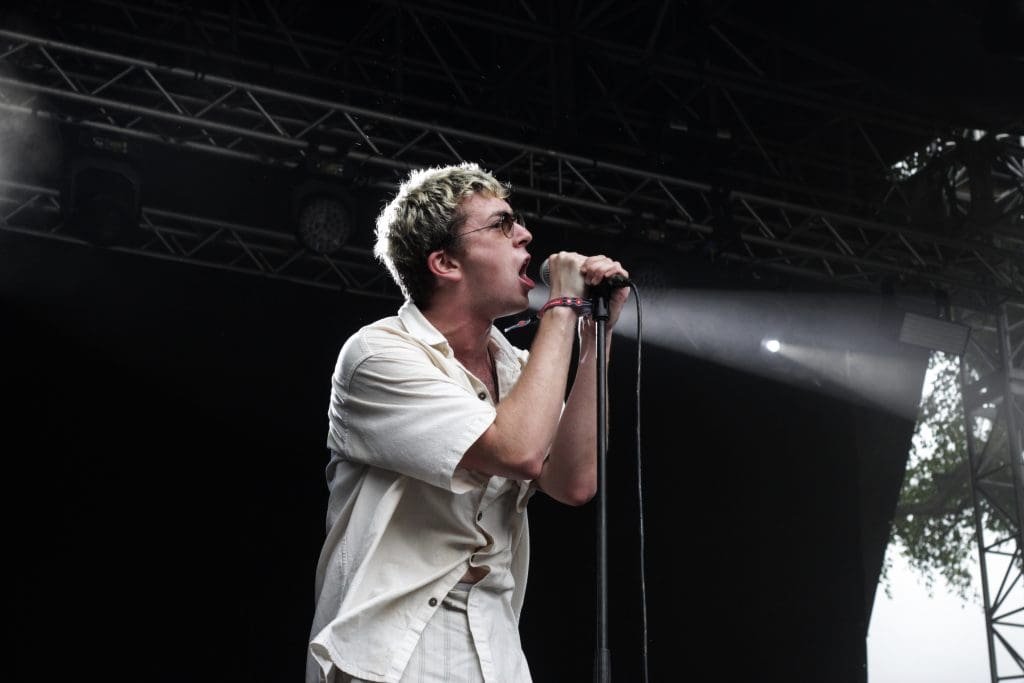 While the indie rock delights of The Vaccines whose lead singer Justin Hayward-Young wore a red "Your Love Is My Favourite Band" tee (like one of their songs!) brought us some fun tunes and retro-like vibes that made the whole atmosphere rock like a typical summer music festival.
"Your Love is my Favourite Band" and "I Always Knew" were so good. They were almost like a blast from the past where good ol' tunes lived.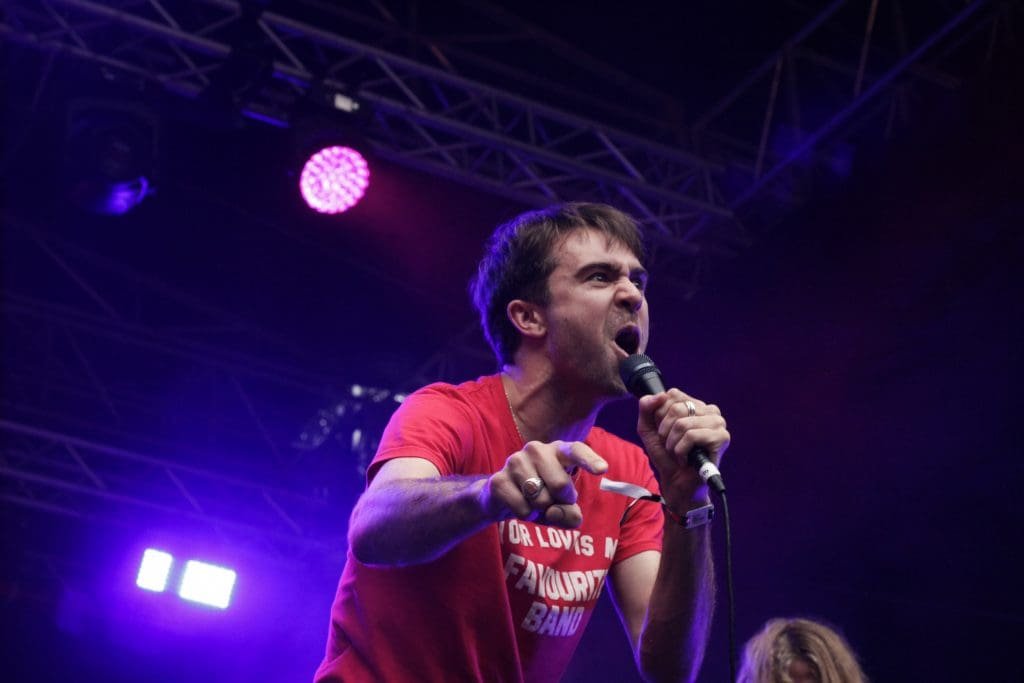 Saturday also saw the gossamer flavours of Cigarettes After Sex and Interpol, the former of which was perhaps too much for the skies to take.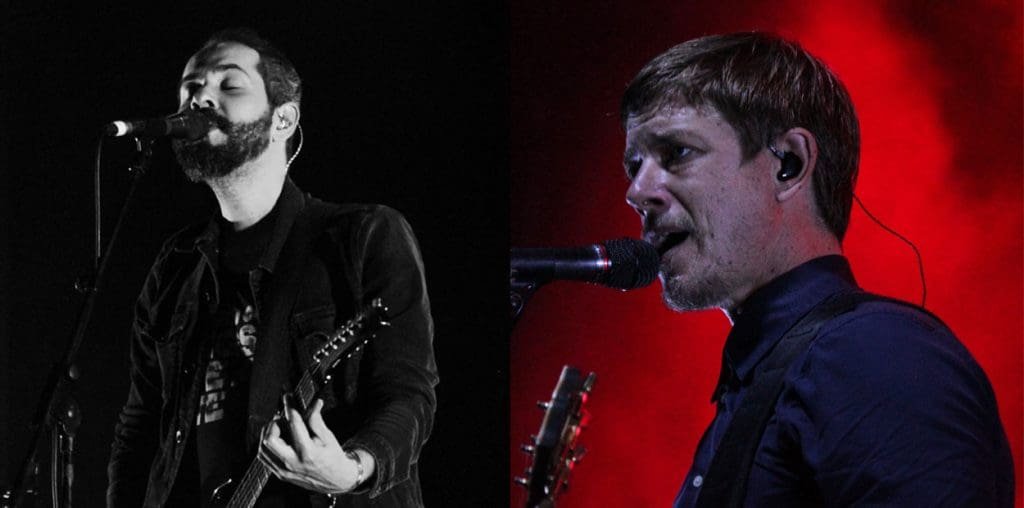 The emotions and undulating perfection that seemed to exude from every pore of each song as Greg Gonzalez swayed us with his vocals, caused blessings from the skies to fall upon us that Saturday evening, turning their set into one of the most beautiful ones to experience in a festival.
Hearing the crowd sing along to 'K.' in the ethereal dust of the rain, the smell of petrichor in the air, was surreal as it was sublime.
If you have been to any Cigarettes After Sex gig… Well this was twice as good! (Read the full live review, here.)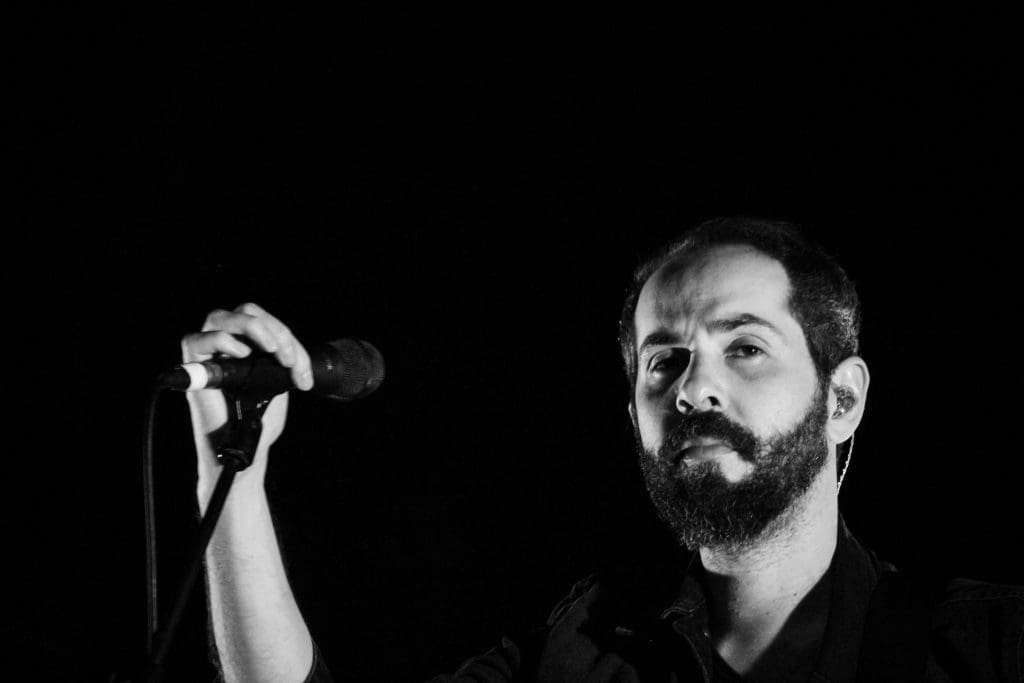 Sunday, November 11…
As more rain blessed the park the following day, undoubtedly still reeling from the magic of the previous night, the festival opened a little later than usual.
Art rock band Bodega thrilled us with their infectious tunes while Sticky Fingers had one of the best fans at the festival, who chanted happily before the band's appearance on stage, drawing to mind the atmosphere of a Woodstock Music Festival in the late 60s.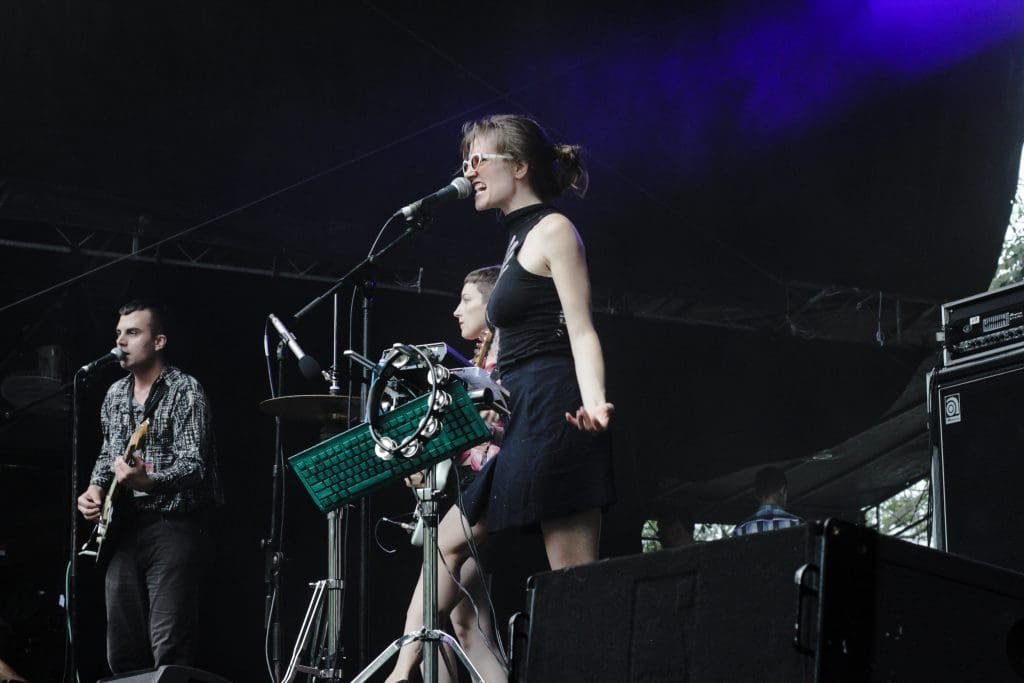 Getting the crowd moving even more were Peking Duk, whose ripe stage presence and extremely happy demeanour encouraged everyone to go low for their brilliant cover of White Stripes' 'Seven Nation Army', and then jump up and down like wild things in the muddy terrain when the beat dropped.
In another epic festival moment, touring member Michaela Baranov encouraged everyone to form "double deckers" by sitting on the shoulders of the person next to you.
The result was amazing – both visually and atmospherically!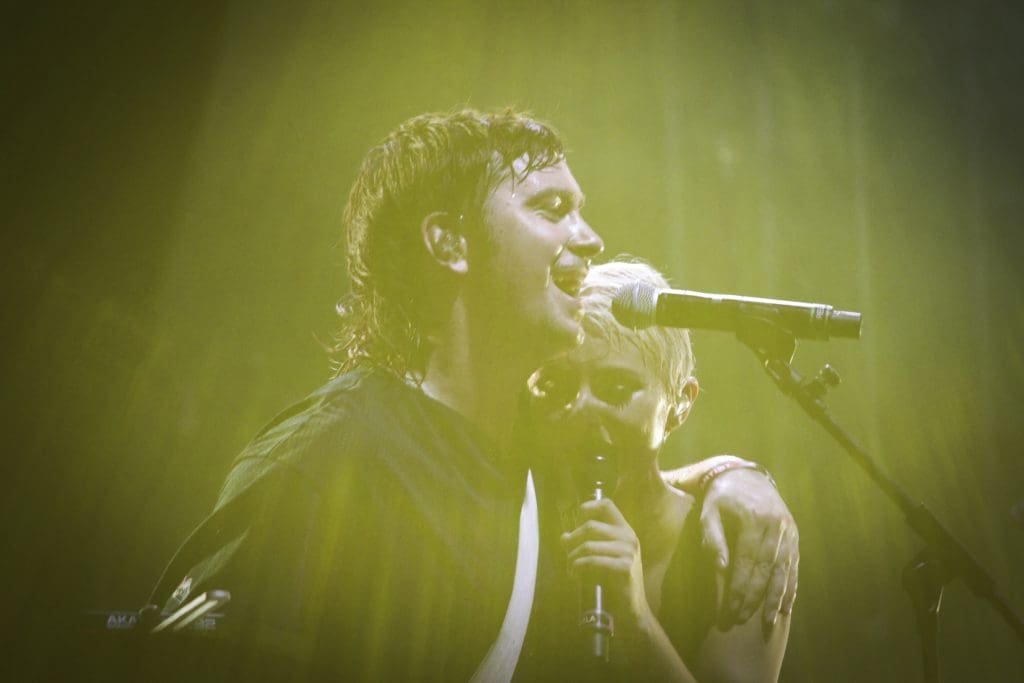 Filling the heart with soulful colours and tones was Rhye whose music which included cello and violin textures proved even further the wide array of music genres that filled this year's festival.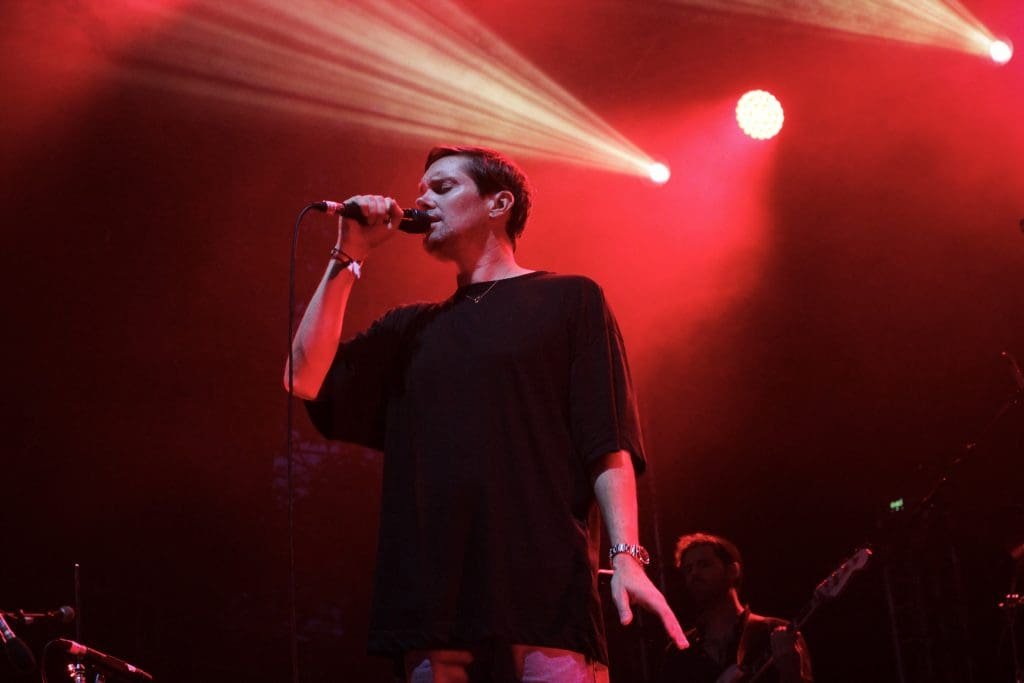 As Caribou took everyone home with electronic vibes to party to (gosh! If only the next day wasn't a Monday), this music lover celebrated the event with a Campari and Gin Spritzer from the Monkey Bar to toast to the end of three days of fantastic vibes, crowd, atmosphere and music!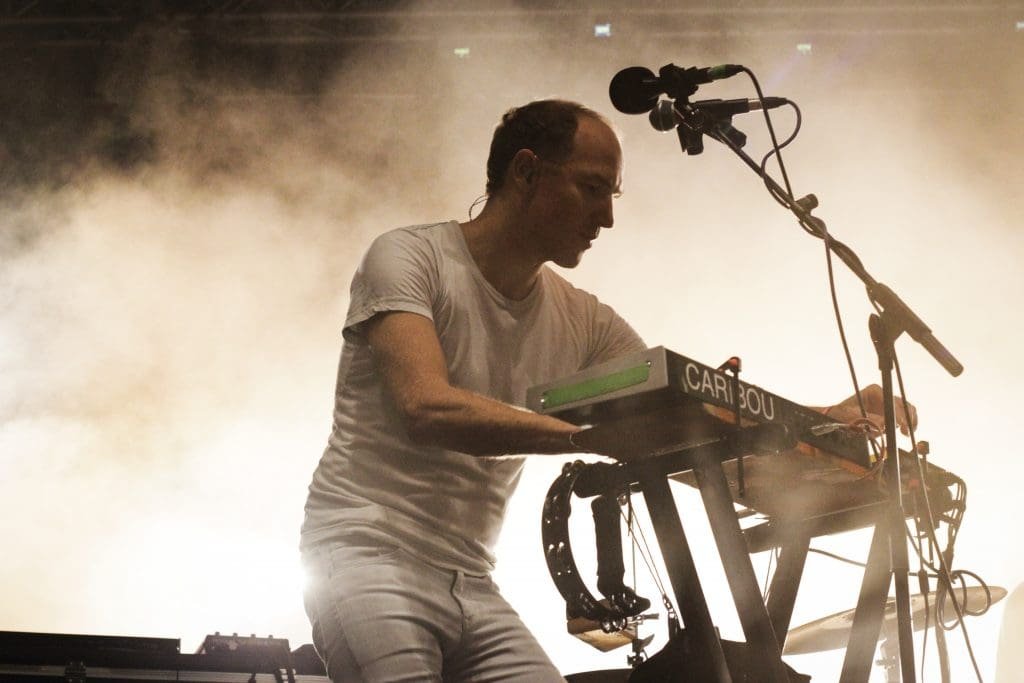 Bring on 2019!!
Story by Ronald Goh and Vanessa Mostafa.
Have something to add? Tell us!