Tickets update below.
---
It's confirmed. The British indie pop/rock outfit The 1975 will be heading to Asia in September with a live performance. The tour includes Manila, Bangkok and Singapore.
See also: Kodaline, Phum Viphurit and more to headline Mangosteen Music Festival 2019
After Viji Corp playing with our hearts on last Friday (December 7) with a post reminiscing to the cover of the band's latest album A Brief Inquiry into Online Relationships, the band today confirmed the show. And it's not just only for Bangkok, everyone!
The 1975 will stop by Manila's Mall Of Asia Arena, Bangkok's Thunderdome and Singapore's The Star Theatre with a tour to support their latest album. The show will happen on September 11 (Wed), 13 (Fri) and 16 (Mon).
The concert will mark the band second time performing in Singapore, Thailand and Manila after their last visit in 2014, 2015 and 2016 respectively.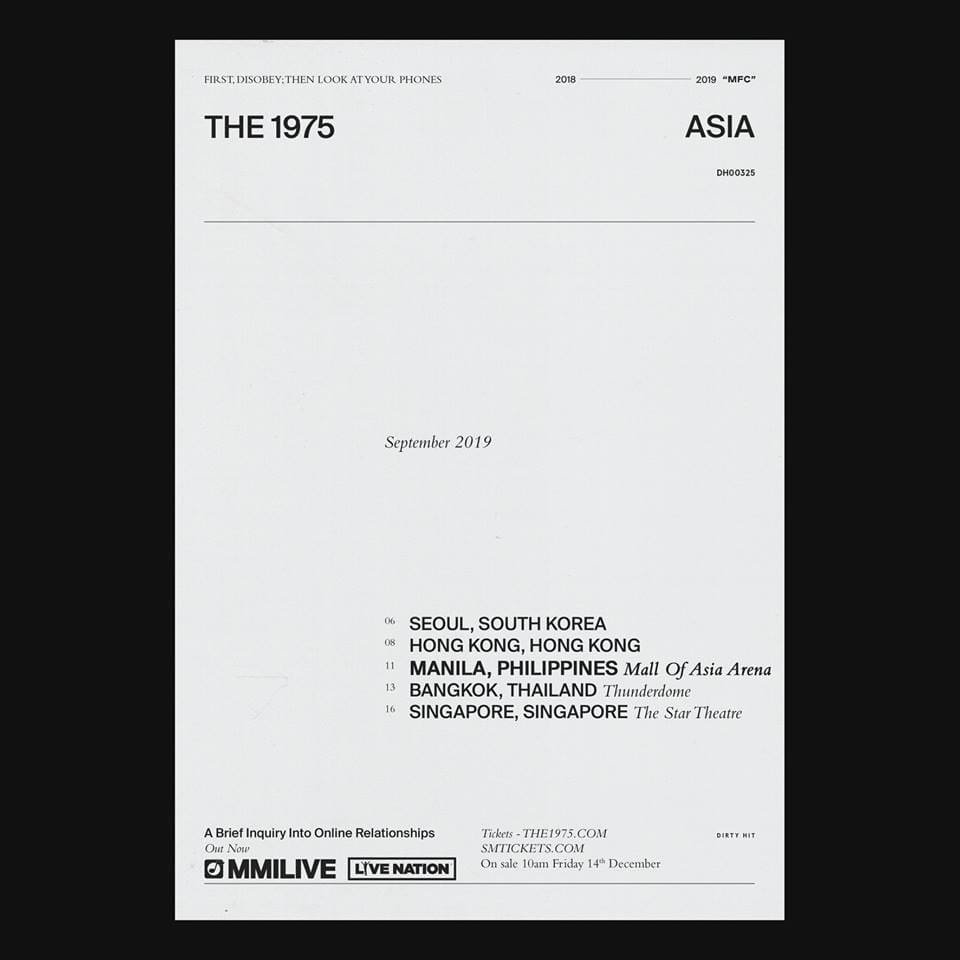 Also, aside from the countries in Southeast Asia, The indie pop/rock outfit will swing by other big Asian cities like Seoul and Hong Kong as well.
Tickets for Manila show will go on sale via SM Tickets, starting Friday, December 14 at 10AM. Prices TBA.
Meanwhile, fans in Singapore can start grabbing tickets on Thursday, December 13 for pre-sale and Friday, December 14 for public-sale via APACTix. Prices are SGD 88 / 108 / 128 / 148.
Tickets details on Bangkok show TBA. Stay tuned, Bangkokians!
The 1975 are a British indie pop/rock band, formed in 2002. The band consists of Matty Healy (vocals), Adam Hann (guitar), Ross MacDonald (bass) and George Daniels (drums). The 1975 started to gain the world's recognition in 2012 with the release of "Sex". The success continued with the release of the following singles like "Chocolate", "Girls", "Robbers" and "Heart Out" which are also in the band's debut album The 1975. 
In 2016, the band returned to music charts across the globe with "The Sound", "Love Me" and "Somebody Else". The tracks are from the sophomore effort  I Like It When You Sleep, for You Are So Beautiful yet So Unaware of It.
This year, The 1975 are back with their third album A Brief Inquiry into Online Relationships. The album immediately has received critical acclaims from the world's top music magazine like NME, Pitchfork and Time. Unsurprisingly, they've already made themselves to the worldwide charts again with the chart-toppers like "TooTimeTooTimeTooTime", "Sincerity Is Scary" and "It's Not Living (If It's Not with You)".
See also: Honne announce full Asia tour schedules
Soon SEA will evidence the quality of The 1975 before your eyes once again.
---
Update (Dec 11): Tickets details for The 1975 Live in Bangkok presented by Singha Corporation and VIJI Corp are out. Tickets, starting at THB2,800, will go on sale this Friday (Dec 14).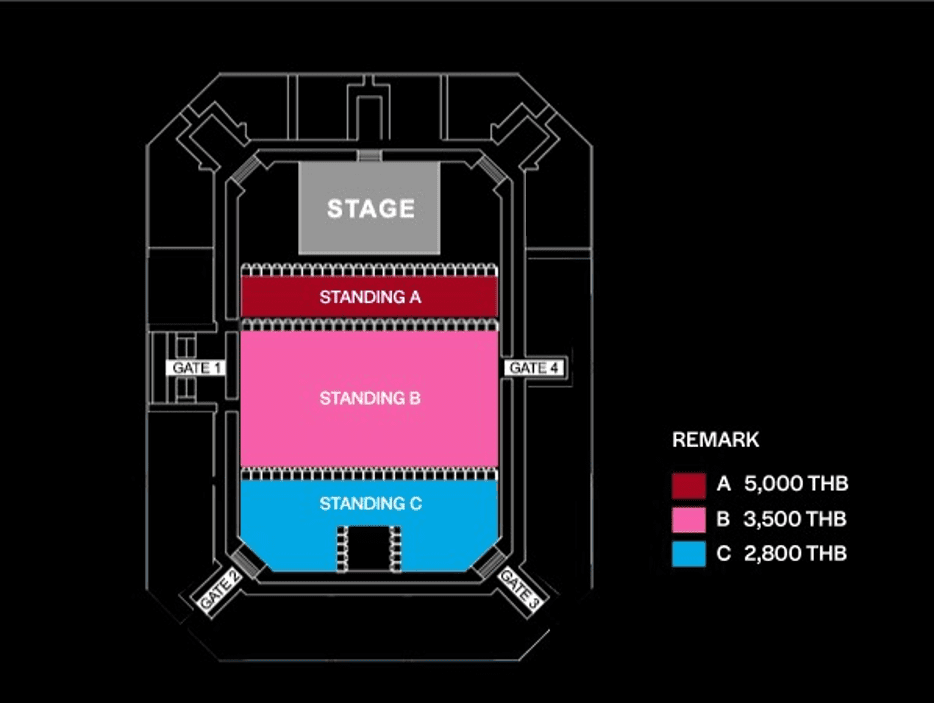 Public sales will start on Friday, December 14 at 10AM via Ticketmelon. Prices are THB2,800 / 3,500 / 5,000.
Meanwhile, Pre-sale, with tickets at THB5,000 only, will start on Thursday, December 13. To get the access to the pre-sale, you'll have to have the special code in which it will be available for those who does these three steps: follow IG @VIJICORP, repost poster THE 1975 LIVE IN BANGKOK from Viji Corp with #SINGHACORPORATION, #VIJICORP and @VIJICORP and send direct message to @VIJICORP to get the code.
Have something to add? Tell us!