Following their passionately received gigs in Kuala Lumpur and Bangkok earlier last month, Cigarettes After Sex are set to bring their seductive signature ambient pop to Singapore.
The Greg Gonzalez-fronted quartet will be performing in Singapore for the first time on Thursday, August 17 at the Capitol Theatre. The show is brought to you by Secret Sounds Asia.
See also: American indie pop trio LANY to perform in Bangkok and Singapore
Tickets are SGD78 and 98 at door, going on sale next Wednesday, June 7 via APACTix (10am), hotline +65 3158 8588 and APACTix outlets nationwide. We suggest you get prepped for battle because the Internet's affection is strong with this one. In the meantime, you can read our review of their show in Bangkok here.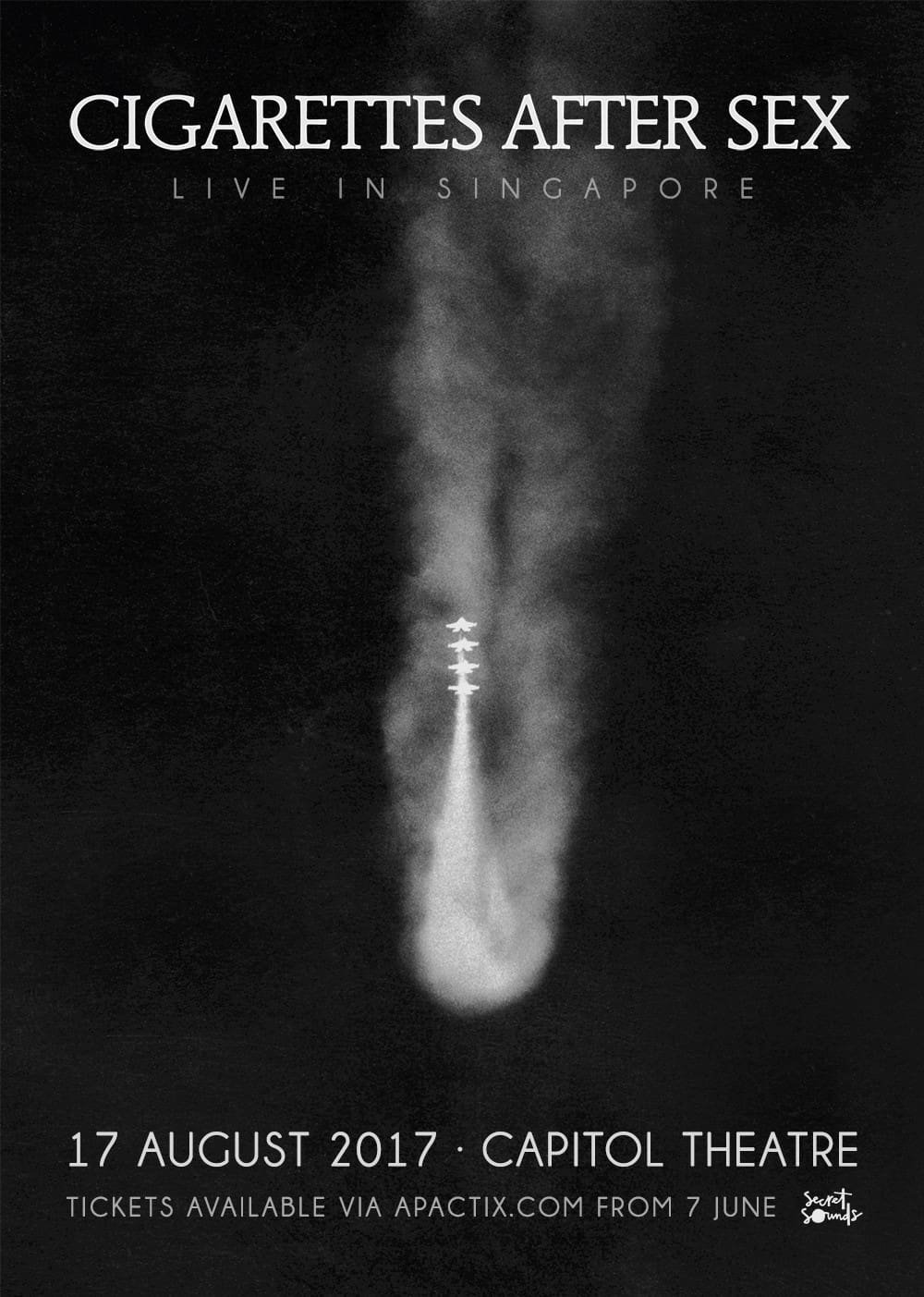 See also: London indie rockers Splashh to perform in Bangkok, Singapore and Bali
Founded in 2008 as a solo project by El Paso, Texas-native Greg Gonzalez, Cigarettes After Sex now consist of Gonzalez, Jacob Tomsky, Philip Tubbs and Randy Miller. Since the release of debut EP I., featuring "Nothing's Gonna Hurt You Baby", in 2012, the popularity of Cigarettes After Sex has spread online like wildfire, earning them millions of views on YouTube. They're set to release their first full studio album entitled Cigarettes After Sex on June 9. Here's "Apocalypes", their 2017 single which will be on the album.
Have something to add? Tell us!