(3.5 / 5)
On Friday, May 19 Cigarettes After Sex concluded their Asia tour with a sold-out debut show in Bangkok. Their sophisticated noir, yet totally Tumblr-appropriate, ambient pop explains why all tickets went within minutes after each sale phase opened and Voice Space was even more packed than the last time we checked in. Single out some people from the crowd and chances are they can tell you who they were listening to and when Cigarettes After Sex popped up in the suggestion box. (Ours was Rhye).
In most days, rain would be the last thing anyone needs as part of their commute but last Friday was an exception. There's a Thai saying that goes "the weather is on our side" ("fa fon pen jai") and a gentle shower of summer rain was exactly the mood creator we didn't know we needed going to Cigarettes After Sex: it made a romantic shelter out of a stiff industrial architecture of the concert hall. White canopy sheets were hung in lines above the stage, painting a hazy, pastel-dream scene as the lights hit against them without the need for overkilling smoke machines. In a less practical sense, you're literally reminded of a bed and all it suggests. It couldn't have been more telling.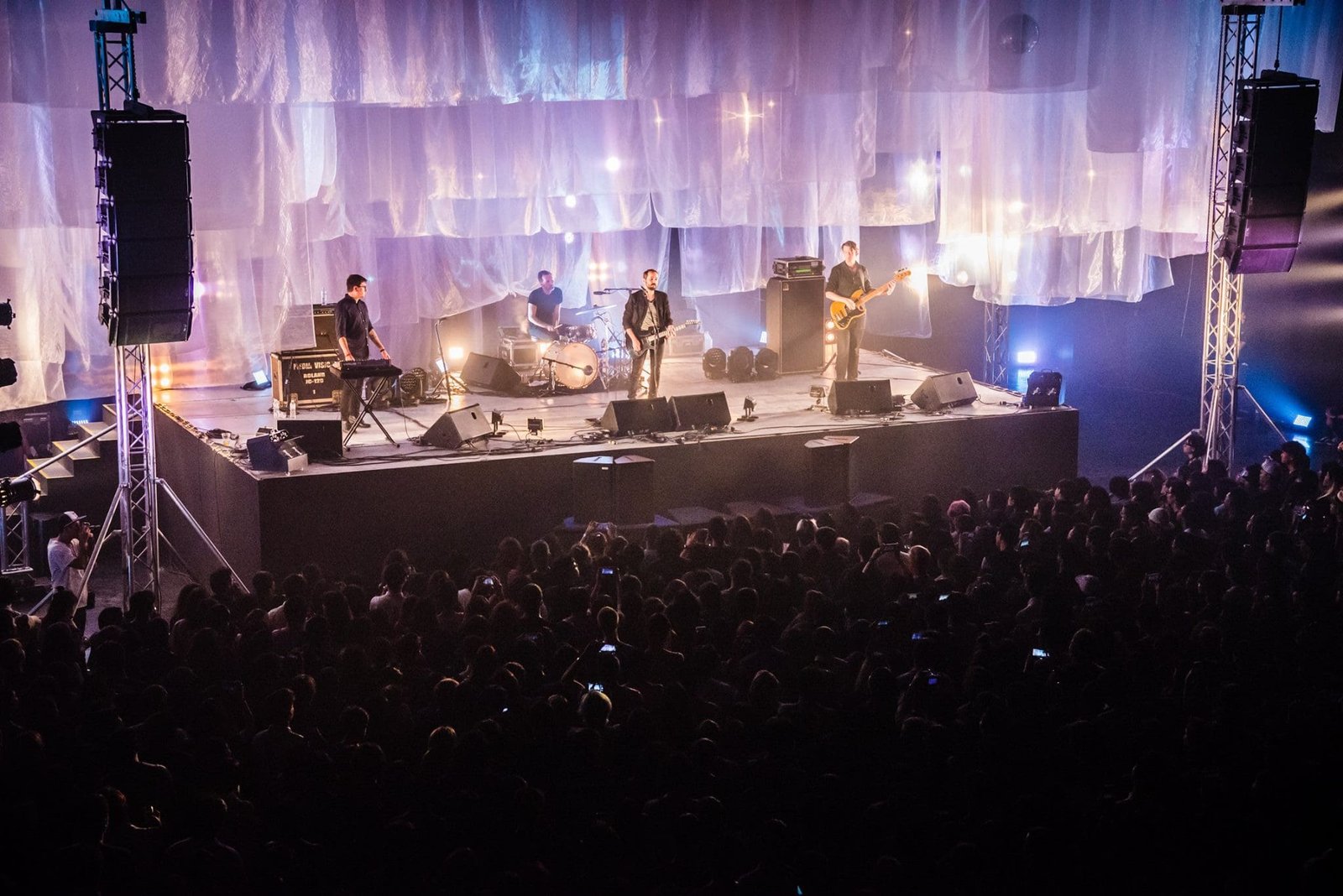 Following the offerings from local ambient experimentalist Thom AJ. MadsoN and fresh-faced indie folk singer Phum Viphirit, Greg Gonzalez and cohorts led their entrance with lullaby-like but melancholic The Fleetwoods' "Mr Blue" and bright lights that shone through the fluttering canopy nets, a picture not too unlike the artwork of the band's 2017 single "Apocalypse".
Facially inexpressive, the quartet started off with "K.", a single and opening track for their June 9 full-length release. The song addressing the eponymous Kristen whom Gonzalez's narrator likes "best when you're dressed in black from head to toe / Think I like you best when you're just with me" may as well be a blurb for the hopelessly romantic poetry book that is Cigarettes After Sex's entire catalogue. Picture a maudlin artist and his Françoise Hardy-Margot Tenanbaum hybrid of a lover and you're set for the rest of the night.
But it's tracks like "I'm A Firefighter" that shows Gonzalez at his most poetic, if a shade erotic: "I'm a firefighter trapped in a burning house in a silent picture / And there is no way out except to watch the love between us die" and "I need you here / I need your love inside of mine like I could die."
The band teased their debut album with latest single "Each Time You Fall In Love" and unreleased tracks such as "Sunsetz" and "Young & Dumb". Interactions, few and far between as they were, may have been just as exciting. The crowd roared whenever Gonzalez spoke in a my-art-actually-does-the-talking manner. "This song is about getting drunk and being mean to someone," he said as a lead up to "Affection" in his H Jon Benjamin-deep voice, before melting his acolytes with its stark contrast of velvety androgynous vocals.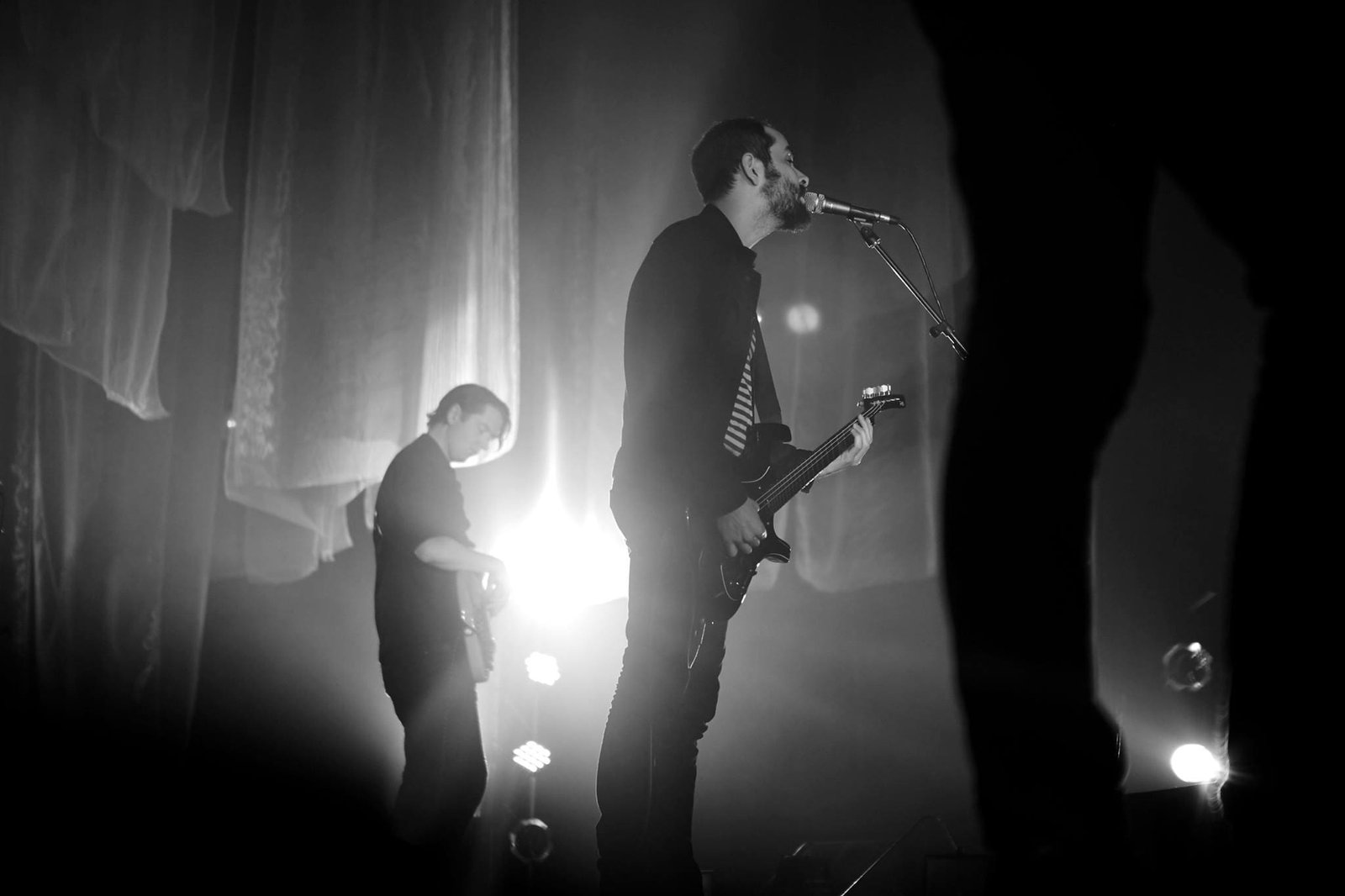 Cigarettes After Sex made covers of Roky Erickson's "Starry Eyes" and REO Speedwagon's "Keep On Loving You" totally their own, which only goes to heighten the group's idiosyncratic mood and style that are their appeal in the first place. But at a show of this size, their relaxed, borderline lethargic energy could only travel so far. Those not part of the adoring front rows might find it hard to engage after a few songs in. Couples turned instead to each other, some discourteously started chatting and we, figuring it'd be more of the same view, closed our eyes and let the music take over our swaying bodies.
Special thanks to Singha Light and HAVE YOU HEARD?
For more reviews from AsiaLive356, click here.
Have something to add? Tell us!