"This is honestly, honestly, hand-on-heart, hundred percent the best reception I've ever received."
These were the exact words uttered by British singer-songwriter Ed Sheeran during his first visit to the Philippines back in 2015 on the x (Multiply) Tour.
Up until his latest jaunt, the "Perfect" singer had reiterated in interviews that the show was the best one for him and that he had high expectations for the anticipated return to Manila.
The Divide Tour Manila was supposed to be held last November 7. But you know the story: the record-breaking hit-maker had his wrist and elbow broken in a bike accident, resulting in some tour dates, including Manila and Tokyo, being pushed to this year.
And here we were. It was finally April 8. I arrived at the Mall of Asia grounds a few minutes before five. The gates were already open and people with standing tickets were flocking into their respective zones (Gold, Silver and General Admission).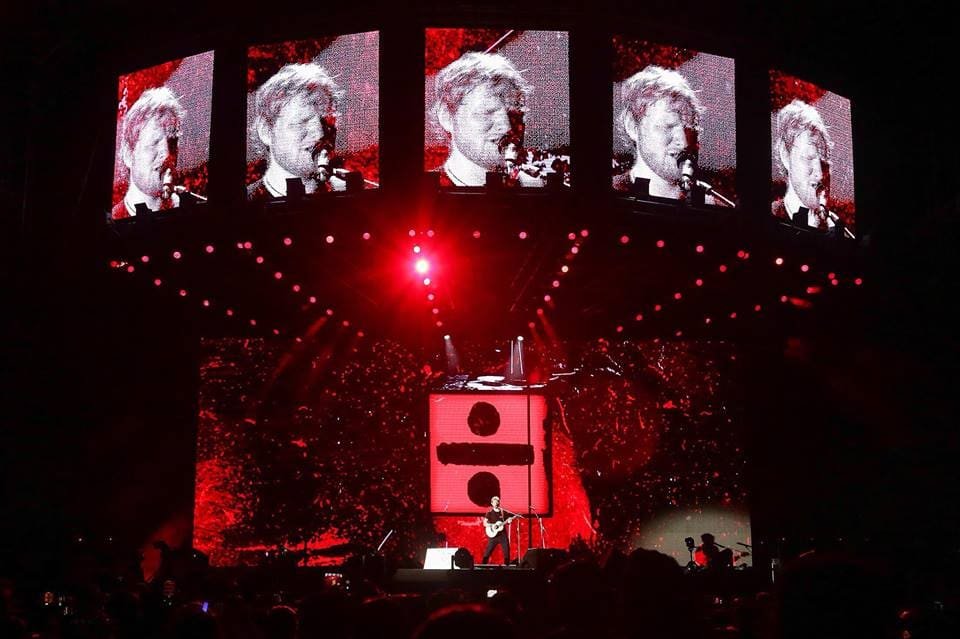 Young people had their faces painted with a blue "÷", a show of admiration and dedication for the musical genius. This was obviously shared by people beyond their demographic; couples and families made their Sunday outing here. A testament that Ed Sheeran's music knows no age.
It was known that the show was supposed to start at 8pm, but for some reasons, the agony extended for another hour.
The wait has come to an end as the lights went down; the crowd started to get wild as Ed walked on stage with his guitar and launched into "Castle on the Hill" and "Eraser", respectively. Before playing the well-loved "The A Team", he told the crowd, "If you know the lyrics to this then please sing. If you don't know, make up the words". People laughed in reply, but more at how silly the joke came off; for a tune this classic, we could well do without the self-effacement.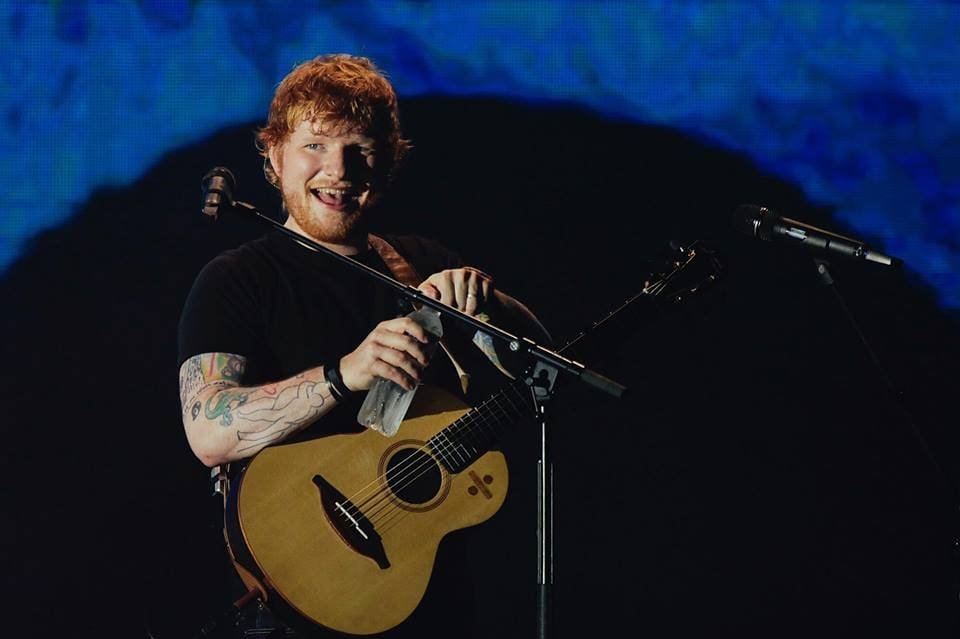 The energy was off the charts when Ed played a mashup of "Don't" and "New Man". The crowd screamed their lungs and heart out to the relatable "Dive", then, after all the jamming, rapping and screaming, it was time for fans to cry their eyes out, thanks to "Happier".
But like heartbreaks, the emotional low the song provoked didn't last long, as the British crooner strummed away on a string of actual "happier" kind of songs: "Tenerife Sea", "Galway Girl", "Photograph", "Perfect", and "Thinking Out Loud".
The 27-year-old artist didn't forget to express his gratitude in between songs. "Divide has gone 8x Platinum in the Philippines," he said. "What I love about that is that I've also gone 8x Platinum in my home country, which means you have the equal amount of love for me."
Ed also mashed up Nina Simone's "Feeling Good" and his own "I See Fire", written for The Hobbit: The Desolation of Smaug soundtrack, and boy did he nail the those solos.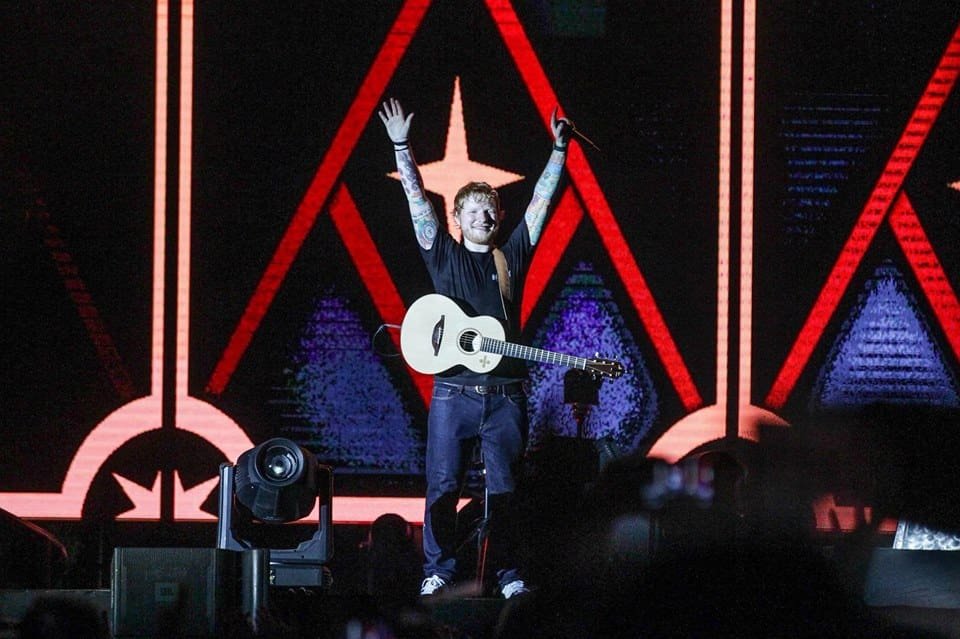 Like all good things, the show had to come to an end. Ed promised to be back soon and proceeded to wrap up the 30,000-strong concert nicely with three "sing-and-dance" hits from all of his albums, namely "Sing" off x (Multiply), "Shape of You" from ÷ (Divide), and "You Need Me, I Don't Need You" from + (Plus).
Ed proved once again he is a living legend, with a great voice, beautiful lyrics, amazing command of the loop station, and just a kind-hearted soul. I was one of the lucky people (including those just outside the grounds) who got to witness these qualities. Not to mention this was my second time experiencing the Sheeran magic. What's there to complain about?
Remember, Ed, when your hands don't play the strings the same way, your Filipino fans will still love you the same.
Special shoutout to Ovation Productions for bringing Ed and his team – now including his fiancée Cherry Seaborn – back. This is Patron C Left 14-3, signing out.
Have something to add? Tell us!