Electric Daisy Carnival New York has announced a 2016 lineup for May 14-15 mega event in Citi Field stadium, New York.
This lineup includes world-famous DJs David Guetta, DJ Snake, Dash Berlin, Markus Schulz, Afrojack, Kaskade, Paul Van Dyke, Zedd and many more.
Check out the full lineup below.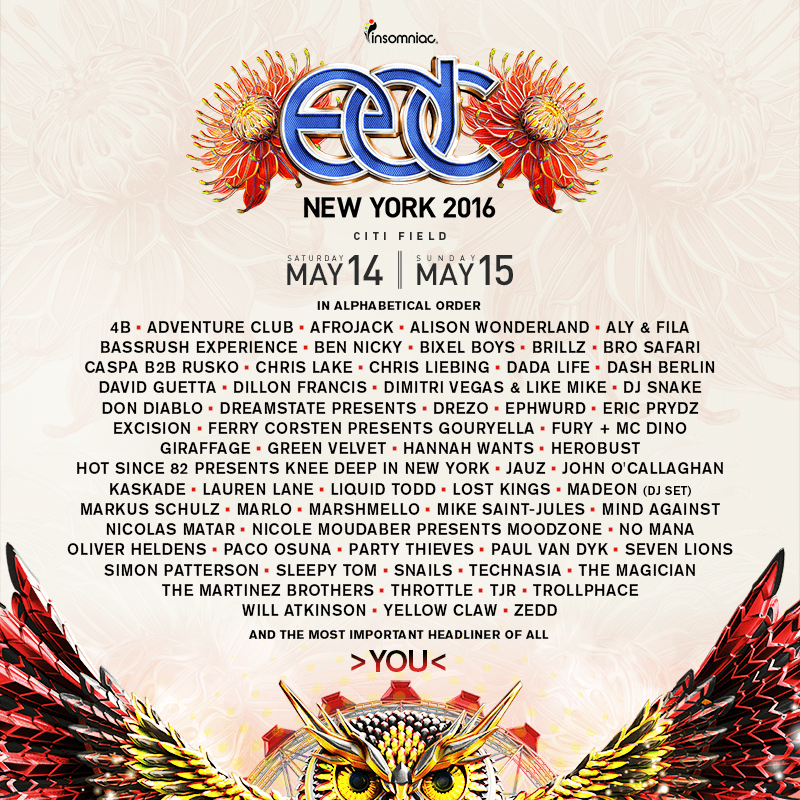 Nicknamed the Ibiza of America, Electric Daisy Carnival is an electronic dance music festival organised annually by Insomniac Events. First held in Los Angeles in 1997, the EDM festival has since been launched in several other venues in America and continents – from Florida to Texas, from Mexico to Japan. The genres of music that the festival showcases include EDM, dance, electro house, hardstyle, drum and bass, techno, dance-punk, dubstep, trance, and more
Single day and two-day tickets are available for purchase on their official website.
The 18+ festival will feature four iconic stages including kineticFIELD, circuitGROUNDS, cosmicMEADOW, and neonGARDEN, each displaying their own unique production and scenic elements.
Have something to add? Tell us!