Filipino pop-rock trio with splendid guitar riffs and bass rhythm finally embarked on a new milestone, releasing their debut album— ClapClapClap!. And it was a privilege for me to be able to be there and witness the moment of joy together with the band and fans at ClapClapClap! album launch event.
Sunday, January 27 was the day that I wouldn't forget as being the band fans myself. But before we go into details of how things went on that day, let's get to know the band first.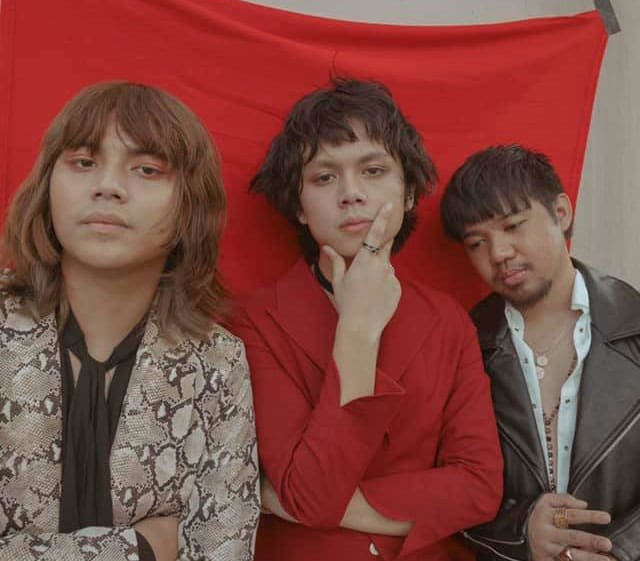 IV of Spades is a Filipino rock band who have made waves in the local music industry in the past few years with their pop-funk and funk rock musical style. These talented boys do not only make groovy tunes, but they also amuse the crowd with their impeccable vintage clothing, reminding us of the good old '70s. And I'm talking about those turtlenecks, bell bottoms, round glasses and such. The currents member of the band are Zild Benitez, (lead vocal, bass; he joined after Unique Salonga 's departure in 2018), Blaster Silonga (guitars), and Badjao de Castro (drums).
Zild, Blaster, and Badjao are not entirely newbies to the music industry. All of them are sons of musicians, and in fact, Zild and Blaster were both contestants for the hit noontime show Eat Bulaga's Music Hero segment, of which Blaster became the grand champion.
IVOS was already starting to reach the peak of the careers (albeit fast) when Unique suddenly announced his departure towards the latter part of 2018. Many were dumbfounded, especially the fans when they learned of this. But eventually, everybody has accepted and moved forward. Especially now that both IV of Spades and Unique are doing well in their musical ventures.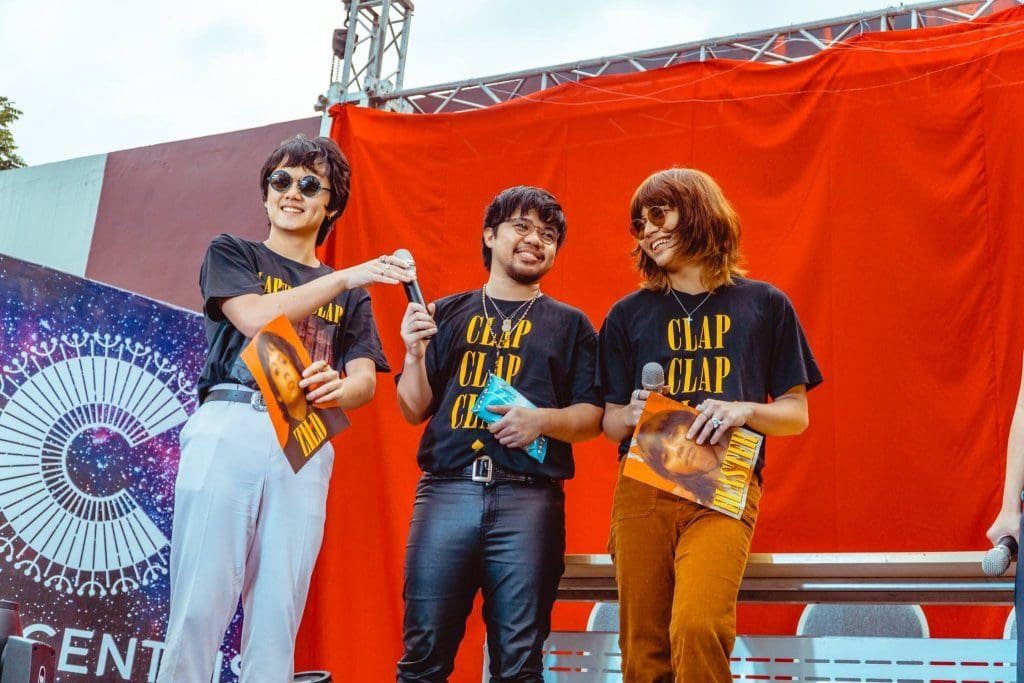 Fast forward to 2019, IV of Spades is starting the year right, and with a brand-new album called ClapClapClap!, which can also signify a job well done for these guys after going through so much in the past.
And couple weeks ago, Sunday, January 27 to be exact, IV of Spades held an album signing at the Eton Centris Walk Open Grounds for the fans who stayed and believed in them no matter what. And like the title of their album, the band received ClapClapClap and so much more from their fans. The event was scheduled to start at 2 pm, yet fans flocked to the venue several hours before. Some lined up as early as 8 am, with their parents and/or grandparents in tow.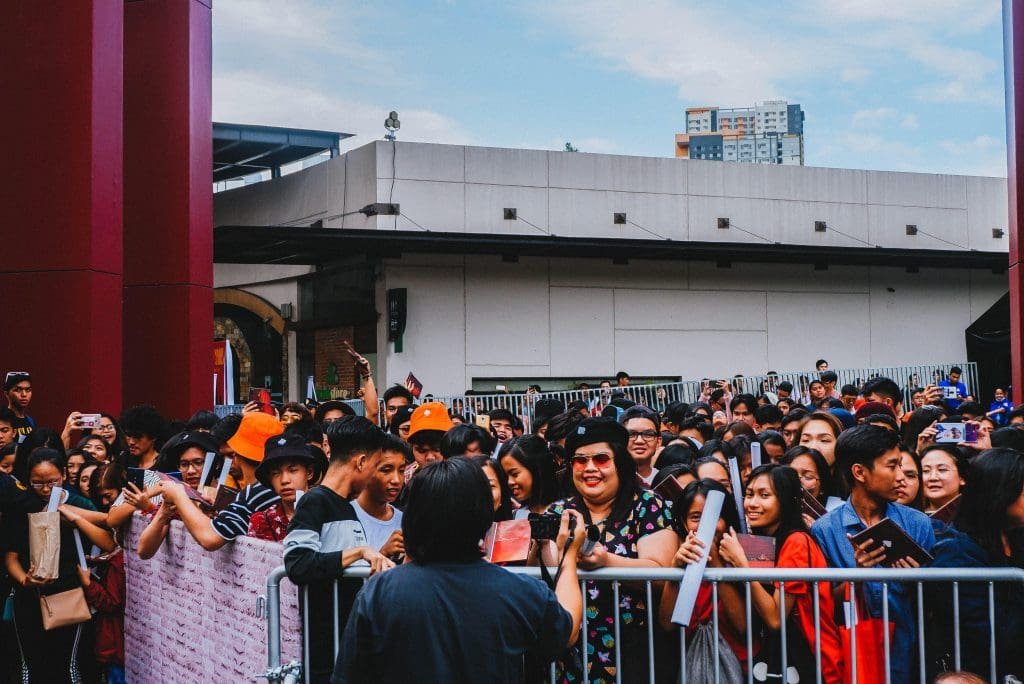 And true to IVOS' fashion, the band had two surprises for everyone: First is a mural reveal of ClapClapClap! By Davies Paints at one of Eton Centris' walls, and an exclusive meet-and-greet with the trio. The latter had a twist, as only the fans who purchased an album with a spade sticker inside can only enjoy.
After the mural reveal, the band held an interview at the Wish 107.5 FM's iconic bus detailing the process of creating their newest album, as well as answering questions from a few fans. According to Zild, it was bittersweet, but the process was overall a pleasant experience.
During the event, fans were also able to express how IV of Spades was able to inspire and motivate them to do their best, especially academically, with one fan saying he persevered and managed to be a valedictorian, thanks to the group. The band, in return, thank their fans for their continuous support, especially for those who came to the event to celebrate with them as they launch their newest album.
ClapClapClap! is composed of 15 tracks, including a track of the same name as their album, "Come Inside", "Sweet Shadow", the crowd favorite "Take That Man", "My Juliana", which is a ballad-y track, and of course "In My Prison".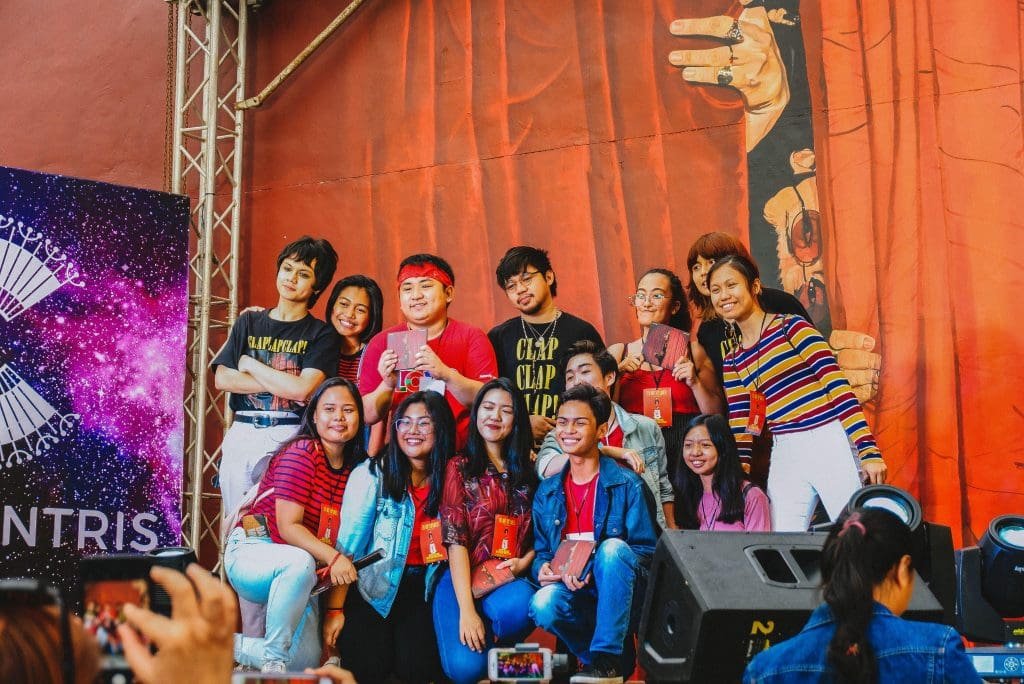 Have something to add? Tell us!