Last Dinosaurs finally announced their forthcoming Asia visit. The Aussie rockers will take their tour to Thailand, The Philippines and Singapore as well as Hong Kong and Taiwan this May.
[Interview]: Last Dinosaurs' Sean Caskey on the origin of "Yumeno Garden", Punk Juice, Lach's singing, Stranger Things and plan for SEA Tour
Slated to be arriving in the continent with their new tour to support the band's third studio album—Yumeno Garden, the Aussie trio, Last Dinosaurs will be travelling around Asia this May.
The band will kick off with a show in Bangkok first on Wednesday, May 15. Thanks to THE VERY COMPANY. Last Dinosaurs will take the stage at Live RCA. Tickets will go on sale on Sunday, February 24, starting at 10AM onwards through Ticket Melon. Price is THB1,600.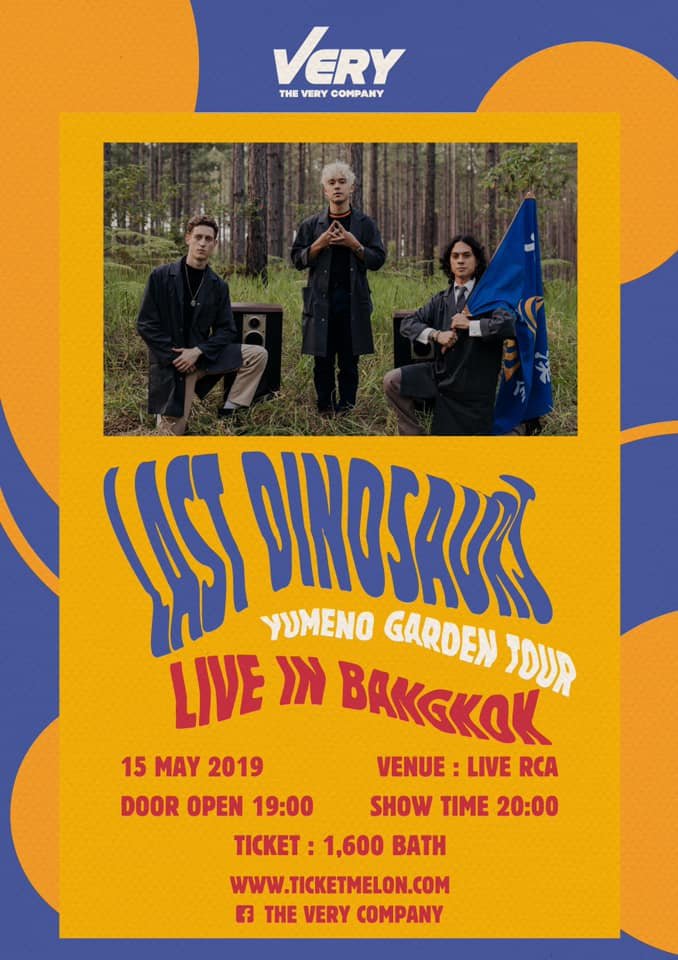 Meanwhile, fans in Southeast Asia can catch the rock trio play on stage in Manila on Saturday, May 18 at Summer Noise.
Or you can witness them bringing Yumeno Garden to live with your eyes on stage at EBX Live in Singapore. The show will be on Wednesday, May 22 in which it will also be the last concert of Last Dinosaurs' Asia Tour of this year.
Aside from these three destinations, Hong Kong and Taipei will see them on stage as well on May 17 and 19, respectively.
Tickets details for other concerts beside Thailand TBA. Stay tuned!
See also: Thailand to give birth to brand new international music festival "Pink Cloud" ft. Dune Rats, Turnover, and more
Before leaving, here's their latest music video "BASS GOD"
Have something to add? Tell us!