Plan change for MTV Spotlight stage at Hyperplay! Nick Jonas, Alessia Cara, CL and more are to host free concerts for the whole first weekend of August.
See also: Franz Ferdinand add Singapore to their Asia tour
As Singapore' eSports and music festival Hyperplay will meet its final days on Saturday-Sunday, August 4-5. MTV Asia will be hosting MTV Spotlight x Hyperplay at Singapore Indoor Stadium during the whole weekend. The headliners include American singer-songwriter Nick Jonas, R&B talent Alessia Cara and South Korean rapper CL.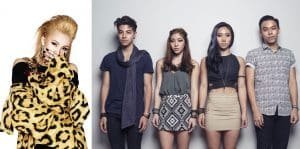 Added to CL live show on Saturday (Aug 4) is Singapore's very own pop talent The Sam Willows. The 4-piece will take turn with South Korean rapper entertaining all the audience with their easy-on-the-ear melody.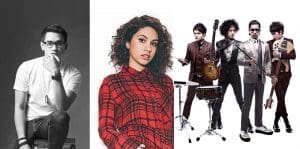 Meanwhile, Nick Jonas will be sharing the stage with Alessia Cara on Sunday (Aug 5). Aside from R&B and pop sounds, the night will also be delighted with some rock music and good vibes from Thai rock heads Slot Machine and Indonesian' pop sweetheart Afgan.
No worries for all tickets purchasers! Hyperplay promises you all the full refund plus free seats upgrades to CAT1 section.
See also: Chance The Rapper to perform in Manila and Singapore for the first time
Hyperplay is the first-ever ASEAN's eSports and music festival. The event is a brainchild of  League of Legends' creator Riot Games, National Youth Council (NYC) and the Ministry of Culture, Community and Youth (MCCY). The festival is marked to be the first League of Legends competition of ASEAN that invites all the gamers from over ten countries in the region to experience the final rounds live in the same hall together.
Have something to add? Tell us!