It goes without saying that December is the beginning of Southeast Asia's EDM season.
Myanmar's newcomer brands gave us a little warmup last month before the fun goes full-blast as five well-established festivals take place all over the region in just a span of this weekend.
See also: Behold ravers, Djakarta Warehouse Project's complete 2016 lineup is here
Among them is Djakarta Warehouse Project, one of Asia's longest-running music festivals around. As the Indonesian household name sees its eight instalment this December 9-10, we talk to Christian Rijanto, the co-founder and CEO of Ismaya Live, the team behind DWP, about his team, this year's party, local live event demands, and the future of them all.
DWP is back in its eight edition, has it always had a packed, full-on EDM line-up? How has it changed over the years?
It used to be more EDM, actually. With our diverse lineup we make sure that we are not followers we always want to be diverse and want to predict what the next trend is in the electronic dance music scene. As you can see now in this year's lineup, it has changed. EDM doesn't dominate the lineup anymore. We have techno, future bass, electronic pop, underground, trap, and many more.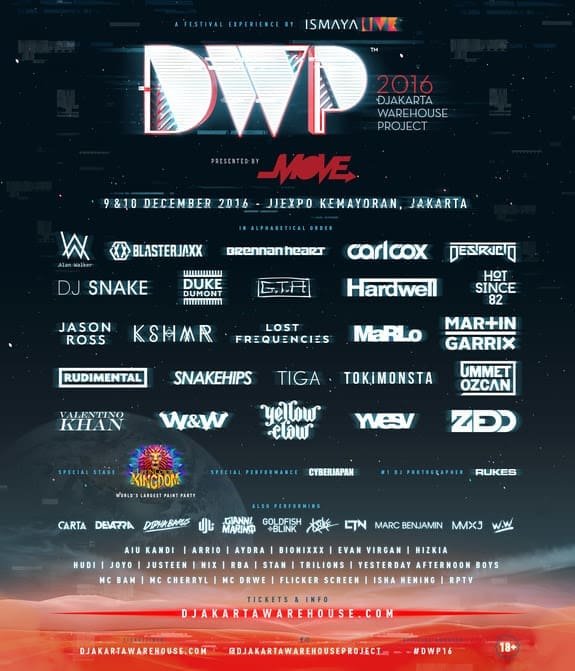 Ismaya Live is a full-fledge live event production arm of the Ismaya Group, what are some of the factors that have really lifted the demand for live music in Indonesia?
I think a lot of our events and music festivals have contributed towards the growth of the live music scene in Indonesia because people have learned that going to a music festival or concerts is a part of their lifestyle. Back then it was just about seeing their favourite artists live, but now it's also about hanging out with their friends and experiencing it together.
We've always been curious about the live music market in Indonesia. Can you share with us the interest and trends in this part of the world?
With a big population, Indonesia has got a lot of demands. But we have to keep the ticket price at a certain average price to attract people. Again people have now learned to not just listen to the big names but they also look out for new artists through social media. Thanks to that, now we can bring in more artists from around the world who are not necessarily "superstars". Those artists have also inspired artists here in Indonesia to be a different kind of artists. They show an example that there are ways to become the artist that they want to be. Back then people wanted to be the next Madonna, and those big names, but now local artists here can become who they want to be.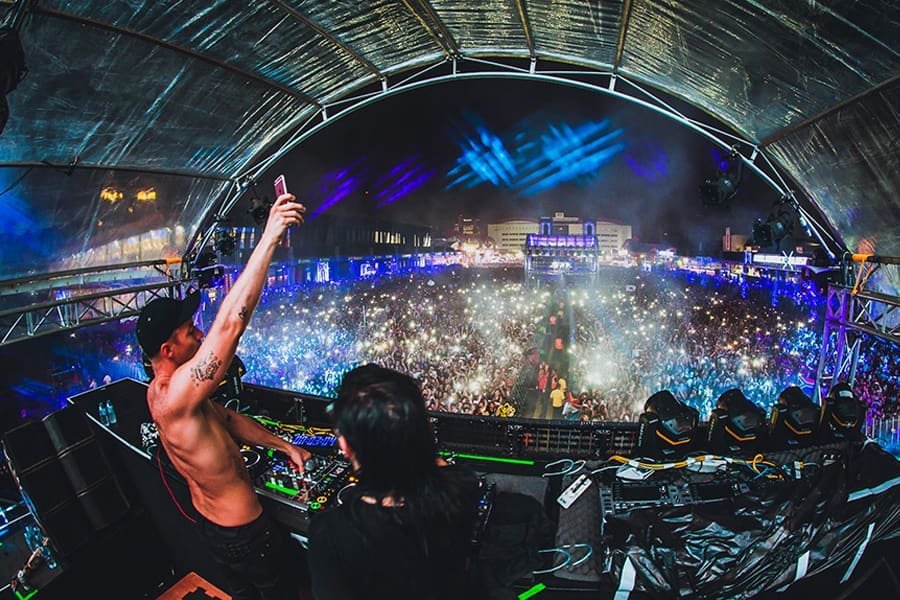 Tell us about your role and what are some of the best moments at Ismaya Live?
I'm the co-founder of Ismaya Live and all our music festivals. The Ismaya Live team and I work our best to create an amazing experience in all of our events that we produce be it a music festival, a concert, or a food festival. We want to be able to give an impact to their lives and bring happiness to them.
The best moment is always when you see people smiling after the event, when people are crying happy tears during the event. I feel that we have accomplished our job to bring happiness to people's lives every time I see them happening.
What are your past important events and exciting new ones we can expect in 2017?
The first edition of our festivals is always an important one. Djakarta Warehouse Project 2013 in Eco Park Ancol was a big learning experience. Our first ever concert when we brought Australian band Cut/Copy was also an important event for us to learn and understand the market, and to be sure that this is our passion and that we have a solid team who love doing this. We The Fest was also important for us to create an experience not just for dance fans but for music lovers in general because we want to bring in diversity.
The next upcoming events that we have in store are yet to be announced, but one of them is We The Fest 2017, which we're thinking of expanding from a two-day to a three-day festival. And of course, most importantly, Djakarta Warehouse Project 2016 this weekend. Not only will there be music from EDM's bests but we will see the return of the world's largest paint party Life in Color.
Djakarta Warehouse Project 2016 is back this December 9-10 at JiExpo Kemayoran Convention Center, Jakarta, with a star-studded bill that features Martin Garrix, Hardwell, Zedd, Yellow Claw, DJ Snake, Rudimental, and more. Get your tickets here and watch a recap of last year's blast below.
Have something to add? Tell us!