Like many months past, August offers no shortage of events for gig-goers in Bangkok (and they're far from being alone). Kicking off our calendar were American indie three-piece LANY, who have made such waves their debut show in the city had to be moved to a bigger venue. The band played a sold-out Moon Star Studio 8 on August 2 as part of their 14-date Asia tour.
The trio performed 16 songs, including "Dumb Stuff", "The Breakup" and "Good Girls" from their recently released debut self-titled album, and treats for older fans like "Yea, Babe, No Way", "Current Location" and "Pink Skies". The night capped off with "Super Far" and obligatory hit "ILYSB".
Before all that AsiaLive365 attended LANY's press conference – their first one ever, according to the band – where Charles Leslie "Les" Priest, Jake Goss and under-the-weather Paul Klein discussed everything from their first LP to John Mayer-inspired tattoo, from being a social media generation band to taking LANY well beyond their namesake cities.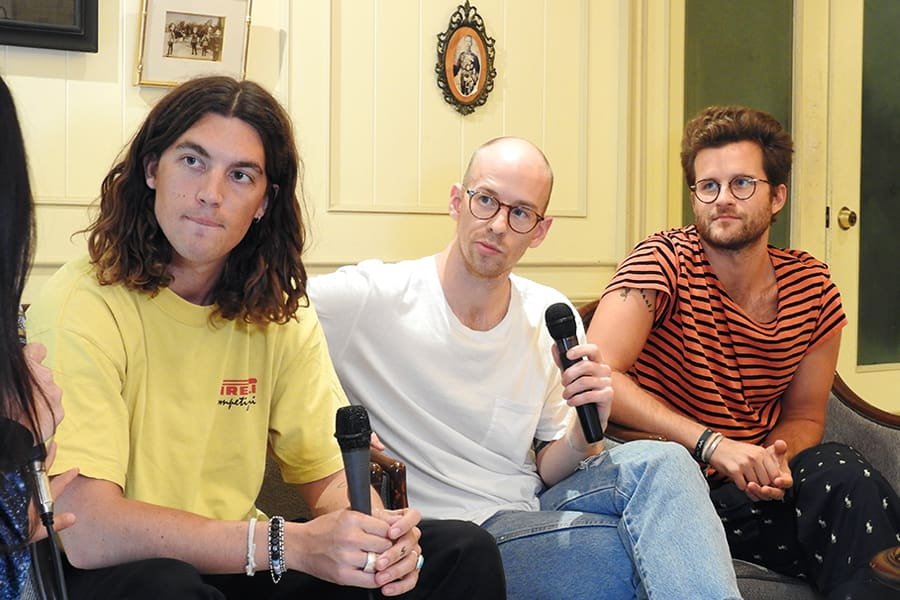 Tell us about your debut album, the tone and the inspiration behind it.
Les: We wanted to put out a first album that showcased what we do best. So we didn't change anything. We just worked with our instincts and that's what we have – this nice body of work. We're very proud of it.
So it came very naturally. You would say that this is LANY at your most raw?
Les: Definitely.
You guys are from Nashville and Nashville is all about country music. That's the first thing people would think. But as musicians you've gone in a different direction. How did you break that stereotype?
Les: I don't think we even really thought about that. There's a lot of music going on in Nashville. Even in the states when you say Nashville, people think of country music immediately. But we went to a school in Belmont and we had lots of friends who were doing other things than country music. So it didn't feel that strange that we were dipping our toes into pop and R&B.
You were not trying to prove anything.
Les: No, it's just what we'd like to make.
Jake: We were doing things on our own individually that were kind of R&B and pop, and then when we came together it became LANY.
Speaking of R&B, pop or alternative pop, people say all sorts of things about LANY. Good things. But how would you describe your own music?
Paul: I do think that the overarching genre is indie pop. I say that because I think "indie" is more representative of the fact that you know that what you're hearing was written, played and recorded by the people are in the band as opposed to working with fashionable producers and having more polished, radio-friendly sound. Obviously we'd love to be on the radio but we know that we don't very radio sound. So I always say it's indie pop because we write and record and mix everything ourselves. It comes from us so it has a very independent feel to it. And it's pop because you have a verse, a chorus, a melody and a hook and things that get you remember like in pop music.
In 2016, LANY performed in 12 countries, 117 shows and sold out over 35,000 tickets. Your show in Thailand sold out within 10 minutes. We had to change to a bigger venue for you. How do you feel about that if you say your music is not very "radio"?
Paul: It's so cool. And maybe our music is radio. Maybe it is.
Les: Maybe here, yeah.
Paul: That's awesome. We love it. If people are playing our songs on the radio, that's so massive for us and we feel so honoured. It's nothing that we ever really expected. I mean, selling out a show in Bangkok, there's nothing better than that. We worked so hard so to know that people appreciate that and like what we do is such a rewarding feeling.
Les: Honestly for me it's surreal. If you think about it, three years ago we just put some songs on the internet. Now people all the way across the world know those songs. It's wild.
Paul: This is our first press conference, by the way.
Really? You're a natural.
Paul: I feel like I'm the President of the United States.
You don't want to feel that!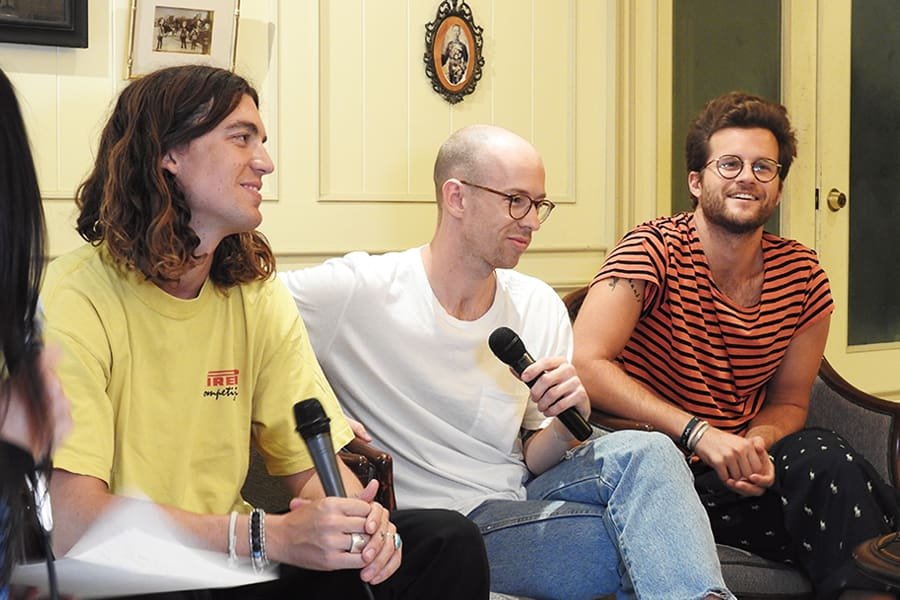 John Mayer had you open for him? That's a big deal. Tell us about that.
Paul: We love John Mayer so much. He's my hero growing up so it's obviously mind-blowing to know that my hero knows that we exist and likes the music that we make and favorites stuff on Twitter about us that has nothing to do with him or his career. It's such a cool feeling.
Just a man crush on you guys.
Paul: It's reciprocated for sure. I got this tattoo [on my forearm] for the seven nights that we played with him. I'm terrible at guitar but every time I play it I'd think about John 'cause he's the best guitarist.
Les: And he also has the best bass player in the world in his band so that was a gift.
Your lyrics are very interesting. For example in "Current Location" you sing "I need my current location/ To be your current location." Are you saying, I miss you? How did you come up with that?
Paul: We're never home, and on my phone I see "current location" 20 times a day, you know? On these tabs or whatever. And I thought, that's so interesting, I wanna write a song called "Current Location". But we played 117 shows last year and we're never home. All of us have somebody that we love and we're not with them or we're hardly ever with them so the song discusses the distance between two people and things like that.
Jake: Another fun thing about that song: I remember Paul just saying how awesome it is to have a song called "Current Location" well before we started writing it so that's one of those fun little moments when we have a song title before the words.
Paul: It's the same with "ILYSB", "BRB", "Made In Hollywood" and "pink skies". Sometimes it just happens.
What about "Parents"?
("Parents" is an interlude that is solely the voicemail Susan Goss, Jake's mother, left after seeing a picture of her son's new tattoo online.)
Jake: That's my mum. We have an EP called Acronyms (2014) and there's a song called "(OMG)" which is also a voicemail from my mum. She's very funny, a character, a darling. When I got this tattoo she left me a voicemail and that was her reaction to it. And we thought it was hilarious so we put it on the album before "ILYSB" because "(OMG)" was before it on Acronyms. So we wanted to keep it cohesive.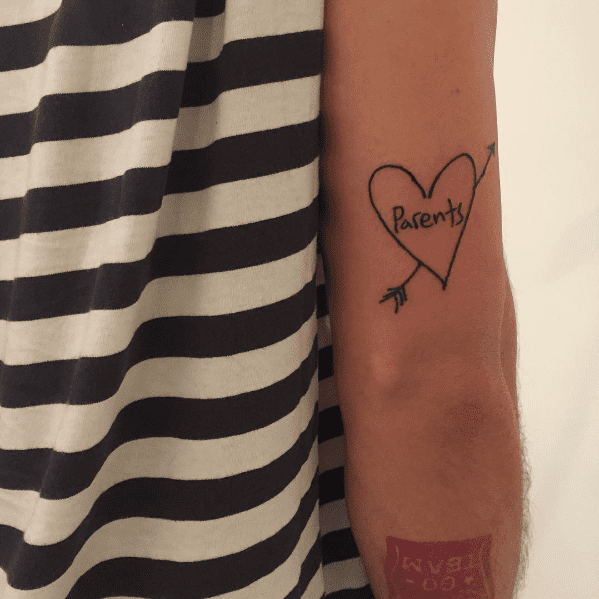 Your name comes from "LA to NY". It's about traveling, touring, doing what you love to do. What's the most fascinating experience you can share about that? It's not from LA to New York anymore. It's global.
Paul: Initially we just wanted a four-letter word for a band name and every four-letter word in the English dictionary was basically taken. So I thought about Los Angeles and New York and I put them together. I'm hoping now that, after playing 300 shows, being a band for three years and having a debut album out, LANY is not about Los Angeles and New York; it's about Bangkok and Sydney and Copenhagen. I came up with this phrase "For The World" about a month ago and I'm really trying to make it part of our spirit and letting the fans know that LANY is for the world, not just a Los Angeles-based band that plays the cool cities in America and Europe. We're gonna come to Bangkok and we're gonna go play Taipei and Manila. We just played Shanghai. We want to be an international act.
Jake: We can dream way bigger than we did the first day when we wanted to play a festival in the States. Now it's "For The World", our dream is to play the world and be for the world. It's an awesome opportunity.
Featuring with artists is such a thing these days. You never see an artist by themselves anymore. Who would be your dream collaborator?
Paul: I think we probably have a few different answers, but today I'll say Frank Ocean.
Les: Unfortunately it's not gonna happen. Michael Jackson. That would have been amazing.
Jake: For me, someone who we've been loving lately – Kevin Parker from Tame Impala. It'd be sick!
This is the first time in Bangkok for LANY. Give us three words to describe Bangkok from what you have seen.
Les: Hot.
Paul: Tropical.
Jake: Cultured.
Where do you think the direction of listening to music is going now that there are streaming services? Do you think it will go back to vinyl or CDs like the old days? And will LANY ever release in vinyl form?
Paul: We've got a lot vinyl out actually.
Les: We've got vinyls, CDs, tapes. All of it.
Paul: I don't think those mediums will ever be as big as they were, like in their hay day, but it's interesting to see humans' fascination with physical products such a time of everything digital. I don't think that we'll ever get rid of wanting to touch something, seeing it or feeling it. I think music is in the best place it's ever been. I think more people are listening to music than ever before. We don't get discouraged by streaming or how little or much streaming platforms pay us or artists because we wouldn't be here today without streaming. There's no way in the world we would be in Bangkok playing for a thousand people tomorrow night without streaming.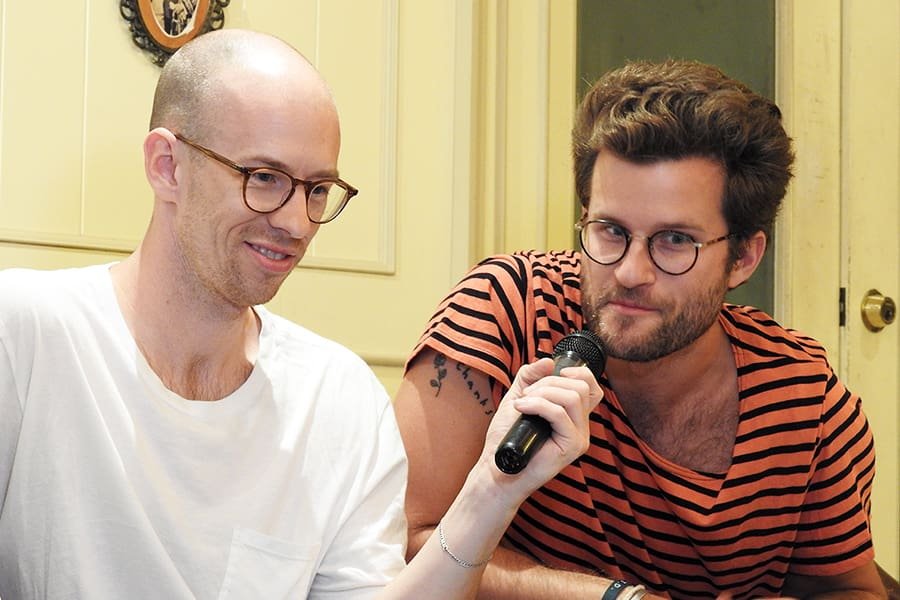 You run your own social media accounts. As a band who gained popularity through these platforms, how important is it to be active on them? Have you ever felt that it's a threat to privacy?
Paul: Yeah, I think the bigger we get the more we're gonna sacrifice. I think that's just the price that you pay and I think that it's worth it. Well, I think it's worth. I don't know if we all think it's worth it. We have a band account but we also are three people and we decide how we want to operate on our platforms individually. I do think that being active on social media as a band and giving people access really only fuels the fire and propels forward what you're trying to do as a band. Giving people more access to what's behind the scenes or just your day-to-day life, these are the things that people really value and they love you and your songs and who you are as people. The content just make them fall more in love and become more invested in what you're doing. It's the same with me growing up, looking to guys like John Mayer and Coldplay. Now with Instagram and everything there's so much more content available. I would have loved to have had that.
Different cities give you different feelings. Which song from your album do you think best suits Bangkok?
Paul: I think "ILYSB" seems pretty universal. Songs like "Super Far" and "Purple Teeth", too, which is so much fun to play live. But hopefully all of them.
Les: I think what's one of the funnest parts about playing in a city for the first time is to see which songs get the most reaction. So it's gonna be exciting.
Jake: Yeah, we were talking to a friend earlier and their favourite is "Hurts" and we love that.
Paul: And one song that just seems to go well is "Good Girls". It's such a party.
Any final words for your fans?
Paul: Thai people, we love you so much. Thanks for listening to us. It means the world and we're so excited to play for you.
Les: I am beyond excited. Let's throw a party.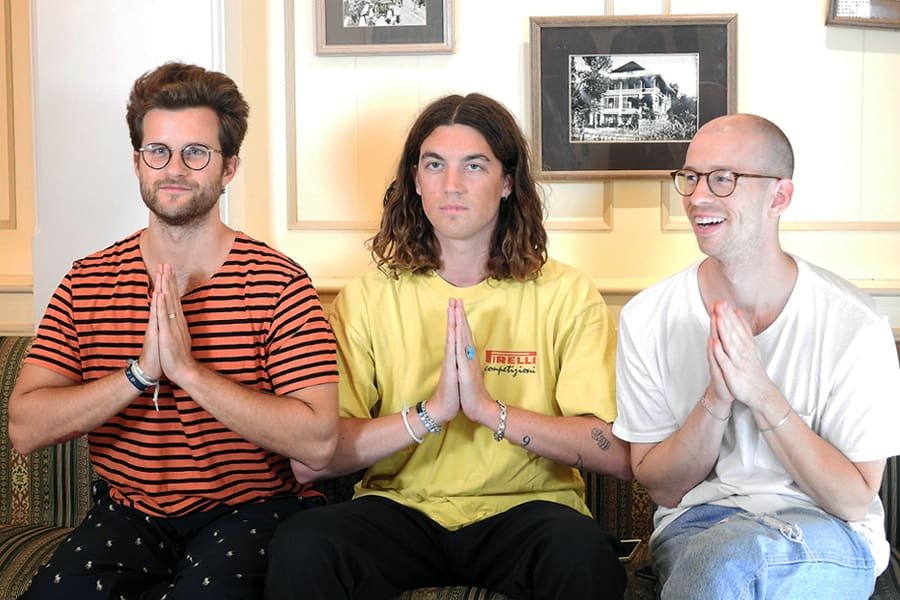 Special thanks to Universal Music Thailand for the invitation.
Have something to add? Tell us!