The frontman of an American post-hardcore band Movements talks on his feelings for the band's first ever Southeast Asia Tour in September, Feel Something with Will Yip, the story of "Deadly Dull" and the band's response to fans' messages.
Howdy AsiaLive365's readers! Today, we want to deliver you a special interview in which it will make you know this American rockers Movements better through our conversation with the frontman Patrick Miranda.
About Movements, the band are consisted of Patrick Miranda (vocalist), Ira George (guitarist), Spencer York (bassist) and Austin Cressey (drummer). The four-piece band found each other in 2015, California. The band is known for its elements of post-hardcore, emo, alt-rock sounds combined with spoken words. After signed to Fearless Records, the band has released an EP in 2016 Outgrown Things, followed by a debut album in 2017 Feel Something. The album entered Billboard 200 charts.
Currently, the band are touring to promote their first studio effort.
Hi guys! Firstly, we, AsiaLive365, want to congratulate you on your Southeast Asia debut tour! How are you guys feeling on your first tour in the region? How has it been going so far?
We couldn't be more excited to be heading over to Southeast Asia next month. We aren't really sure what to expect! None of us have ever traveled this far away from home, and we are really excited to experience another culture that is so different than what we are used to. Plus, we expect the shows to be awesome!
Movements have pretty much earned worldwide recognition since the first self-released single. Have you guys ever foreseen that?
None of us expected to be put into the position of a "worldwide" band as quickly as we were. We always had a good feeling about this band, but nothing could have prepared us for the success we've seen in such a short amount of time. It's indescribable.
I heard that since your debut album, you got to choose your own producer to work with. And it's Will Yip who is also behind the works of some cool names like Keane, Title Fight and Balance and Composure. What was it like spending time with him in the studio?
Will is a mastermind. Working with him is truly unlike anything I've ever experienced. The fact that he's produced some of my favorite records of all time was already a plus going into our time together, but the way he worked sonically with us was so much more than I could have ever imagined. Everything he touches is gold.
Is having your own right to choose your own producer affect the production?
We always knew Will Yip was the producer we wanted to work with. His experience and track record speak for itself. We get along with him really well, and that just helps us all work collaboratively to create the best final product possible.
For your debut studio album Feel Something, what were the inspirations and the messages that you want to convey through your music? Especially with "Deadly Dull". Such a heartbreaking story.
We always strive to have our music mean something deeper than just any other song. We want our music to be more than just something you listen to, and instead something you really feel. Deadly Dull was a song we felt particularly strong about because we wanted to shed light on Alzheimer's and dementia. Those diseases aren't talked about enough in our music scene and we wanted to change that and bring awareness to the issues. (Watch "Deadly Dull" below.)

The debut album contains lots of emotional or depressive vibes and stories, yet encouraging somehow. Anyway, the album is quite touching since it also links to depression that literally kills lots of people nowadays. Have you ever experienced any memorable messages or moments from fans talking about their inner battles?
The amount of people who come up to me and tell me that our music either saved their life or helped them get through their struggles is staggering. It just goes to show that what we are doing is working and that the goals we want our music to achieve are being met. Every time someone tells me that our music changed their life, I can't help but feel totally humbled and appreciative.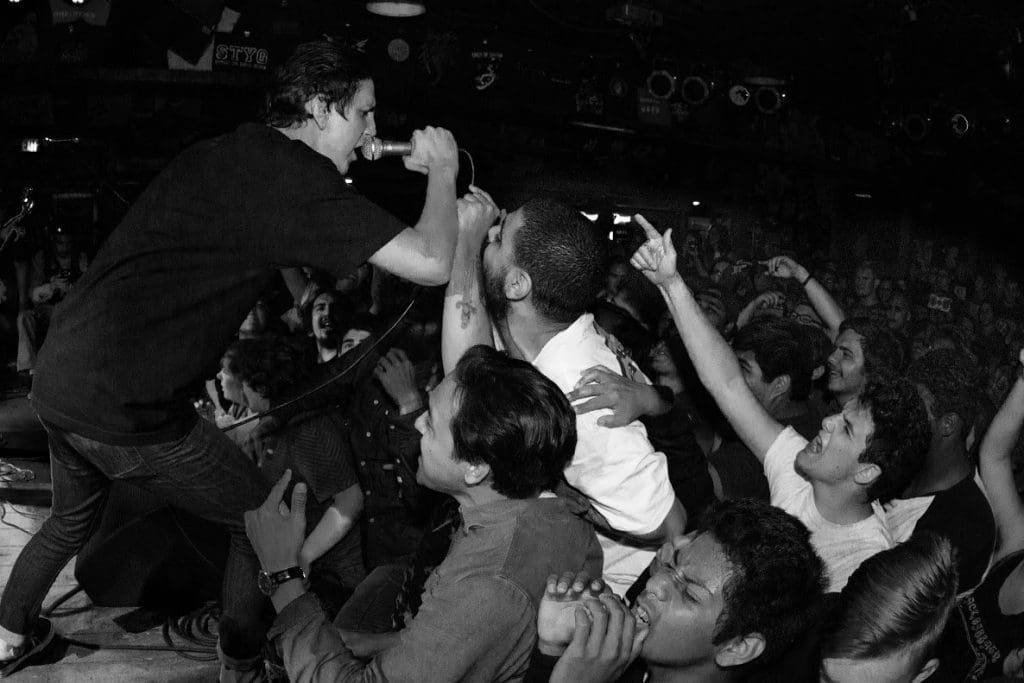 Any advice for the artist in the making out there that are trying to find their own voice or stories to tell?
Speak openly and honestly about your experiences and write from your heart! Use your voice to discuss something that's important to you, because that's the most important part about having a platform.
What are the best and the worst things on tour?
The best part of touring is getting to try different foods from all over the world and getting to experience new cultures. The worst part about touring for me is missing my dog.
Any message for Southeast Asia fans?
Can't wait to see you all!
What's the next step for Movements?
We're going to tour the world for a while and then record a new album next summer.
Slated to be touring in Southeast Asia in September to promote their debut effort Feel Something, Movements will swing by Bangkok (Sep 3), Singapore (Sep 5), Bali (Sep 6), Jakarta (Sep 7), Petaling Jaya (Sep 8) and Mandaluyong (Sep 9).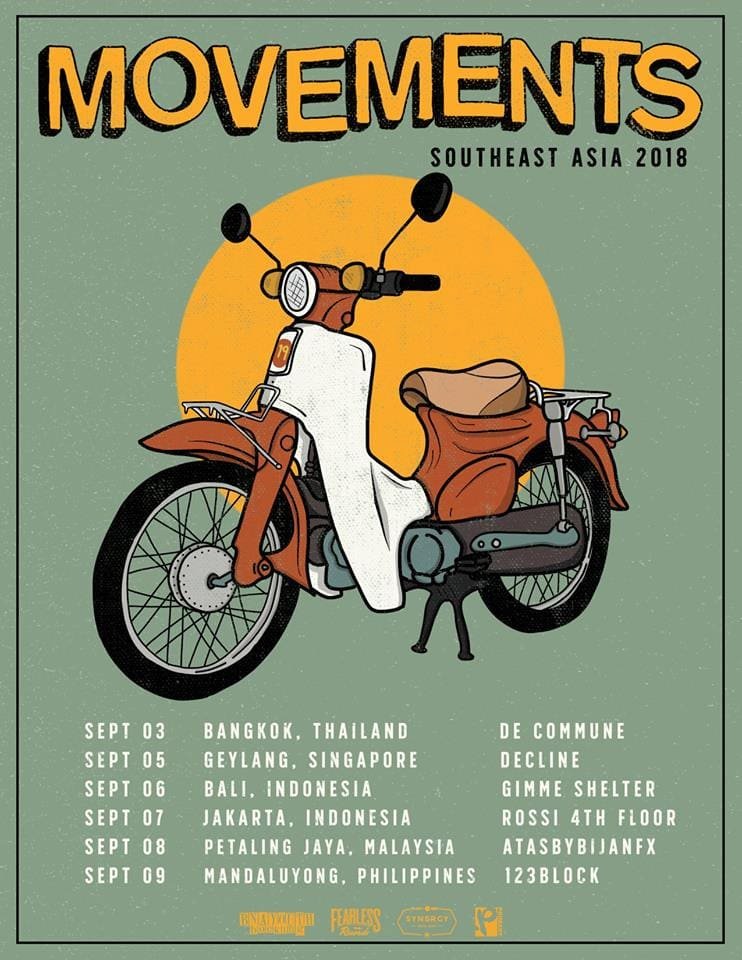 The tour will mark Movements first time ever in Southeast Asia. For further details on tickets, click here.
Have something to add? Tell us!