By virtue of his thriving acting career, we sure have seen a lot of Jared Leto – from that time he won an Oscar to when he played DC Comics' most iconic baddie – but fans of his music know it has been long four years since they heard any new tunes from the band he fronts, Thirty Seconds To Mars.
Four years is just the right amount of time, though, as Leto would tell us here, which is why this year you can expect a brand new and bigger-sounding album from him and cohorts Shannon Leto and Tomo Miličević, as well as a world trek, a followup to 2013's Love, Lust, Faith and Dreams Tour, which will begin in Europe next March.
Before we get ahead of ourselves and entertain any idea of 30STM's return to Asia, Leto has a few things he wants you to know about making the new album, made-for-arenas lead single "Walk On Water", and how it takes them down a whole new path.
Fans have been waiting for your return. Even vice chairman of Interscope Steve Berman scolded you for the shortage of Thirty Seconds To Mars these past few years. What took you so long to come back?
(Laughs) There's a lot of things I can blame it on. We do take our time. Thirty Seconds to Mars has been a lot of things and you can call us a lot of names, but "quick" is not one of them. We're notoriously slow. I think the quickest I've ever put an album out back-to-back was three years. Most of the times it's four years, so we're actually right on track. It has been four years. I wrote "Walk On Water" nearly three years ago in Los Angeles and it's a very special song for us. I think it's quintessential Thirty Seconds To Mars but at the same time it walks down a new and different path.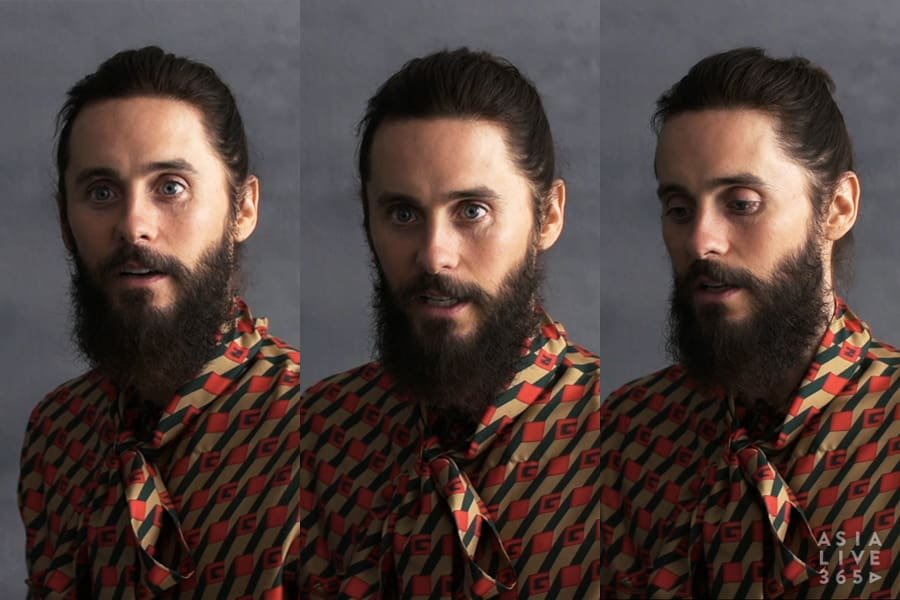 Tell us about your new single "Walk On Water".
"Walk On Water" is about change, persistence, unity and freedom. It's a song that asks very big questions, timely questions. It takes a look at the world that we're living in today in a pretty unflinching way. There's something about the song that's very different from anything that we've ever done. Walking on new ground is always exciting. It's a bit of a gospel song. We recorded 40-50 gospel singers and they were absolute incredible. What a moment that was to hear, for the first time, the song being performed by the gospel choirs. It was moving and powerful.
It's a very optimistic song – big, bombastic, fun and energetic, and one that I can't wait to play live. It's engineered for the stage. We've spent so many years on the road. It's impossible to write song and not think about what the song is going to be like when you stand on stage, night after night, and perform it for audiences all over the world. "Walk On Water" is a Thirty Seconds To Mars song through and through but something very different at the same time.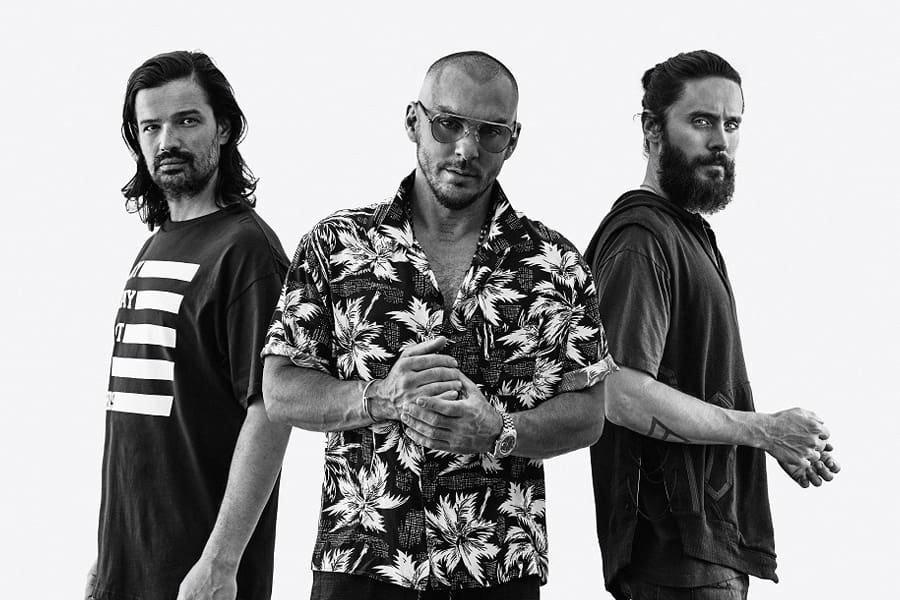 The visuals in your music videos have always been incredible and very emotional. Have you thought about the video for "Walk On Water"?
I've been thinking a lot about the visuals for the new Thirty Seconds To Mars stuff and "Walk On Water". I'm really curious to see what people think of the song because the important thing for me is asking the question, not so much getting the answer. But I have been toying with music videos and I think we have something very special to share with people. We were working night and day for the MTV VMA's performance and some of that technology employed may be used in a future video for the single. In the meantime, we have a lyric video which contains footage from the film that we shot as a companion piece for the album. It's called A Day in the Life of America and is a giant experiment where we made a portrait of this insane and amazing country on a single day, July 4, our Independence Day. We have around 90 crew members filming in all 50 states, Puerto Rico and Washington D.C. and we told a story of who and what we are. The footage that we got back was absolutely mesmerising and powerful. We also asked people all over the globe to give us their thoughts on America and the American Dream. We're excited to share that with you and we have a lot of things coming up.
As you said in a note to your fans, four years ago when you put out Love, Lust, Faith and Dreams "there were no self-driving cars, no fidget spinners, President Trump was still that guy on The Apprentice and Jon Snow hadn't even died yet." How do you plan to condense these past years into an album? How has the process of making it been different four years later?
The process of making an album is always very challenging. The creative process is never timely, never quick, never polite. It has its own rules and does whatever the hell it wants to. So you have to really dance delicately when you're diving into that process, because you don't want to stifle or rush an idea to completion before it has had the chance to grow. It's kind of like you have a baby, and you say, "Hurry up! Walk!" And it's just crawling and you come over and say, "You know what? That's it. I'm tossing you out the window. I'm done with you." Creativity is the same way. You've got to give it time to grow, to learn, to walk. You've got to be patient. That's what we've done with our process. The world is changing and I think that "Walk On Water" is the perfect single for us to release and share with the world today. I'm not saying it's perfect, but it's the right one for us to share.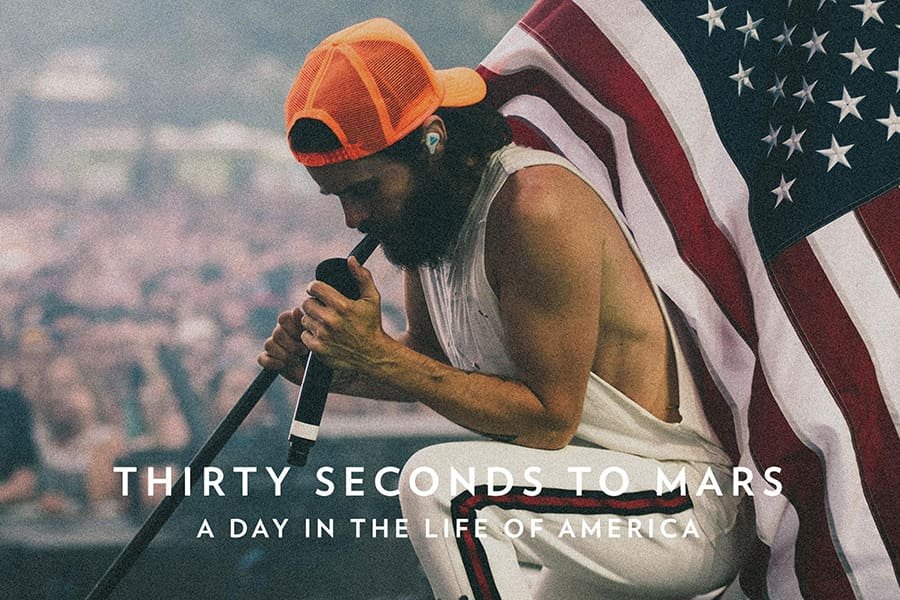 While the fans wait patiently for the rest of the album, is there any message you'd like you say to them?
I love you and I miss you. It's been far too long. We hope to see you guys very, very soon. I hope you're enjoying our new single. There will be an album coming soon. A tour coming soon and a lot of other fun coming soon. You'd better get ready. We're on our way.
Thirty Seconds To Mars are scheduled to release their fifth album through Virgin Records this year. While we wait for a specific date, listen and get "Walk On Water" here.
Special thanks to Universal Music Thailand.
Have something to add? Tell us!