Massive producer Diplo was confirmed as the Island Life Bali headliner last month and he alone is enough could get people excited. But just what is Island Life Bali? Here's what we know about the newcomer by-the-beach bash so far.
Island Life is a series of outdoor music celebrations created by Love in Tents. and AWR Group. The creative undertaking will take place at various beach destinations around the world, kicking off with the first instalment on Canggu Beach (venue TBA), Bali, Indonesia on January 3, 2017.
See also: Thailand's Koh Samui set to host its own international music festival next January
Blending the hip music scene of Los Angeles and the remarkable charm of the islands, Island Life promises to take festival and tropical island cultures to the next level. The lineup will showcase "music's best kept secret".
This is why Diplo, the man behind Jack Ü summer anthems, is making a return to Indonesia to bring a shade of Californian sunshine to the party.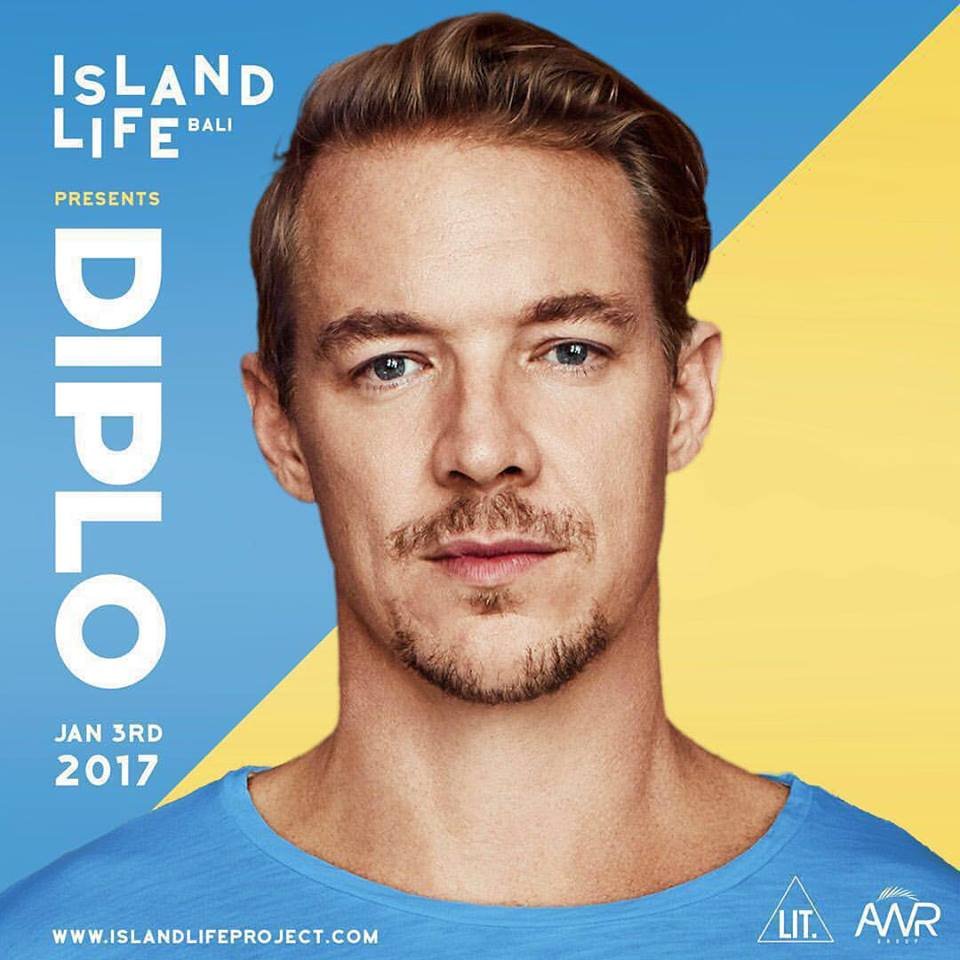 Other performers joining the Grammy-winning producer are two of the American West Coast's most sought-after DJs Kittens (Lauren Abedini) of Fool's Gold Records and Portlander producer Kyle dePinna, aka Neo Fresco of Mad Decent, who'll be performing new material from the NūE project.
See also: Oh boy, Neverland Manila just added DJ Snake to 2016 lineup!
More "purely ground-breaking" lineup artists straight from La La Land will be revealed in the coming weeks.
Early bird tickets are now on sale at IDR5,000 here.
Follow Island Life Project's on Facebook and Instagram for the latest updates.
Have something to add? Tell us!