(4 / 5)
It was a majestic feast of exuberant colours and emotions as Il Divo took to the stage of the Star Performing Arts Centre in Singapore on Saturday night, October 13.
Comprising of members Urs Bühler, Carlos Marín, David Miller and Sébastien Izambard, the operatic group sang timeless songs from their repertoire, enveloping everyone in an incandescent glow of music that filled our hearts.
Almost like the warmth of a good red wine. Perhaps, wine does get better with age which is exactly how I'd like to describe the members of Il Divo…
As the viscosity of their music warmed our souls, it was as though we could almost touch the opulence and charm of classical music in the air.
The group opened up with a Spanish version of Adele's "Hello (Hola)", and the rest, as they say, was history. Their voices reverberated and echoed across the hall like electricity that ignited our beating hearts.
Accentuating the atmosphere even further was the live orchestra. Strings especially swirled beautifully with their voices and cascading lighting design.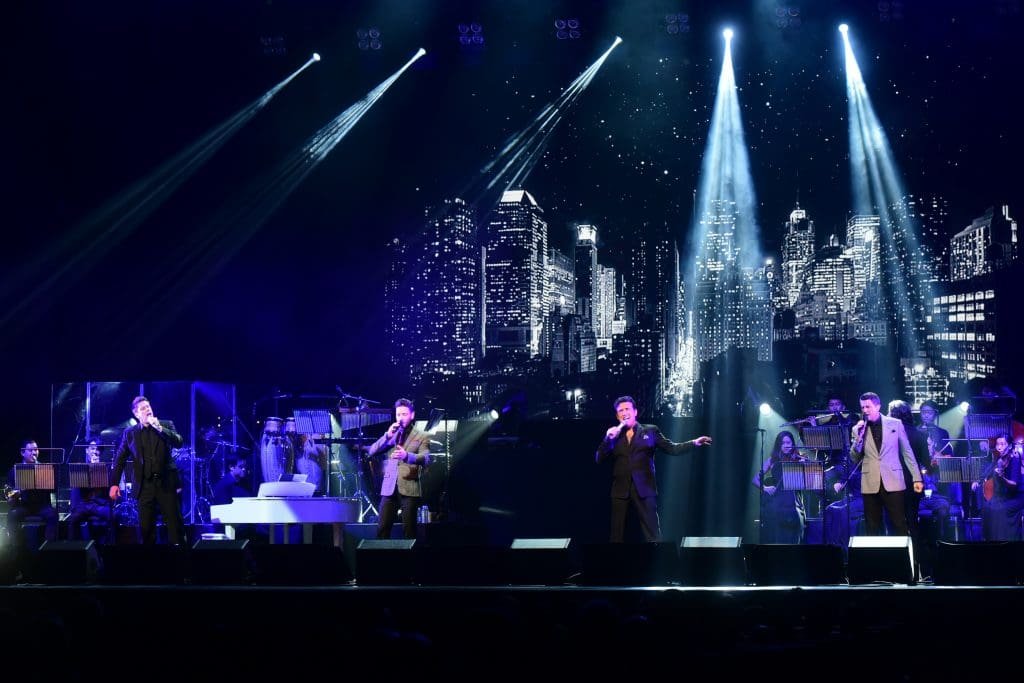 From film favourites like Moulin Rouge's "Come What May (Te Amaré)" and Titanic's "My Heart Will Go On (Il Mio Cuore Va)" to evergreen classics like "Unforgettable", "Love Me Tender" and "My Way", and even modern hits like "All Of Me" and "Hello", there was really something for everyone on this Timeless tour journey.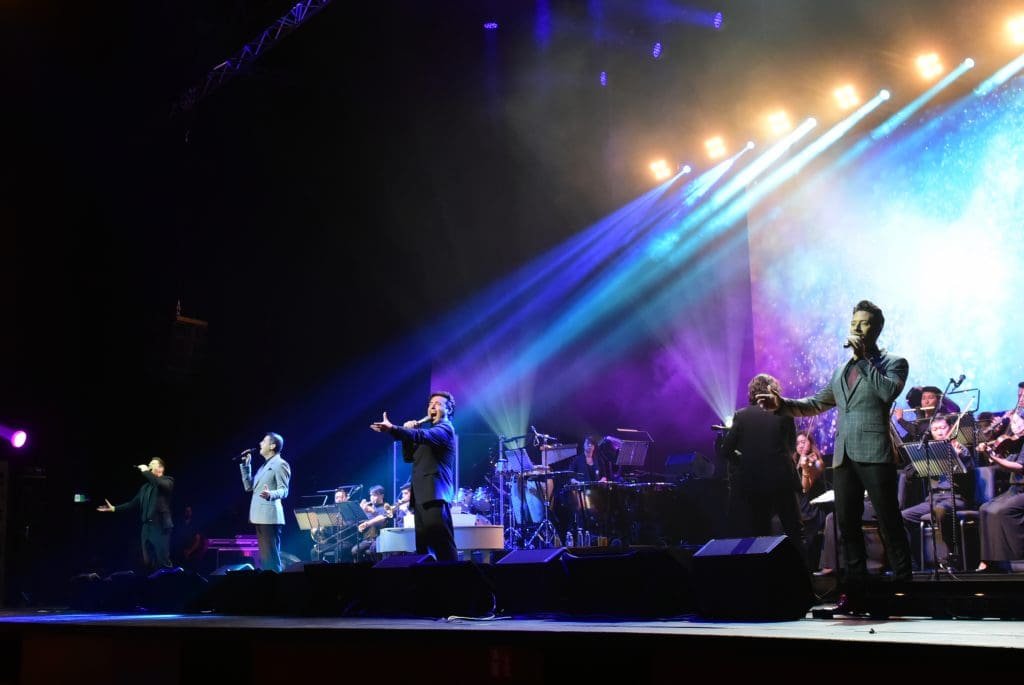 My favourite came in the form of Celine Dion's "Pour Que Tu M'aimes Encore", which has always been one of my favourite French songs since picking up the language over ten years ago.
Another favourite was "Unchained Melody" which I first heard in the film Ghost when I was barely six, and I just fell in love with it thereafter.
Indeed, encapsulating a myriad of quintessential delights from the fifties to the 21st century, the evening certainly felt like a walk through time.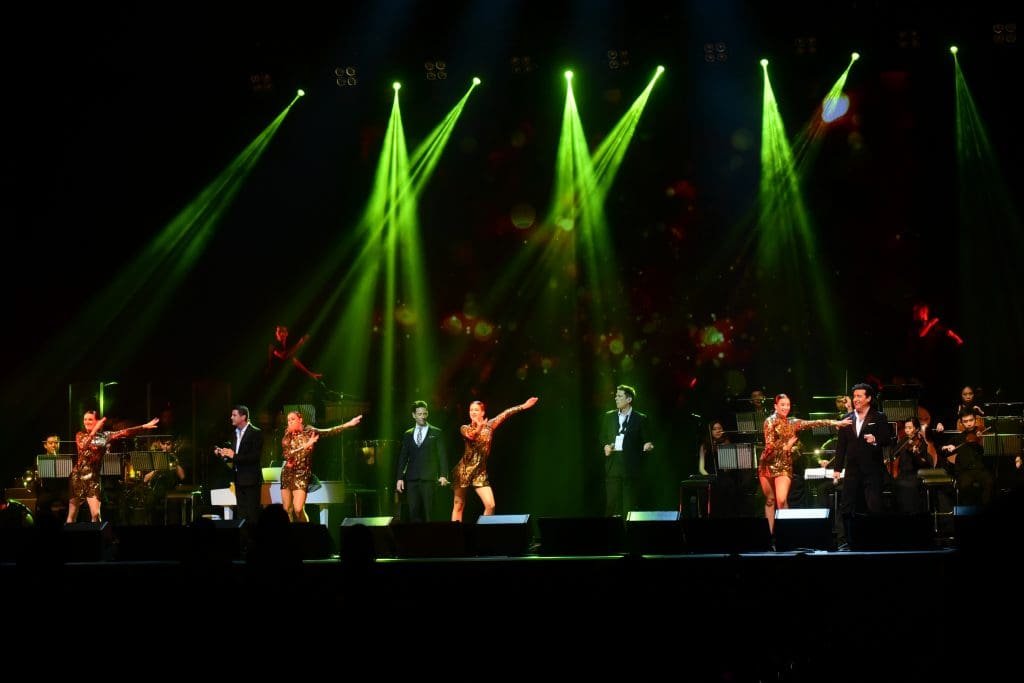 For this AsiaLive365 writer and classical music aficionado, perhaps the best bits of the evening were the solo pieces of these four talented singers. Hearing their range of vocals, expressed individually – each colour, each texture, each nuance, each tone felt like a walk through a vineyard.
Urs Bühler's interpretation of Mozart's "Magic Flute (Die Zauberflöte)" was as enchanting as the classical opera itself. Meanwhile, Carlos Marín's rendition of "Granada" from the 1952 film Because You're Mine, was fiery and passionate.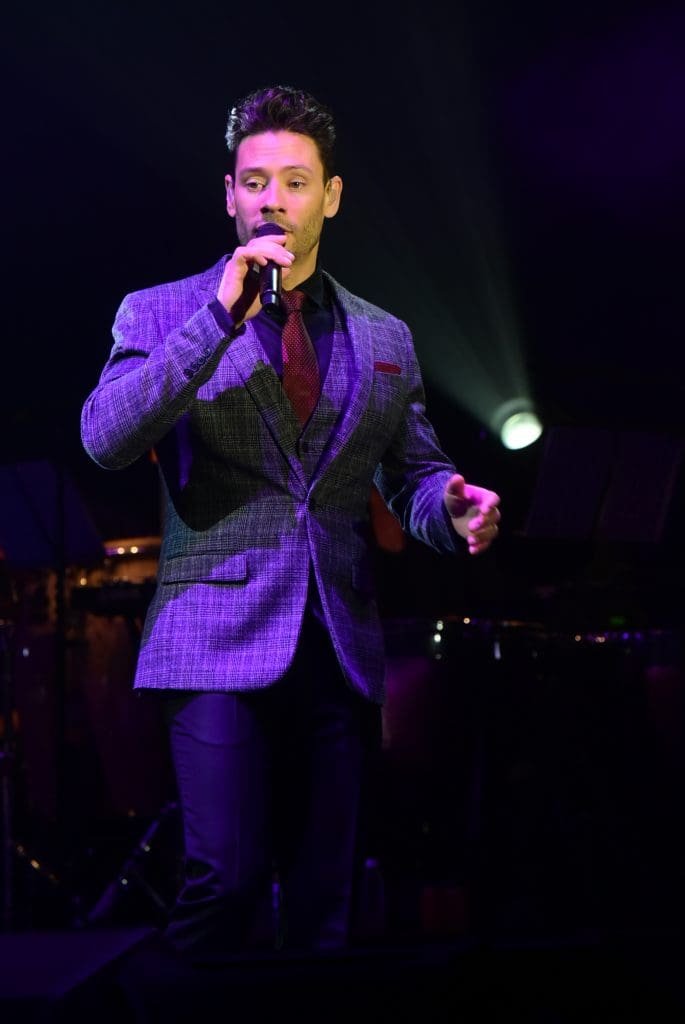 Also, the night wouldn't be such exceptional if it's not because of the magical performance of Sébastien Izambard who decided to sing his own song from his latest album "We Came Here To Love". It was such a treat to hear and really unexpected to the ears. The textures and colours that exuded in Kingdom Come sounded like a cross between a Shawn Mendes gig and a Halsey one. It definitely felt like one. The bass and tonal quality of that piece was so invigorating. Just wow!
C'est incroyable!
And finally, David Miller's powerful interpretation of Leoncavallo's "Vesti La Giubba" in the opera Pagliacci was so moving.
Miller's range and technique were formidable. At one point, I reckoned that even the microphone was almost unable to take the range and intensity of his power notes as he belted out that piece like a true opera singer. How wonderful!
Against the strings, in particular, the trembling double bass and the layers melded in shuddering perfection.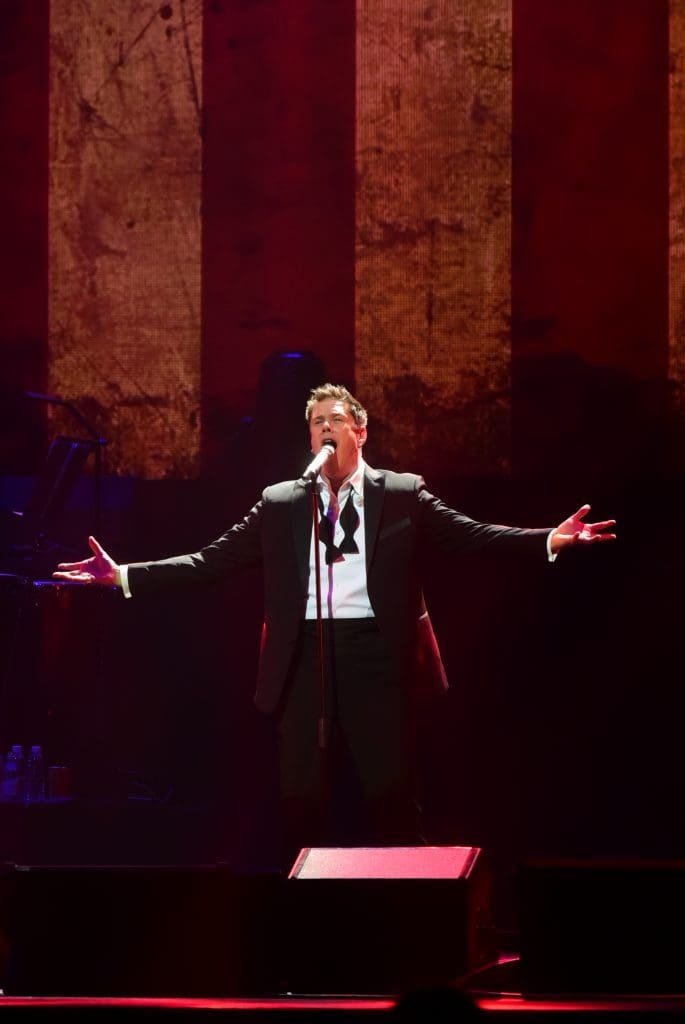 This aria is often regarded as one of the most moving in the operatic repertoire of its time, and Miller did it justice.
Ending the magical evening with "My Way", it was evident that if the audience could have had their way, they would have been asking the group for more encores and the iridescent of a night would never end.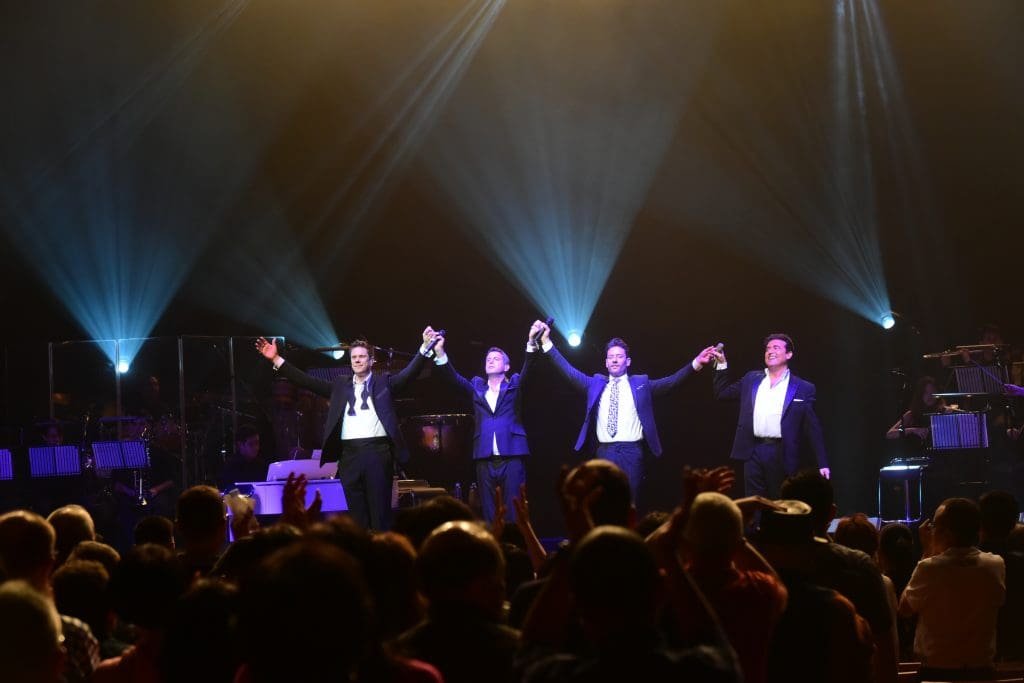 In between banters and jokes by the charming quartet, who sang with such heart, body and soul, everyone had a great time, including birthday boy Carlos, who celebrated with a cake on stage.
For me, the night was a vocal delight and shot of lighting to my heart.
"Comme coup de foudre au cœur
La partition comme âmes sœurs
Les notes se rencontrent
Au cœur l'escalier en colimaçon
Les couleurs
Ils montent"
Setlist:
Act I:
Overture
Hello
Right Here Waiting
Pour Que Tu M'aimes Encore
Angels
Die Zauberflöte
Come What May
All Of Me
Love Me Tender
Quién Será
Granada
My Heart Will Go On
Act II:
Grazie Amore Mio
Unforgettable
Unchained Melody
Smile
Kingdom Come
What A Wonderful World
Toi Et Moi
I Will Always Love You
Vesti La Giubba Pagliacci
La Vida Sin Amor
Somewhere
Encore:
Regresa A Mí
My Way
For more reviews and coverage from AsiaLive365, click here.
Have something to add? Tell us!