After postponing the Asian leg of their 'Eye of the Storm' World Tour due to the pandemic, One OK Rock announced their first online concert
2020 "Field of Wonder"
at Stadium Live Streaming to be held on Sunday, October 11.
The band will perform live at the Zozo Marine Stadium in Chiba, Japan. The event will start at 6PM (JST) with a rewatch available for a limited period of time. 
Ticket prices are as follows: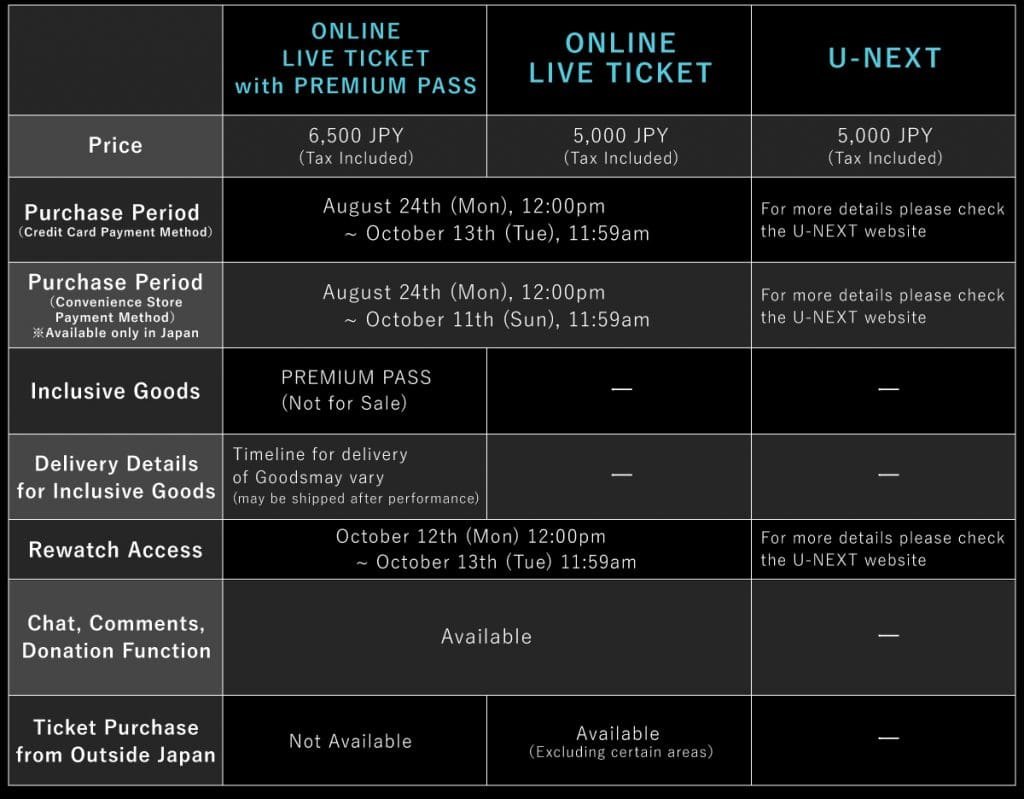 Official merchandise and goods shall also be available for delivery exclusively for Japanese residents. 
The band, formed in 2005 and officially debuted in 2007, is composed of vocalist Moriuchi Takahiro (Taka), lead-guitarist Yamashita Toru (Toru), bassist Kohama Ryota (Ryota) and drummer Kanki Tomoya (Tomoya).
Their hit single 'The Beginning' was the soundtrack for the live action movie adaptation of the Rurouni Kenshin manga back in 2012 which caught a lot of attention and became one of their popular songs— earning them the Best Rock Video on MTV Video Music Awards Japan the following year. 
They have also collaborated with other acts such as: Avril Lavigne with 'Listen', 5 Seconds of Summer with 'Take What You Want' and Alex Gaskarth of All Time Low with 'Jaded', all of which are from their 2017 album Ambitions. 
The act has also shared the same stage with Green Day, Hoobastank, Linkin Park, PVRIS, All Time Low and 5 Seconds of Summer to name a few. 
Last year, the band played alongside Ed Sheeran for the Asian leg of Sheeran's Divide World Tour before headlining their own 'Eye of the Storm' World Tour (US, European, Japan and Australian dates, respectively). Released in 2019, their ninth studio album Eye of the Storm, includes their singles 'Changes', 'Stand Out Fit In', and 'Wasted Nights'. 
Ticket details can be found here.
For more info regarding the announcement can be found here.
Have something to add? Tell us!