(4 / 5)
From her humble beginning as lead vocalist of teen group PopLyfe and going at it alone after the band finished fourth on the sixth season of America's Got Talent, Kehlani definitely has come a long way.
Hailing from Oakland, California, the two-time Grammy Award-nominated R&B singer became an inspiration to many having overcome life's struggles left and right, living on the streets and battling depression and suicidal thoughts. Instead of letting darkness consume her, she turned it into a wowing, positive debut album SweetSexySavage.
Kehlani has been tapped for numerous high-profile collaborations, including Cardi B's "Ring", Calvin Harris's "Faking It", Zayn's "wRoNg" and Charlie Puth's "Done For Me". When she wasn't headlining her own sold-out shows, Kehlani kept traveling with the likes of Demi Lovato and Halsey.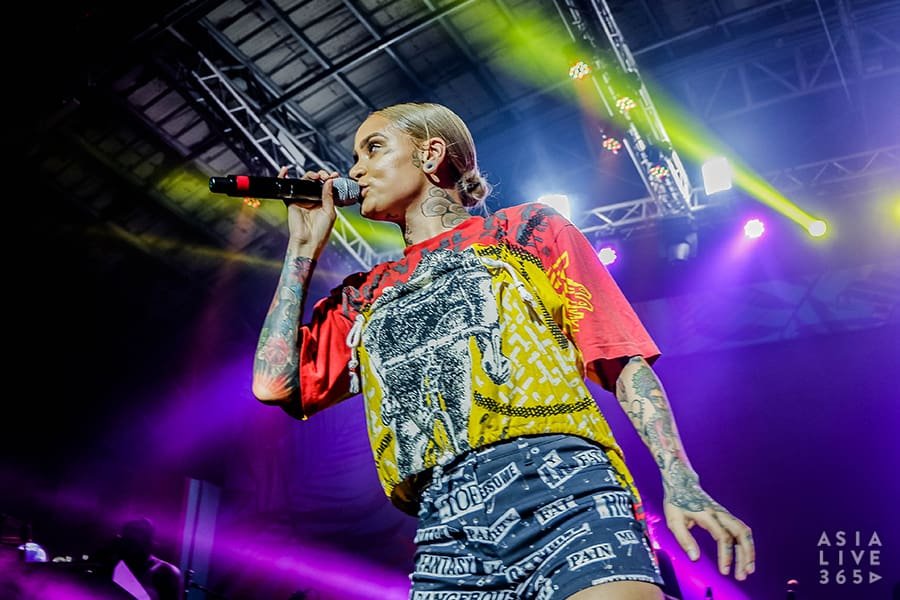 It goes without saying that Kehlani has attracted a solid following here in the Philippines. And thanks to MyMusicTaste, the 23-year-old artist made her way to them for the first time on Friday, May 25 at The Island, BGC along with her DJ Noodles and drummer Ray "Quasi" Nelson. The full-house show found the perfect front act in Manila's very one soulful songstress Jess Connelly.
It a was humid night and despite the venue looking already packed, people were still flocking in. I have to give props to the organisers because they turned all the electric fans onstage to face all the eager fans and continuously handed out several boxes of mineral water. It was one hot night, literally and figuratively.
While waiting for the star of the night, part-Filipina DJ Micah "Noodles" Mahinay heated up the stage with her hip-hop hits-packed set. A number of fans, myself included, spotted Kehlani at the side of the stage dancing to her mixes and cheering for her.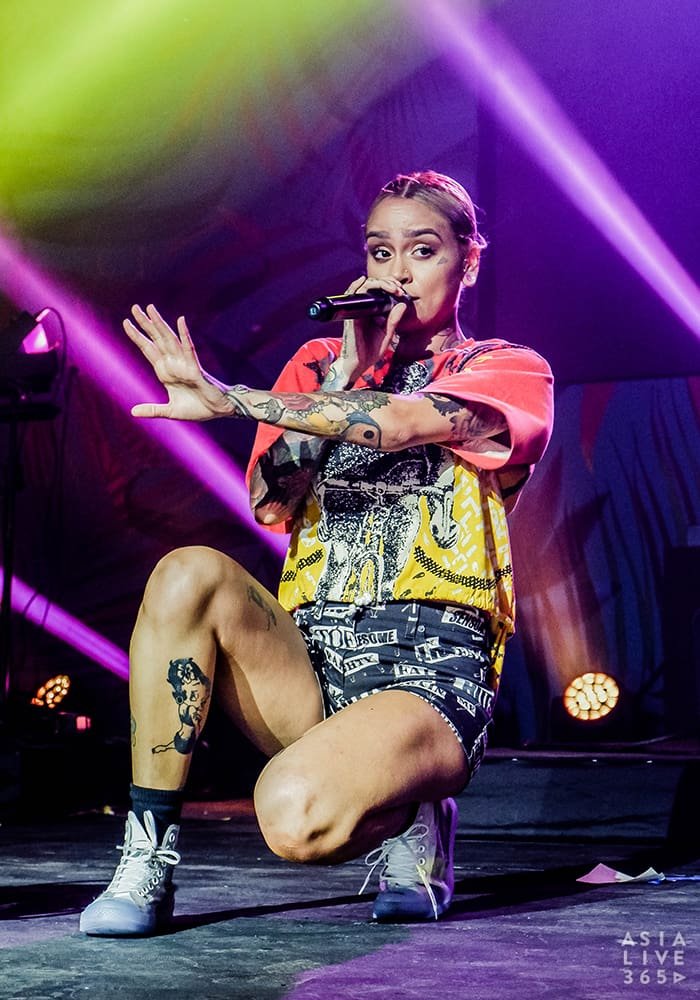 Kehlani made her official entrance and kicked off with "I Wanna Be" off her full-length album. It's followed by hits after hits like "Undercover", "The Way", "You Should Be Here" and "Gangsta", the 2016 single featured on DC's Suicide Squad soundtrack. My personal highlight was perhaps when she sang a cover of Tamia's "So Into You".
The show was nothing like what I've experienced before. Everyone present witnessed how much the young singer values audience interaction. As she belted out her tunes, Kehlani would often go to the barricade to shake hands, give out bottled water and collect fan arts and whatnots from her impassioned supporters.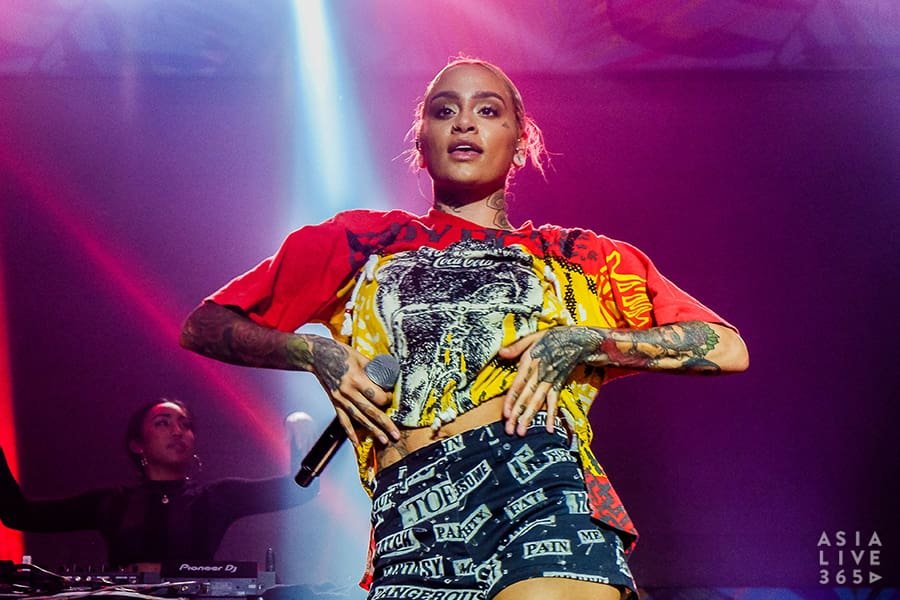 Kehlani recently came out as queer over Twitter and here she had something to say about sexuality and fluidity: "Whatever you do, no matter where you go, whatever it is you believe in, you have to rep that shit louder," she proclaimed. "When someone asks what you stand for, you say that shit in your heart, with your chest, okay? You stick up for people who cannot stick up for themselves."
I can't commend her enough for being confident and vocal about this. The sweet in the singer's SweetSexySavage-ness may just reign over the other two qualities; it isn't just about her dulcet vocal prowess and the endearing words she sings about the object of her affection, but the love and care she shows for her fanbase, especially those within the LGBTQ community.
The show came to a close with the turn-of-the-millennium R&B-flavoured "Distraction" and the upbeat "CRZY", with DJ Noodles joining Kehlani on stage, dancing and showering the audience with mineral water, which was willingly received. It must have felt like over 35 degrees at that point thanks to more collective dancing, but we didn't mind and sang our hearts out right till the end.
For more coverage and reviews from AsiaLive365, click here.
Have something to add? Tell us!