The Texas band announced their stops in Asia which includes Singapore, Thailand and China.
Based in Austin, TX, Summer Salt blends vibrant yet breezy vocal harmony and colourful elements of 1960s pop, Bossa Nova and jazz.
The group was originally formed around the talents of Matthew Terry (vocalist/guitarist) and Eugene Chung (drummer) during their senior year of high school.
Before moving to Austin, Matt and Eugene enjoyed playing intimate shows at small coffee shops, friends living rooms, and local venues around the Dallas and Denton area where they began to work on and craft the musical nature of what is now Summer Salt.
The infectiously melodic ensemble has cultivated a loyal following with their endless summer, ocean dream music that can be heard in influences such as the Lovin' Spoonful, Donovan, Frankie Valli, the lovely Lady Day or other musical genres of 1960's Rocksteady or African Highlife. Moving forward, with the anticipation of their forthcoming release Honeyweed, Summer Salt maintains phonetic components of Brazilian tropicalia and 60's folk pop while drawing inspiration from seasoned topics of loss and renewal.
Their latest EP Honeyweed, released on July 12, 2019 includes hits like 'Magic Boy', 'Honeyweed' and 'Full Catastrophe', while their most popular song 'Sweet To Me' from their 'Driving To Hawaii' EP has had 1.1 million views on Youtube.
Catch the band on November 15 in Singapore, and November 17 in Bangkok as they bring us lush tunes and colourful vibes to our ears.
*The Singapore stop will be brought in by Symmetry Entertainment, while the Bangkok stop is part of the Maho Rasop Festival.
Tickets to all their shows in Asia available at summersalt.band/tour
 For more information, visit Summer Salt.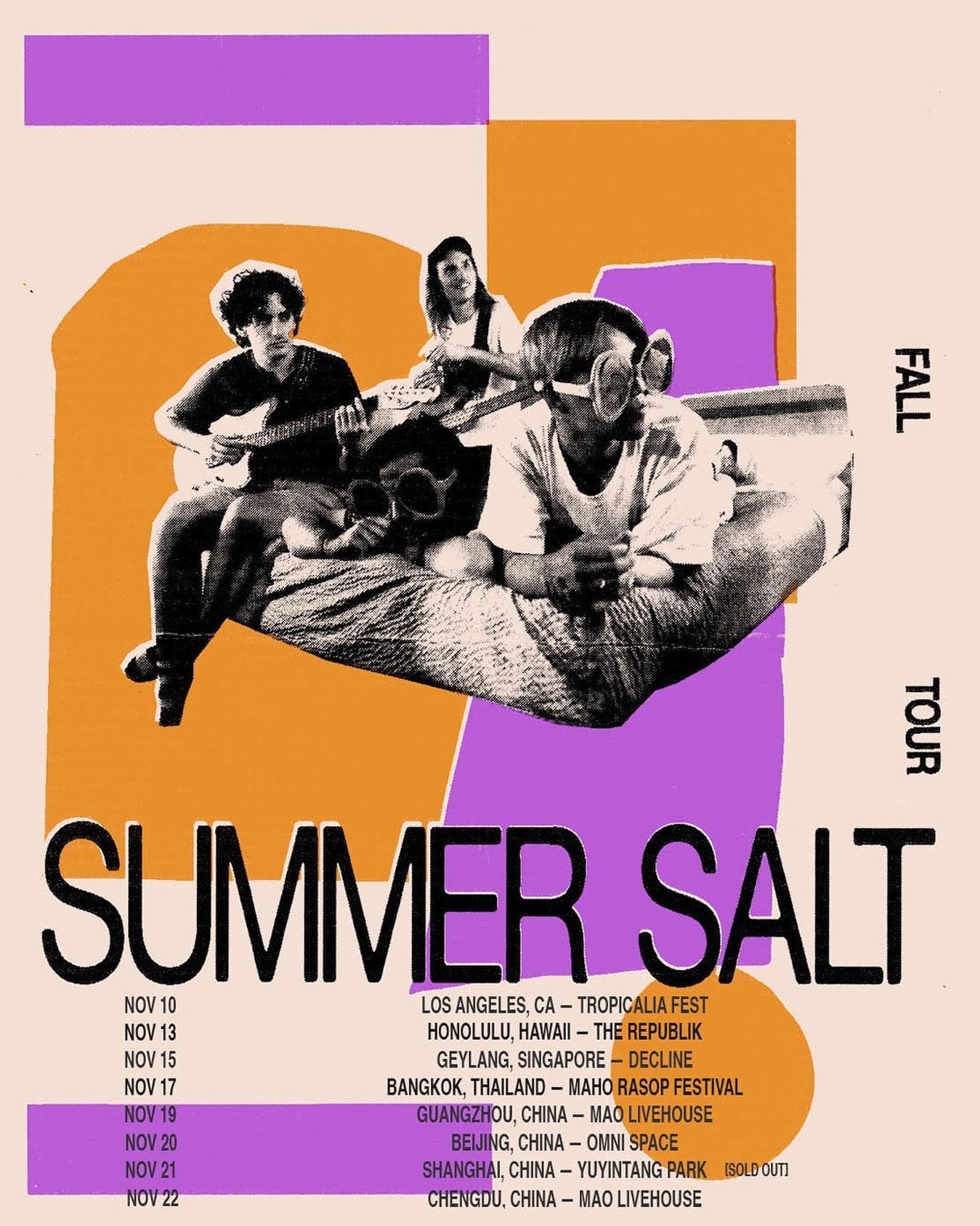 Have something to add? Tell us!