(5 / 5)
25-year-old Korean-American, Yaeji blends in disco, house, funk and quiet melody to create a captivating sound at Glow Fish, Bangkok.
First time concert-goer Yaeji finally made her way to Bangkok in her 'Grand-Ma' style (as that is how she would describe it) with the support of

Mae Happy Air

and

Wanton Witch

warming up the crowd respectively.
DJ and producer Yaeji began her set with the song 'Feel it out' which has over 1 million views on YouTube. Thai fans witnessed Yaeji's free-spirited and laid-back dance moves while switching back and forth between DJing and singing on stage. The engagement between her and the fans seemed effortless, as Yaeji performance fuelled our energies like never before.
She continued with 'New York 93 / Baba Stillz Rmx' where she tastefully blends in soul and funk with a touch of disco. Perhaps the reason why Yaeji has touched so many Bangkoknians heart was due to the fact that she was able to deliver a creative vision that merged both West and East influences together.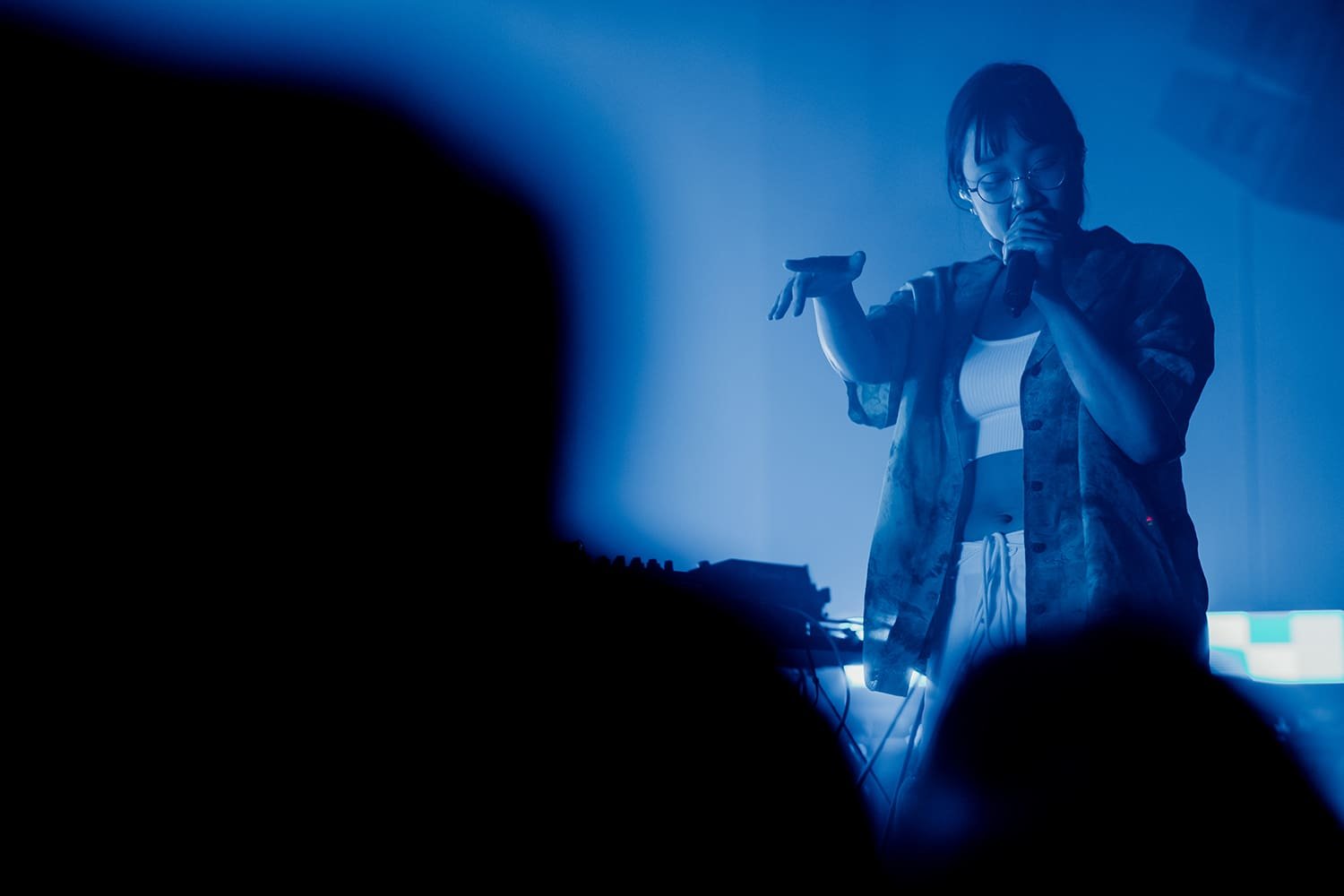 A remix of Drake's original song 'Passionfruit' with over 2 million views on YouTube followed, before the song that literally made Bangkok rain on the night – no pun intended. The crowd screamed along to the very famous 'Raingurl' and hung on to every word. Thank you to one of the most prodigious techno, house, and a touch of Korean experience brought to you by
HAVE YOU HEARD?
Have something to add? Tell us!