(4 / 5)
The Boy band returns to Bangkok with Queen classics for the Twenty Tour at Muang Thong Thani.
The seven long years of waiting was finally over, as Thai fans were ecstatic to welcome Westlife back to Muang Thong Thani on Wednesday 24th July 2019.
They came back kicking off fast with their recent release that has over 22 million views on YouTube – 'Hello My Love' written by

Ed Sheeran,

sparked the crowds immediately off their seats. Needless to say, the rainbow confetti fireworks visuals were also part of what made the opening an exceeding quality.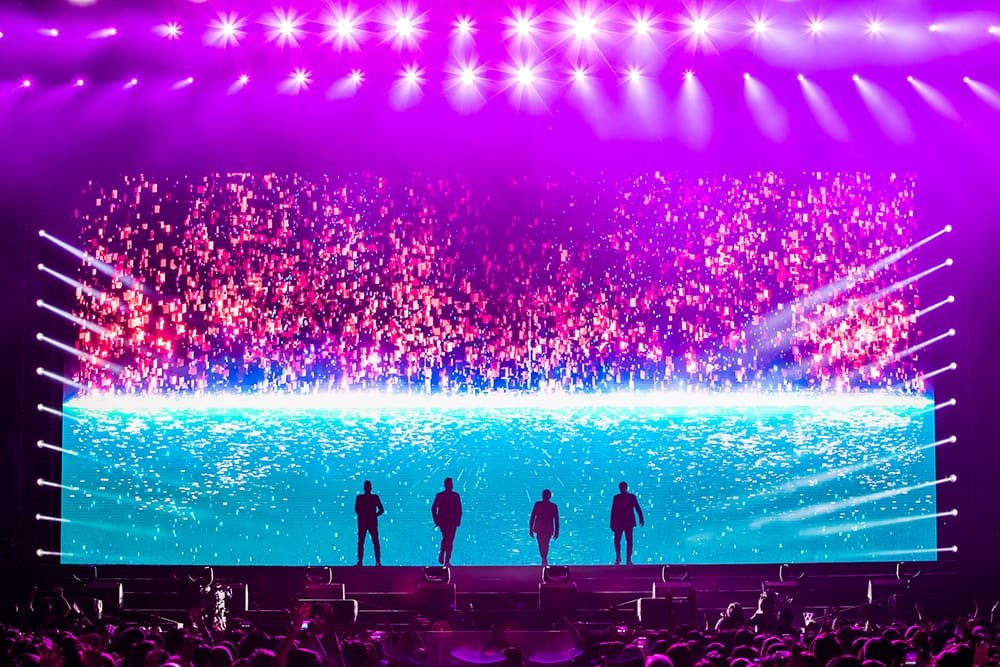 Followed by a few satisfying hits from the 90s such as 'Swear It Again', 'What about now', 'My love', 'Uptown girl', and 'U raise me up'. These guys sounded better than in their music videos, radio, you name it!
An unexpected surprise with a few of the Queen's classic that could have definitely been shorter – fans however managed to sing along to every song.
'We Will Rock You' were ofcourse everyone's favourite.
The band also dropped in a few short acoustic versions including 'I have a dream', 'Unbreakable', 'Fool again', and 'Queen of my heart'. We thought was a great way to shift the crowd to sing along!
The overall band's vocals were on point – we were particularly impressed with Mark Feehily's falsetto throughout the show. Its been proven that the chemistry between Shane Filan, Nick Byrne, Kian Egan and Mark Feehily is still there and fans were certainly impressed by most of it.
Thanks to

Live Nation BEC-Tero

and
Unusual Entertainment

for another unforgettable experience.
Have something to add? Tell us!