The Grammy-nominated DJ duo prepares to premiere their next single, out May 21, with a Mexico Sundowner set tomorrow.
Members Nic Chagall and Stephen 'Bossi' Bossems are preparing to drop their latest single from their hotly-anticipated forthcoming album MOSAIIK with a livestream tomorrow.
After a massively successful live performance at ASOT Mexico 900 in 2019, the duo will be flying back to the country, this time to the central highlands of the city of San Miguel De Allende. The city is a UNESCO World Heritage site and was voted by Condé Nast Traveller's Best Small City In The World in 2020.
They will be premiering their second MOSAIIK single, 'Feel It', from the rooftops of the city's Selina venue. The online event will go live from 6pm CET / 12pm EST / 9am PST via YouTube, Facebook, Twitch (all accessible here).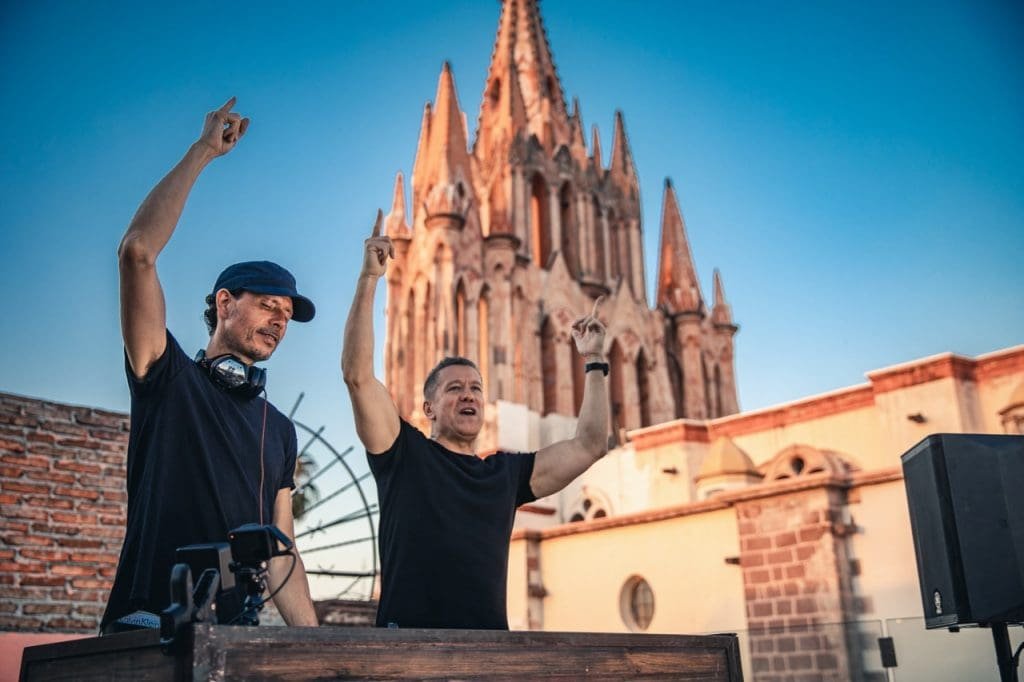 Viewers will be in awe of the Baroque architecture backdrop including the city's historic cathedral as Cosmic Gate delivers the latest tunes in dance music including their new track, 'Feel It' – an epic stadium anthem with sub-bass boom, clock-tick percussion-tension & true grit synths".
'Feel It' follows first single and mood-opener 'Blame'. The full album will be released two days after the livestream on May 21, 2021.
Cosmic Gate's Mexico Sundowner Set
Date: Wednesday, 19th May 2021
Time: 6PM CET / 12PM EST / 9AM PST
Via: Youtube, Facebook & Twitch
Also read: Cosmic Gate's 'In Concert: The Classics' livestream takes viewers back in time with nostalgia-driven set
Cosmic Gate are at all-time high when it comes to livestreams. Last month, the pair hosted the Miami Open Skies livestream on which has gained a million views on YouTube.
Additionally, their 'Best of 2020' set at the end of last year became their most watched livestream on the video-sharing site with over two million views.
Their livestream performance tomorrow will see them return to Mexico after their set at ASOT Mexico 900 in 2019 – in what is considered one of their greatest shows.
Have something to add? Tell us!