The Vamps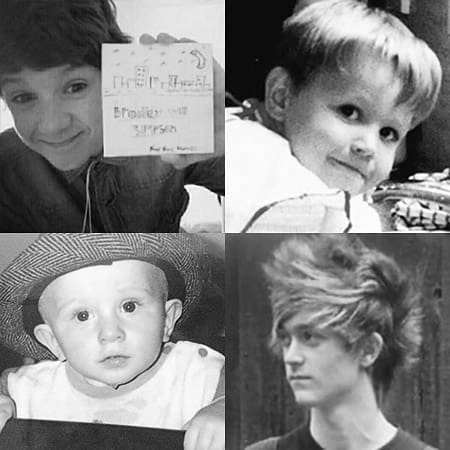 Members:
Bradley Simpson (lead vocals and rhythm guitar), born on July 25, 1995 in Sutton Coldfield, West Midlands, England.
James Daniel McVey (vocals and guitar), born on April 30, 1994 in Bournemouth, Dorset, England.
Tristan Evans (vocals and drums), born on August 15, 1994 in Exeter, Devon, England.
Connor Ball (vocals and bass guitar), born on March 15, 1996 in Aberdeen, Scotland.
Records sold: 308,000+ in the UK
Discography:
Can We Dance EP (2013)
Last Night EP (2014)
Meet the Vamps (2014)
Somebody To You EP (2014)
Wake Up EP (2015)
The Christmas EP (2015)
Wake Up (2015)
Tours:
Meet the Vamps Tour (2014)
The Vamps Asia-Pacific 2015 Tour (2015)
The Vamps 2015 UK Arena Tour (2015)
The Vamps North American Tour (2015)
The Vamps HomeTown Tour (2015-2016)
As opening act
McFly's Memory Lane Tour (2013)
Selena Gomez's Stars Dance Tour (UK, September 2013)
Taylor Swift's Red Tour (London, February 2014)
R5's Louder World Tour (Birmingham, March 2014)
The Wanted's Word of Mouth Tour (UK and Ireland, March-April 2014)
Austin Mahone Tour (North America, July-August 2014)
Notable accolades:
The Hot Hits Awards – Favourite New Artist, Best Group (2013)
BBC Radio 1 Teens Awards – Best British Group and Single (2014)
Melty Future Awards – Prix Special International and UK Favourite Breakthrough – (2014)
Nickelodeon UK Kids' Choice Awards – UK Fave Breakthrough (2014)
Scottish Awards – Scottish Fashion Icon of the Year (2015)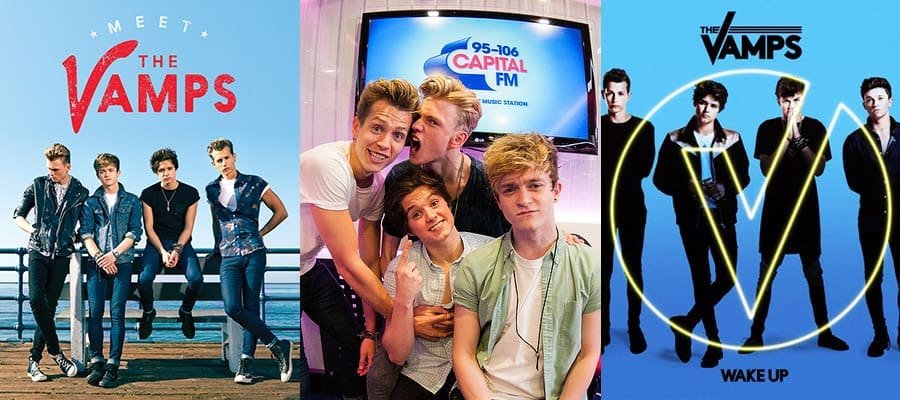 What You Need To Know:
Social media brought them together! In 2011, James was the only one who was signed with a music label (with a solo EP on iTunes). He wanted to form a band so he began his search for bandmates on the Internet. He met up with Bradley after discovering the future lead singer's YouTube channel. In early 2012, the two met Tristan on Facebook and then were joined by Connor who had already been friends with Tristan.
James and Brad came up with the band's name, The Vamps, while writing. They say it means "chuckin' a lot of ideas together."
In mid 2012, the started a YouTube channel as a band and uploaded a cover of One Direction's "Live While We're Young". They gained a huge number of subscribers and supporters in a matter of weeks. By November that year, they signed as The Vamps with Mercury Records.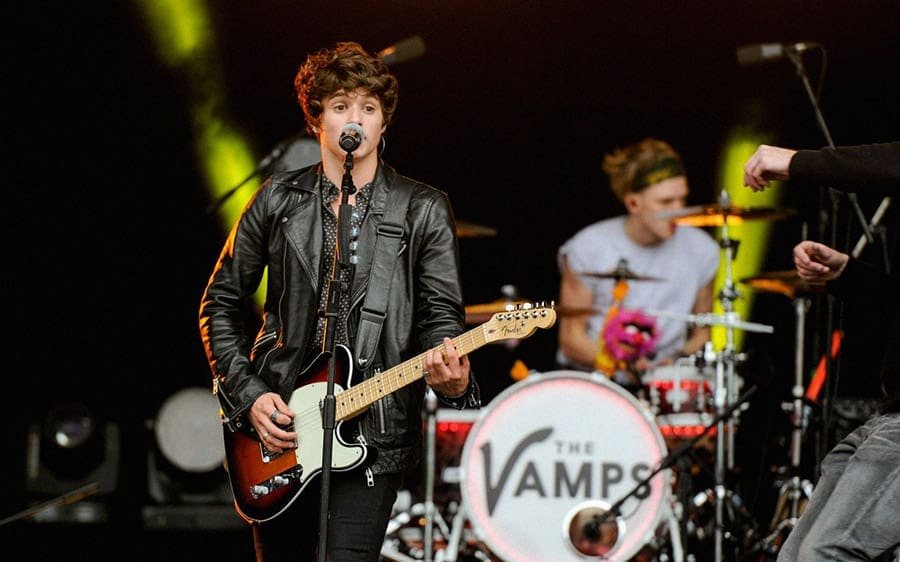 James credits his "girl" as a big supporter of his music career. She's in fact his cat Fizgig, who even has her own Twitter account.
Their first original single "Wild Heart" got 46,000 views in just two days. When they released the music video for their first single "Can We Dance" it got 1 million views in two weeks.
They've opened for many artists both in and out of the UK. When they finally got to have their very first headlining shows in America, they sold out within ten minutes!
The band were asked to record their rendition of "Kung Fu Fighting" to be featured as the soundtrack of Kung Fu Panda 3 (in cinema this March 11). Undoubtedly, they're over the moon that their version of this iconic song will be heard all around the world."Shooting the video was so much fun," they add. "We can't wait for everyone to see it."
AL365 staff track picks:
"Last Night"
"MMM Bop" (Hanson Cover)
Have something to add? Tell us!