Death Cab For Cutie
Current Members:
Benjamin Gibbard – lead vocals, guitars, piano, drums (1997-present)
Nick Harmer – bass, backing vocals, keyboards (1997-present)
Jason McGerr – drums, percussion (2003-present)
Touring Members:
Dave Depper – guitars, keyboards, backing vocals (2015-present)
Zac Rae – keyboards, guitar (2015-present)
Past Members:
Chris Walla – guitars, piano, keyboards, backing vocals (1997–2014)
Michael Schorr – drums, percussion (2000–2003)
Nathan Good – drums, percussion (1997–1999)
Records sold: 3.4 million+ in the U.S.
Discography:
Something About Airplanes (1998)
We Have the Facts and We're Voting Yes (2000)
The Photo Album (2001)
Transatlanticism (2003)
Plans (2005)
Narrow Stairs (2008)
Codes and Keys (2011)
Kintsugi (2015)
Tours: Headlining tours (2000-present)
Notable accolades:
Larry Award (Breakthough Artist of the Year for "Plans" in 2003)
PLUG Independent Music Award (Live Act of the Year for "Title & Registration" 2005)
Grammy Award Nominations (2006, 2007, 2009, 2010, 2012, 2016)
MTV Video Music Award (2008)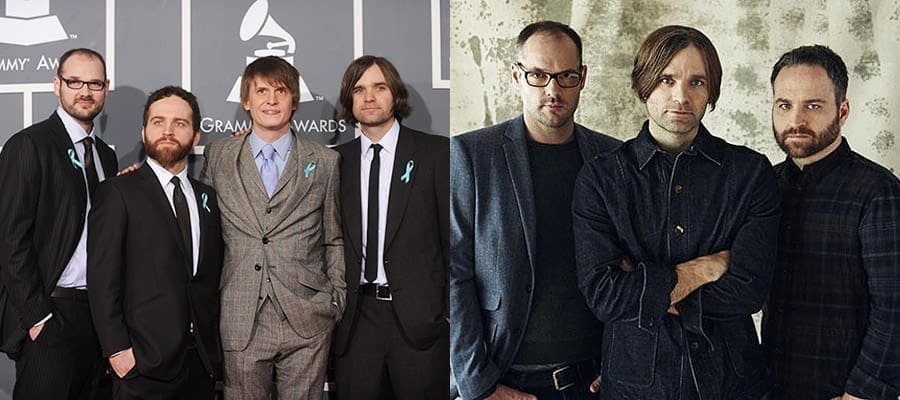 What You Need To Know:
Death Cab For Cutie was initially frontman Ben Gibbard's solo project. After his cassette demo of You Can Play These Songs with Cords had received positive reception from record labels, he decided to expand the project and form a full band. Joined by Nick Harmer, Nathan Good and Chris Walla, the band was officially formed in 1997 at Western Washing University, Washington.
The name of the band was taken from the title of a song by British band Bonzo Dog Doo-Dah. According to Gibbard, when he saw the band's appearance in The Beatles' film Magical Mystery Tour, he loved the name and wanted to use it right away. "There were no alternate names, no nothing," he told Buzzfeed.
Anyone who knows pop culture knows  that the character Seth Cohen from a popular WB television series The O.C. (2003-2007) is a huge fan of Death Cab For Cutie. The reference to the band as well as their music are featured on the show several times before eventually Death Cab themselves appeared in season 2.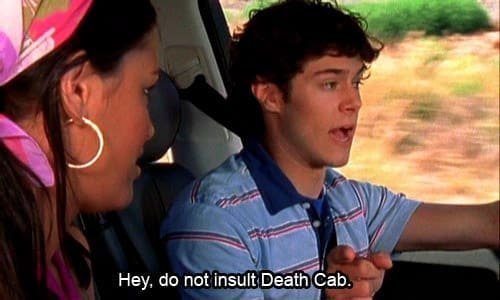 Their fifth album Plans went gold in 2006 after staying on the charts for 47 consecutive weeks. It was also certified platinum by the RIAA by May 2008.
Narrow Stair (2008) was their first record to reach no. 1 on the Billboard 200 chart. According to the band, it's also the most depressing album, lyrics-wise.
The band is a real supporter of Planned Parenthood and PETA. Ben Gibbard and Chris Walla are often referred to as "the PETA guys". They also maintained healthy vegetarian diet even when they hit the road.
Death Cab wrote a soundtrack for The Twilight Saga: New Moon (2009) called "Meet Me on the Equinox".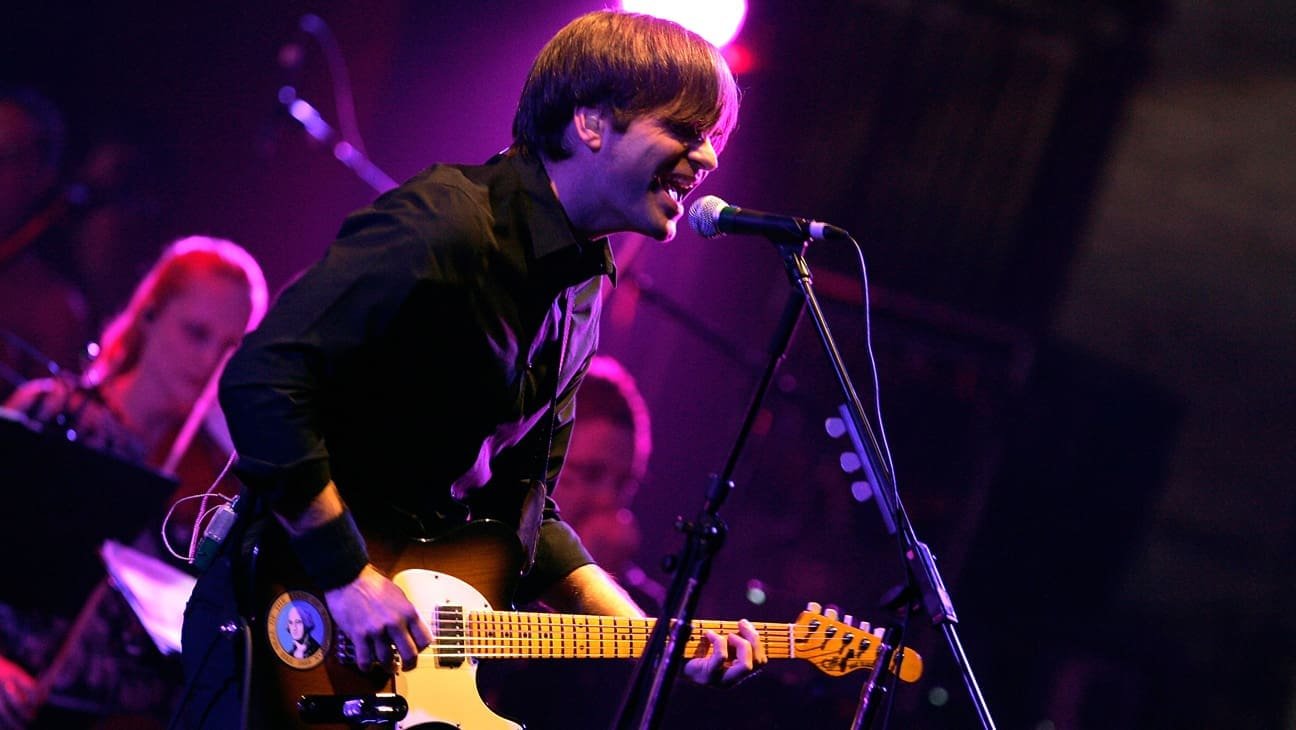 Chris Walla left the band before Kintsugi was released in 2015 but not before he'd completed recording the album with the rest of the band. Drummer Jason McGerr said, "[Chris] played on everything and has been involved all the way through, even in the mixing. Even though he's played his last show with us, he's still been involved in everything involving this record."
AL365 Staff's track picks:
"I Will Follow You Into The Dark"
"The Sound of Settling"
Have something to add? Tell us!