DJ Harvey is making his way back to Potato Head, Bali for a new weekender in town.
The dance and London club scene legend will be headlining at the launch party of VICE Indonesia, the Southeast Asian edition of news and culture publication VICE, on Saturday, July 1 at Potato Head Beach Club.
See also: Alesso rounds off UNITE with Tomorrowland 2017 Asia lineup
DJ Harvey will be joined by local acts Dea, Island of the Gods, and Zatua, before party is taken over by Sunday headliner Trevor Jackson, Senyawa, Pleasure and Seabass, Potato Head Beach Club's own resident DJ.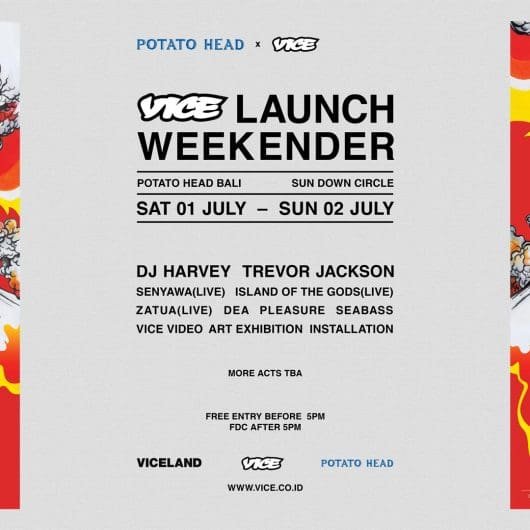 Beside exciting DJ sets and live music, VICE x Potato Head Beach Club Bali presents VICE Launch Weekender will feature an art show and video exhibition of some of VICE's best work all weekend long. Entry is free if you arrive before 5pm.
See also: Manse, Conro, Newson: an interview with Revealed Recordings alums
DJ Harvey, or Harvey Bassett, is a British DJ who is the pioneer of the American disco and garage sound in the UK. He's best known for throwing a weekly club night, Moist, at London's The Gardening Club and as Ministry Of Sound's first artist in residence in the 90's as well as his all-nighter sessions that went on until 10am.
Have something to add? Tell us!