(4.5 / 5)
We were "lulled" – banging our heads, swaying, moshing and screaming out to lyrics and music that gave us life that night.
It was a seemingly quiet Thursday evening at Anaki Records in Singapore…until the British lads from Delta Sleep appeared on stage and blessed us with a riveting set that was both cataclysmic yet textural emotive.
Prior to that, opening acts Forests and hauste brought the house down in different ways, with Forests inducing some brilliant moshing atmosphere among the audience, mostly at stage right, and hauste giving us vibes and textures sans words that was both edgy and "classical".
Playing a range of songs from their three albums, 'Management', 'Ghost City' and 'Twin Galaxies', Delta Sleep then brought with them an energy that was just so good, you could almost feel it reverberating off their skins.
Or perhaps it was just the temperature in the room that night
The Math rock band from Brighton who consist of members Devin Yuceil, Glen Hodgson, Dave Jackson and Blake Mostyn gave us life with their music.
Tracks sounded more wild, edgy and vibrant than usual, with wild riffs and even wilder riffs of energy.
Highlights included 'Lake Sprinkle Sprankle' and 'Uncle Ivan' which had Hodgson coming further down to play in front of the crowd, in his waves of unbroken and untamed energy.
In fact, at one point during the band's performance, Hodgson even came down to mosh with the crowd – kicking his leg up, riffing together, guitar and all!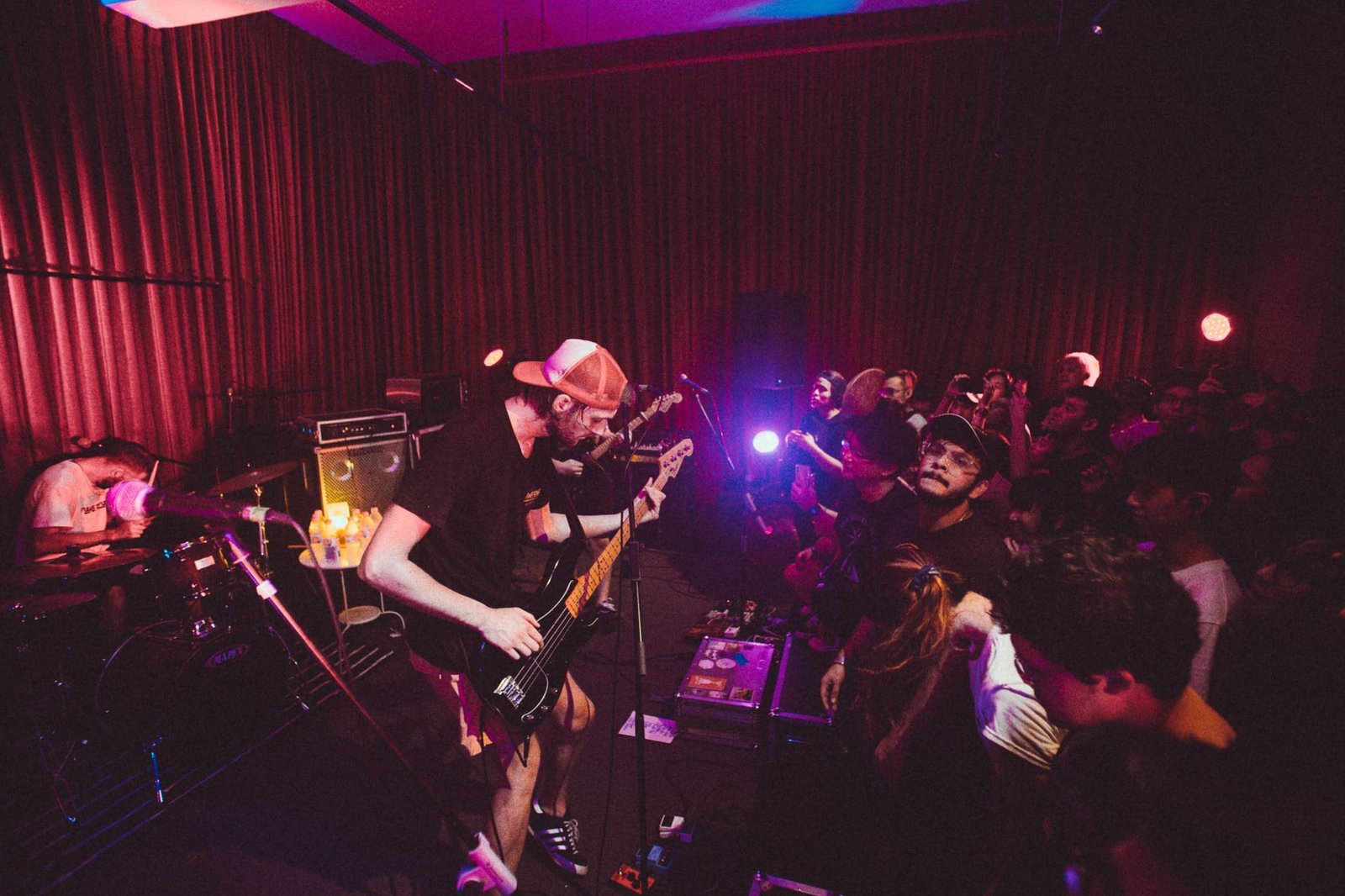 It was wild!
Perhaps what mostly warmed my heart about the chill and amicable nature of the guys was that albeit all that "wildness" during their set, the boys even offered their bottles of water to the crowd, of which they had some extra left on stage.
"Hydrate!" they said, before encouraging the crowd to have fun but to also remember to pick up anyone who fell.
"If you see someone fall, pick them up!"
Indeed, it was always this special camaraderie in a rock (alternative rock, metal, hardcore or otherwise) gig that I love. Perhaps even more than the standard pop gigs.
The charismatic band, who thanked us many times and expressed their adoration for Singapore including trying the "infamous" durian and visiting Haw Par Villa, also gave us songs that were texturally emotive.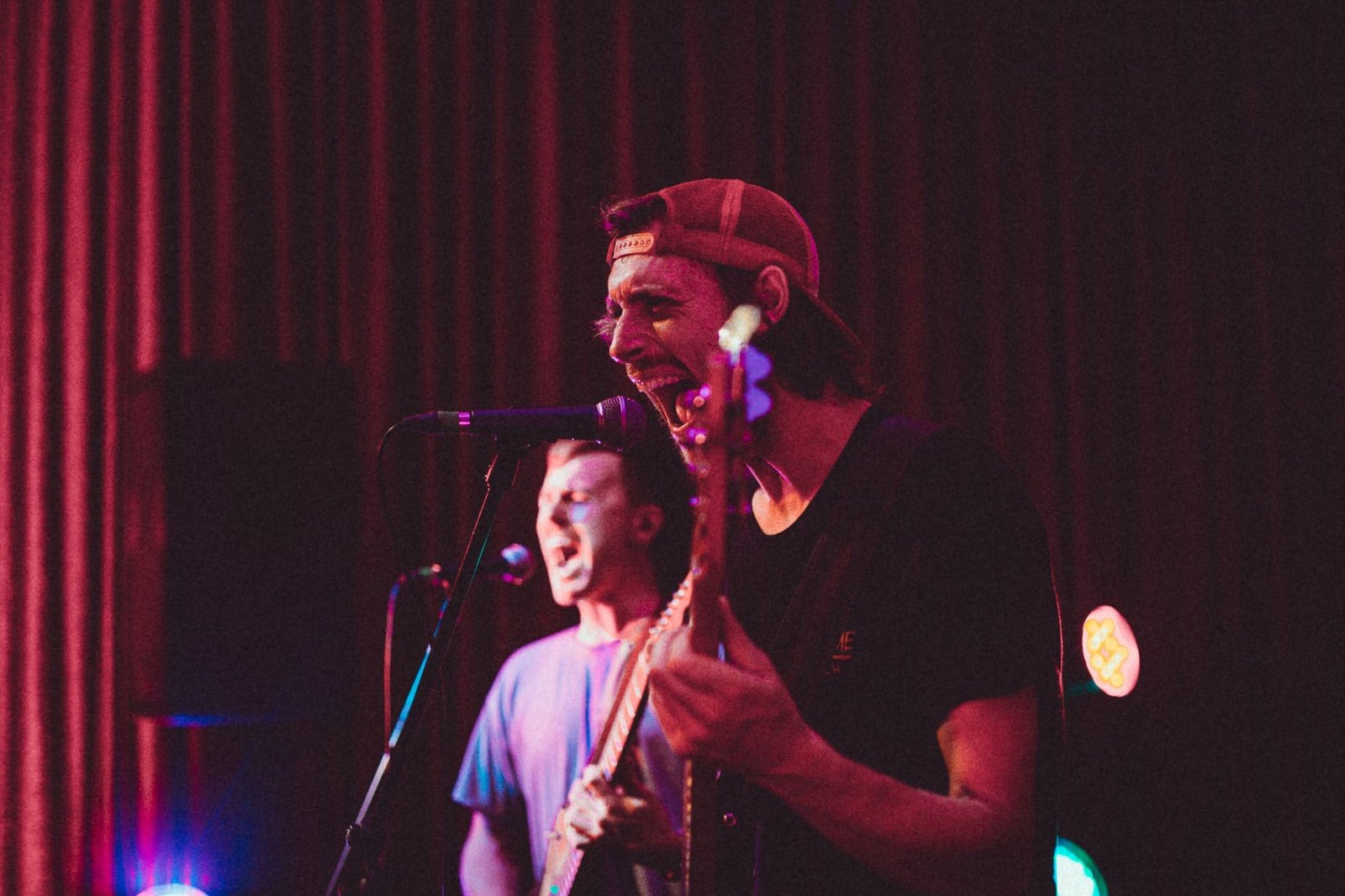 Songs like 'Sans Soleil' and 'Sultans of Ping' – both of which felt like a dream that you never want to wake from as you let the music course through you – both in texts and textures.
As I am lulled (once again) by their encore…these lyrics come forth in my subconscious…
"Soft sound so soothing… Something that sits so deep in the back of your head while you're asleep."
Delta Sleep – an absolute must watch gig, just for their energy and the textures that formed the basis of everything they played that night.
It was absolutely mental – and so good! 
Setlist: 
El Pastor
After Dark
In The Air
Lake Sprinkle Sprankle
Single File
Uncle Ivan
Camp Adventure
Sans Soleil
Sofa Boy
Constant Dreamer
Spy Turtles
Spy Dolphin
Sultans of Ping
Strongthany
Have something to add? Tell us!