From sold-out stadiums to virtual music festivals and award shows and Tiny Desk concerts — global superstars BTS continues to prove that they were born to perform. 
Just this Monday, September 21, at 10PM (KST), the septet, accompanied by a live band, played on NPR Music's Tiny Desk Home Concert series. NPR said that this specific performance was years in the making and that 'it took a global pandemic — and the launch of Tiny Desk (home) concerts back in March — to make something happen.' The not-so-mini-concert was filmed at 'Vinyl & Plastic' by Hyundai card, a record shop, in Itaewon, Seoul. 
No better way to open up the show with their chart topping disco-pop hit 'Dynamite' which was made to "share (the) great energy to everyone around the world", as J-hope said.
V added that it was their "first time performing Dynamite with a live band" as he thanked the band for joining them.
Jin expressed the group's sentiment by saying that "We love watching Tiny Desk performances and we are very very very honored and excited (to perform)." 
They followed up with their 2016 track 'Save Me', which came as somewhat a surprise for their fans, ARMY. Jimin said "It's been a while since we last sang 'Save Me'", to which the rest agreed.
"This live band version is very unique. How did you guys like it?", asked Suga. The members responded that they enjoyed it as they had a short run down the memory lane when they were touring with the live band — hoping that they could perform it again in front of a live audience.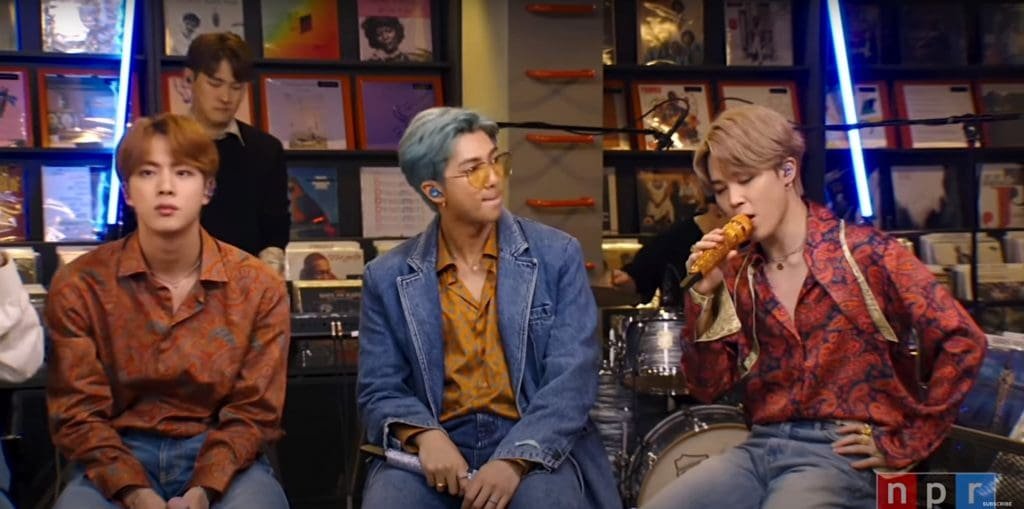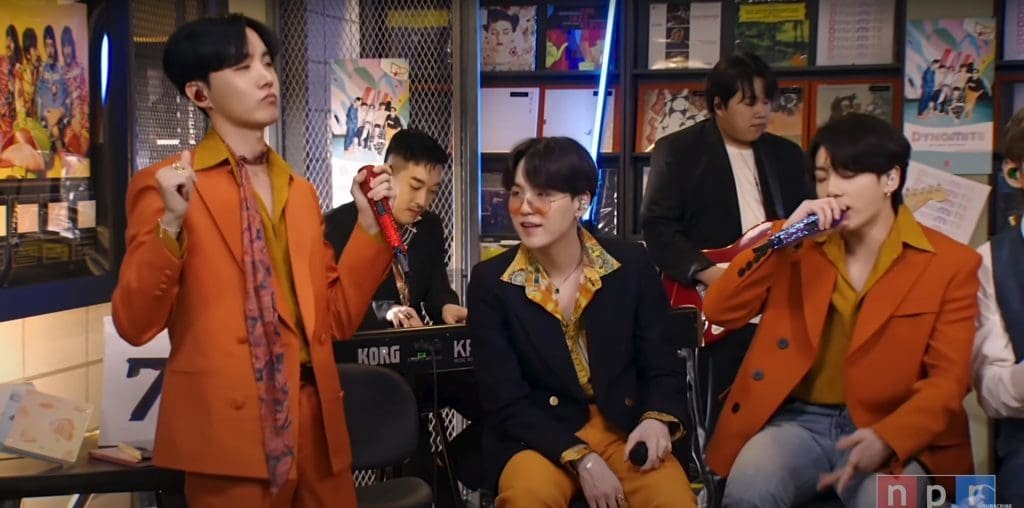 Jungkook introduced their last song 'Spring Day' by saying "I believe such a difficult time like now, we all are wishing for spring day to come".
"It's been the roughest summer ever but we know that the spring will come", RM's words fill the song's instrumental, adding a deeper meaning to Spring Day. The song, dubbed as "queen" by their fans, has never left the Top100 Melon Charts for 188 weeks since its release in 2017.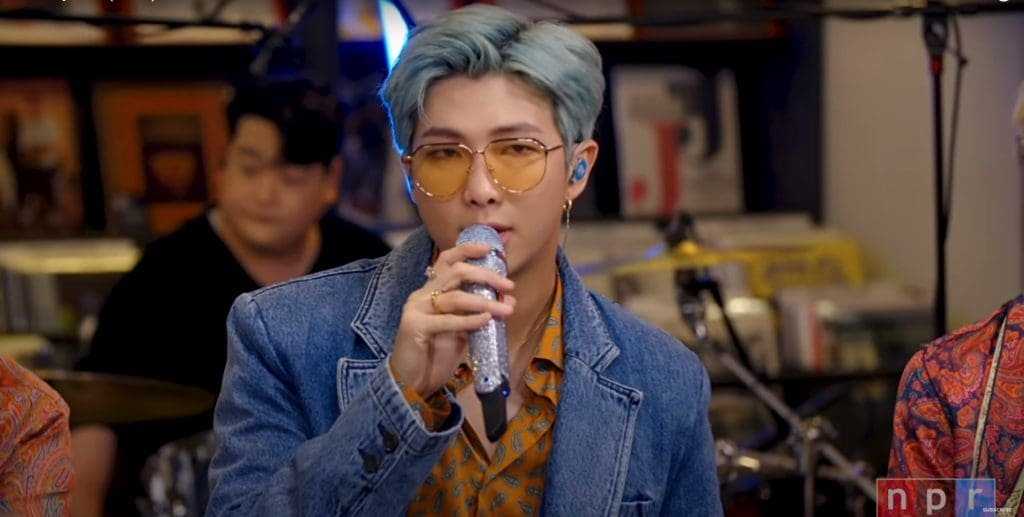 The 14-minute video already broke the record for most YouTube views for the said series on its first day surpassing 1 million views in just 25 minutes of premiere. Over a month ago, BTS also broke the platform's biggest premiere with over 3 million concurrent viewers, and the most viewed video in just 24 hours with 101.1 million views. 
NPR Music's Tiny Desk Concert, like the name suggests, is a series of live intimate concerts. The series formed in 2008 have featured other artists such as Billie Eilish, Adele, Coldplay, Alicia Keys, and Taylor Swift to name a few, and now have over 800 concerts. 
Performed by BTS (vocals: Jin, Jimin, V, Jungkook; rappers: RM, Suga, J-hope) Drums: Khan Keyboard: Docskim Bass: Kim Kiwook Guitar: Shyun 
Have something to add? Tell us!