NEW RELEASE: 'The Cross' features three producers from Flaremode, Casper Yu, and SCNDL.
Three producers across three different cities around the world are here with AsiaLive365 to share some insight on their recent release 'The Cross'. Read below for more insight.
ASL365: Three producers and from three different cities around the world. Tell us how long have you both each other and how did this collaboration start?
SCNDL: The collaboration started in Malaysia last year after the Chinese New Year, I sent Flaremode a drop idea through my inspiration with all the festivities going on at the time! And Flaremode immediately forwarded it to Casper to start the collaboration as he was in love with the melodies.
ASL365: Why the name "The Cross" who came up with the song name and did you have a fight over it?
Flaremode: Originally the song had another vocal, and it was titled "Lamborghini". Suddenly the Smash the House team suggested us to find some different vocals and have more options, so then Casper came up with this new amazing vocal and from there me and SCNDL knew the name had to be "The Cross"
ASL365: Can you explain to us what is role of each person in this song and who end up doing the mastering of the song?
Casper Yu: SCNDL made the melody and the drop, and Flaremode tried to make some changes in the 2nd drop, speeding up the BPM from 128 to 138 while I focus in adding the extra elements in the build-ups and of course the vocals 🙂
ASL365: How long did this song take to produce?
SCNDL: 3 months from when we finally received the vocals!
ASL365: How do you constantly push yourself to progress and upgrade your production/DJ sets?
Flaremode: I always try to learn new production techniques online, and for my live show I try to learn how to improve myself on stage. I watch the recordings of my live set to see what can I do better next time 🙂
SCNDL: For my production I constantly listen to other styles of music and I'm influenced by oriental music and my background. For my sets I'm always looking to DJ's who are not only in the mainstream, and listening to their sets to see any hidden gems I haven't heard or found for my sets!
Casper Yu: I am always traveling for my shows and making use of every trip to find new inspiration. In each new city, you can find me in local bars, watching local movies, research on YouTube to learn as much as possible and absorbing new energy and ideas, store it up and releasing all the knowledge on my next new song.
ASL365: Over the past 10 years, who are the 3 producer that have redefined the way DJ approach electronic music?
Casper Yu: Avicii、Hardwell、DJ Snake
SCNDL: Showtek, Dimitri Vegas & Like Mike, Deorro
Flaremode: Dimitri Vegas & Like Mike, The Chainsmokers and of course David Guetta.
ASL365: At the moment, Who do you think is the most underrated DJ ?
SCNDL: Hmm! There are so many talented Dj's emerging from everywhere around the world! It would be too long a list haha
ASL365: With this new single out, are three of you planning for more collaboration ?
Flaremode: We are working on something new but we can't share any information at this moment  🙂 stay tuned!
ASL365: What's the ultimate goal as a DJ?
Flaremode: For my music to be global and reach as many people I can with it.
ASL365: Right now, which cities is responsible for some of the best music you have heard for a long time ?
SCNDL: Australia and China are exciting me the most when it comes to new music! I love Melbourne & Shenzhen!
ASL365: Being a touring DJ is something that drains a lot of energy, how do you stay energies or avoid the burnout when touring?
Casper Yu: Gym session, I make an effort to hit the gym at least 5 times a weeks even when I am traveling, reducing all the alcohol intakes and try to sleep normally when not performing.
ASL365: Which set during your career has been your favourite so far?
Flaremode: Probably Unite With Tomorrowland, Malta and Ultra Music Festival in Croatia last summer 🙂
Listen to 'The Cross' – SCNDL, Flaremode, and Casper You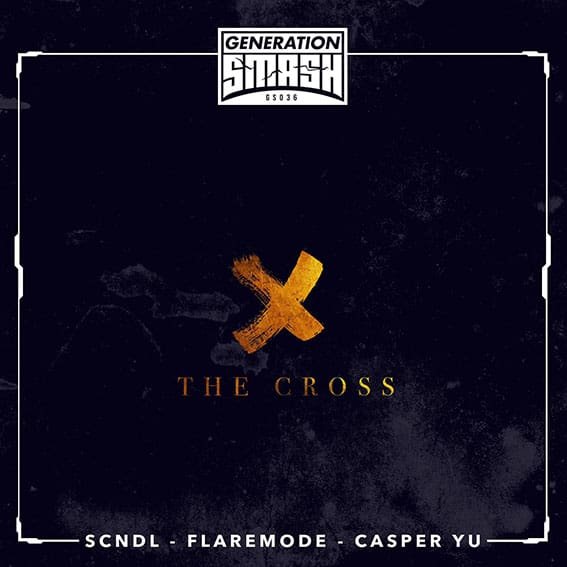 Have something to add? Tell us!