(4.5 / 5)
We danced the night away – everyone loved the Hermi sound that night, vibes and all!
Colourful vibes and trippy-like layers floated, danced and partied around us like fireflies on Friday night as Australian electronic hip hop duo Hermitude cranked up the atmosphere with an eclectic and dance-infused set that had everyone dancing and having the time of their lives.
Playing their DJ set at Kilo Lounge in Singapore, the crowd grooved and swayed, many with drinks (from gin and tonic to beer) in hand and bringing out some of their best (and wildest!) dance moves that one could see on the dance floor!
It was packed! And it was lit!
"Singapore! What's up???," said the charming duo as they addressed the happy crowd after a couple of tunes.
"We came all the way from Sydney, Australia. Thanks for coming guys! You guys are turning up early on a Friday night! I love that s***!"
"You guys have fun and dance!" And fun we did have!
As flashes of laser lights seemed to fulgurate the atmosphere like flashes of lighting, and intermittent bursts of mist-like smoke layered the air like layers of gases in the firmament, it was with untrammelled love and energy everyone in the room grooved and partied the night away.
The duo spun tune after tune which included many old favourites (and new ones!) for their hungry audience, at one point even dedicating a track to all the lovers in the crowd.
"We're spreading love and peace…" Grooves like 'Speak of The Devil' literally got the crowd…well…grooving even more! After all, the lyrics did include the line: "Dance, dance, dance!"
For me, 'Hyperparadise' was my favourite of the night! Syncopated beats and eclectic layers of sounds dressed the room throughout the night and there was never a lull in their set. It was colourfully tumultuous! But in an exciting and invigorating way!
With a new album out soon this autumn, and tunes like 'Everyday', 'Northern Lights' and 'OneFourThree' already released, it looks like we can expect more unbridled love from this talented duo.
They call their sound a "tasty hip-shaking locomotion of love", and that was certainly what we got of the Hermi sound that night, vibes and all!
Look out for them in their world tour!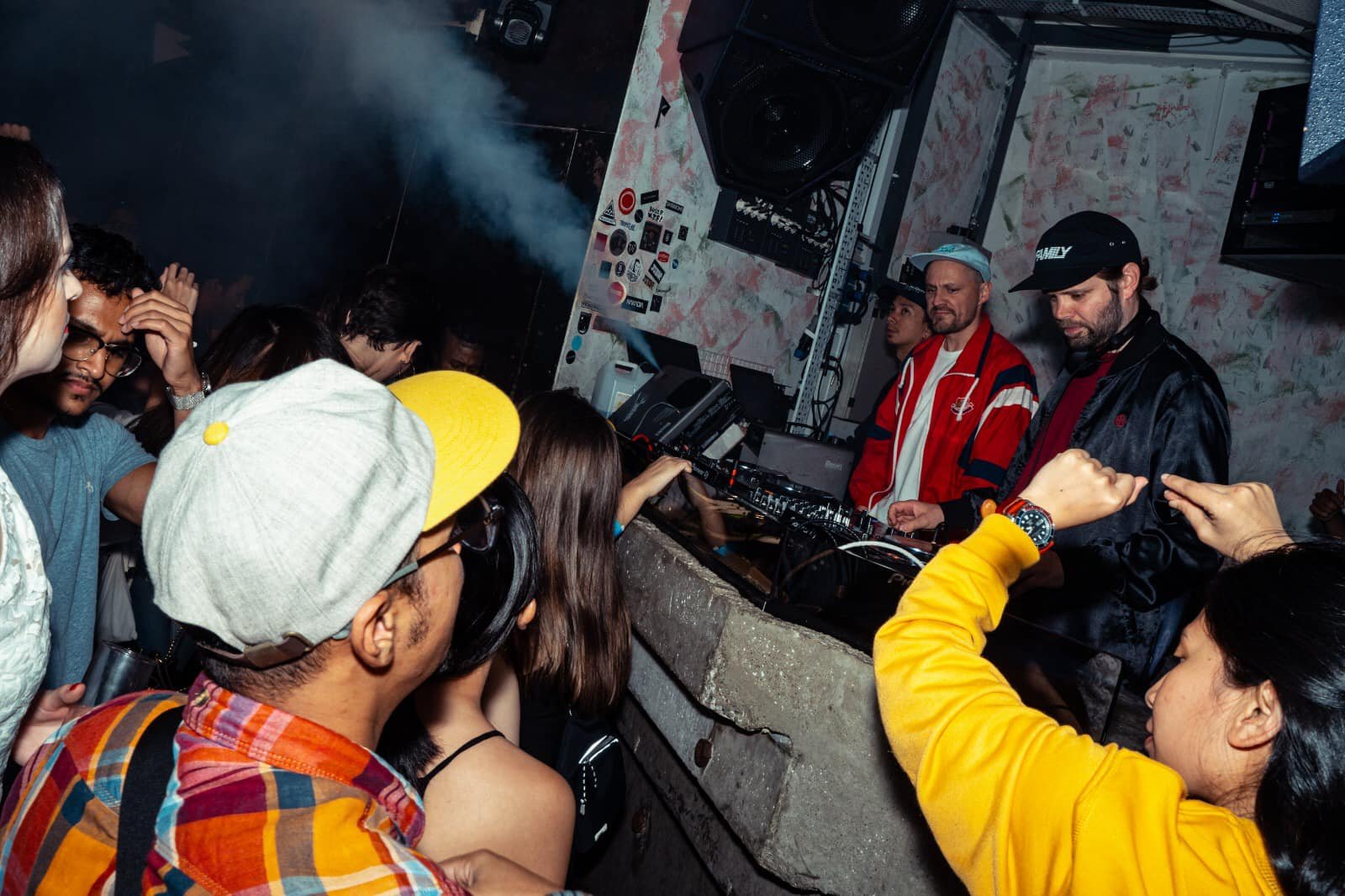 Have something to add? Tell us!