Karpos Live Mix 6: an intimate show featuring spellbinding music headed by London-based musician Jordan Rakei, along with Filipino musician Unique and Banna Harbera as the opening act.
It has been a year since Karpos Multimedia introduced Karpos Live mixes—a concert series that uplifts homegrown acts and presents international acts while giving the people a damn good time. Karpos Multimedia is a Manila-based events company behind several major concerts and of course, the annual Wanderland Music Festival in the Philippines.
I've been to many concerts and music festivals before but Karpos Live is not your usual music event—full sets in an intimate setting. This way, you get to enjoy and feel the music more, and while still having enough space to dance.
Each Karpos Live Mix features a combination of international and local musicians. Mix 6 was my first from this concert series, and I must say, it wouldn't be the last.
The night started with Banna Harbera and their soulful music, featuring the songs "We'll Be Fine", "Think I Know", "Intuition", "Sorrys & Goodbyes", and ended with "Always Clueless".
When it was time for Unique, the crowd went wild, especially when he started with an acoustic version of "Mundo", a song he used to sing with his former band, IV Of Spades.
Unique's set was a mix of melancholy, psychedelic, and rock—all of which the audience loved. Apart from "Mundo", "Midnight Sky", "We Know", "Paalala", "Goodnight Prayer", "OZONE (Itulak Ang Pinto)", "Bukod-Tangi", and "Lamang-Lupa",
Unique performed two new but untitled songs. He finally ended with an acoustic version of "Sino"–which was matched with a spotlight as warm as the voices of the crowd singing along to every word.
It was late and raining that Sunday night, yet there was still a significant number of people waiting for Jordan Rakei and his soulful music.
The room was filled with his neo-soul music—groovy beats, and heartfelt lyrics when he started his set with an extended version of "Mad World".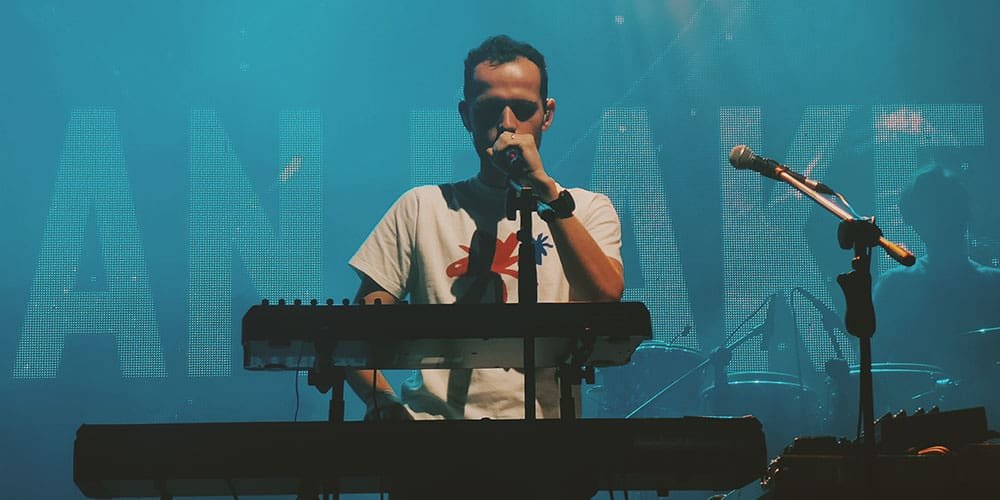 It was followed by "Nerve", "Sorceress", "Midnight Mischief"—of which his good friend Tom Misch did a remix, "Wildfire", "Say Something", "Streetlight", "The Light", "Blame It On The Youth", "Rolling Into One", "Add The Bassline", "Talk To Me", and "Eye To Eye".
Capping off the sixth edition of Karpos Live is "Mind's Eye", the perfect end to his nerve-wracking and captivating set, and heavenly night.
Have something to add? Tell us!