Relive the fun of Thailand's Koh Tao island weekend experience with our review of Back 2 the Groove Festival Vol. 2, held last month on Thailand's island of Koh Tao on October 23-25.
In a return to its original island setting, the second edition of 'Back 2 The Groove' was one hell of a party. If it ain't broke, don't fix it!
Storm clouds threatened, but we had nothing to fear. In the end, we were blessed with fine weather. 
Some may have wandered into the festival a bit dazed and confused, but they wouldn't miss the huge blank canvas awaiting graffiti artist Bonus TMC. He worked his creative magic in collaboration with the Kids of Ko Tao using a water spray can to paint a herd of anthropomorphic wild animals in his brightly coloured underground grunge style. Like the festival itself, it would be a two-day feat.
The first day, the funky beats began with Hidemasa Mitsui's mid-afternoon opening set, allowing us time to float in the pool as we eased ourselves into the 12-hour schedule of music. With the smooth transition from DJs Myrïnga to Puntue the good vibes kept flowing.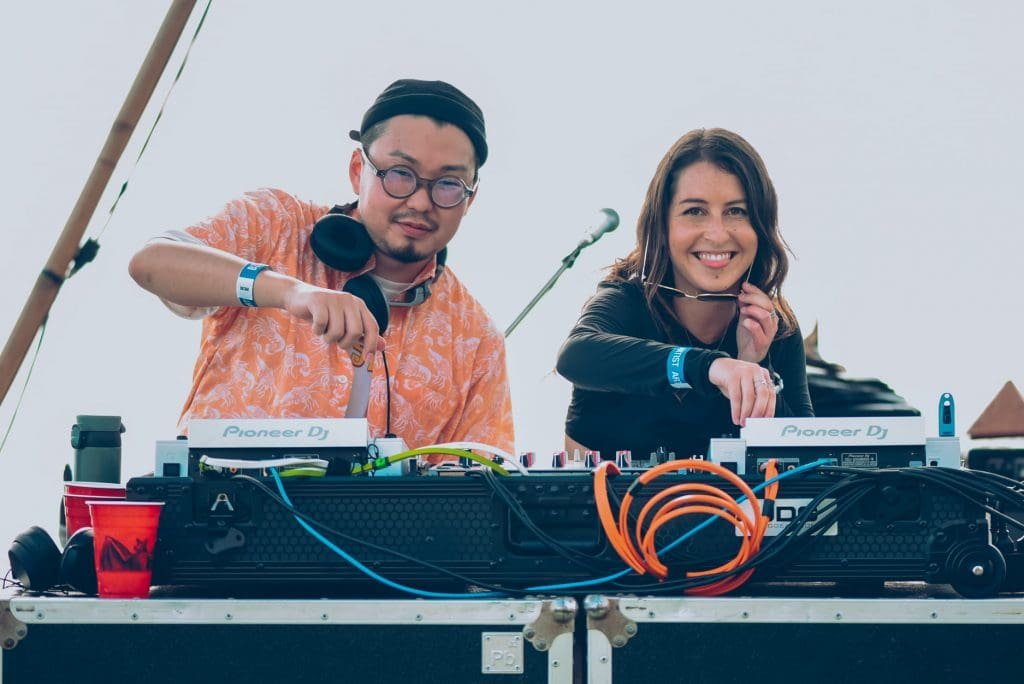 Then came a change of pace, as we were thrown into the wildness that comes with traditional molam music, derived from the Issan provinces of Thailand and equally embraced by the west. The Paradise Bangkok Molam International Band are one of the most prolific bands of this genre, fusing their sound with blues and rock. The music was mesmerising as we tried our best to keep up with the tempo. It never let up. Even when we were told "This is one of our slower songs", our hearts were racing.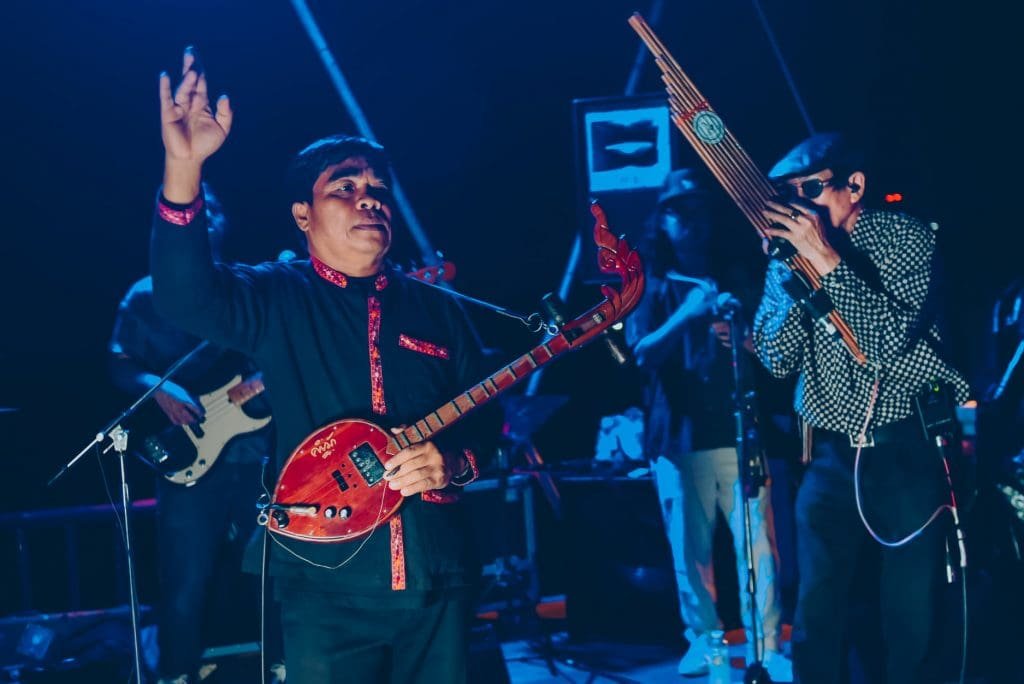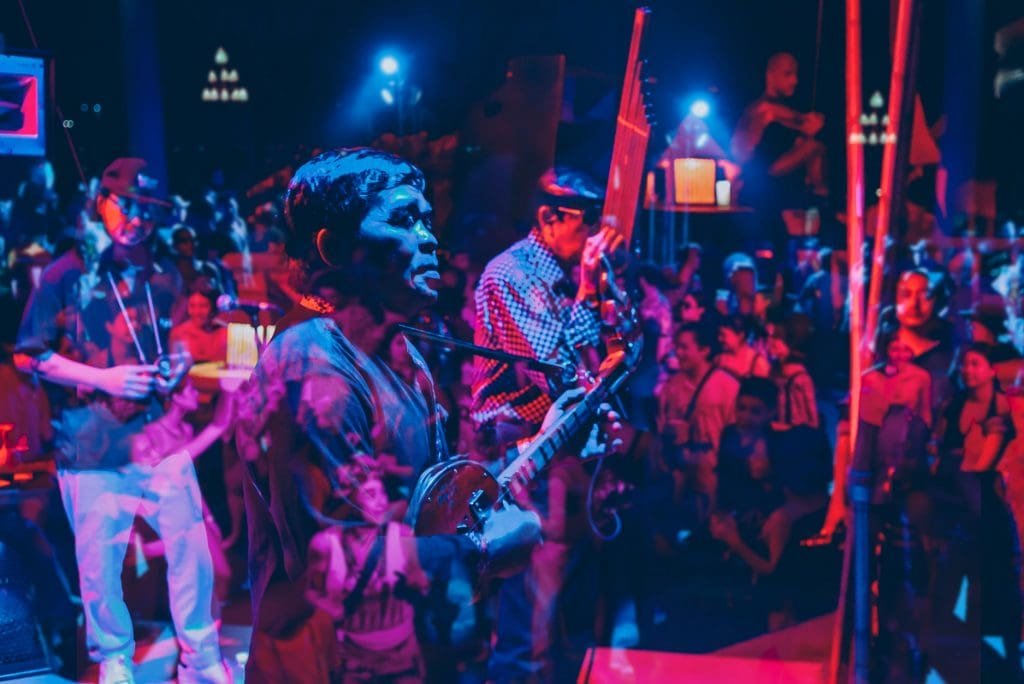 And who better to follow up than the Transport lads who flung us some proper UK warehouse sound? They didn't stick to any one style. Each time I glanced up to see who had switched DJs, it was still them on the decks just warping my mind. A fascinating shift of genres kept things lively as we were wrapped in swathes of Chicago house, a bit of breakbeat/left field, and acid house.
Italy's Rocco Universal played a good set of synth-heavy cosmic sounds with a pinch of funk. Then the night was closed out by Thailand's very own Skinny Mark carrying us through to the end with his brand of progressive house and techno.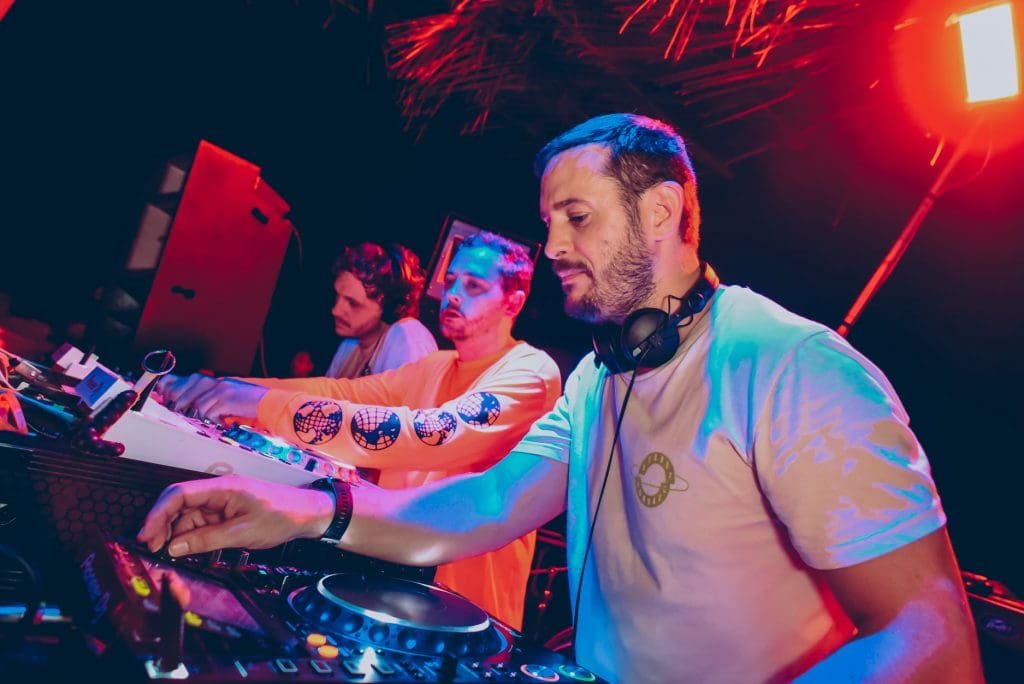 We had an early afternoon start on Saturday, stepping aboard the Oxygen boat party. When we had finally seen the last of the rain, it was blue skies ahead as we embarked from the pier. The boat was of a light blue hue, with two chutes at the back to catapult yourself directly into the sea. Jazzy C took the helm with his eclectic mix of classic house and techno tracks. We were all in buoyant spirits as we danced freely on the deck. 
The boat navigated around the coast and slowed its pace. We soaked up the golden hour with NK Chan blasting out his arsenal of groovy house, disco, afro, dub, and boogie music. The boat stilled and the revelers slid out to float on the water. The sky turned a lush pink. That was when Alex Imix, looking cool with his long hair and shades, took over the decks to play the sunset session, not sticking to any one style. We cruised back to the shore with a unique blend of eclectic music from lazy Balearic beats to energetic house grooves.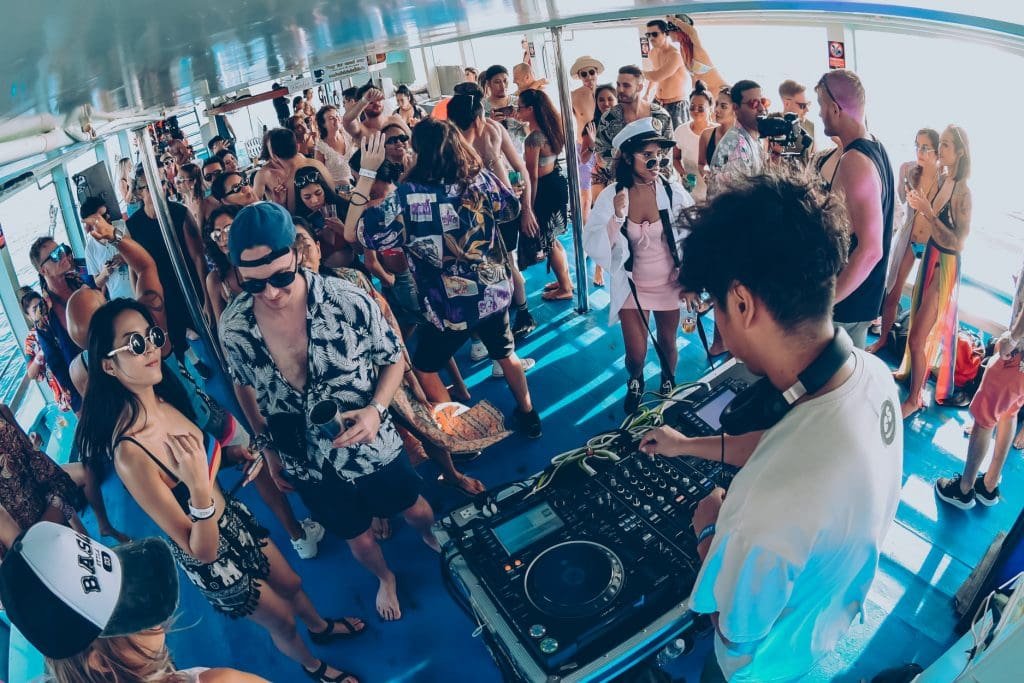 Back at the resort, the attendees that hadn't secured a boat pass were welcomed with Wong Echo starting the day right with his pre-sundown set. Juice Willis paved the way with golden tracks as we ascended into the golden hour. Then a little something different in the form of Isaac Aesili, wielding his lone trumpet, played live over mellow lo-fi beats.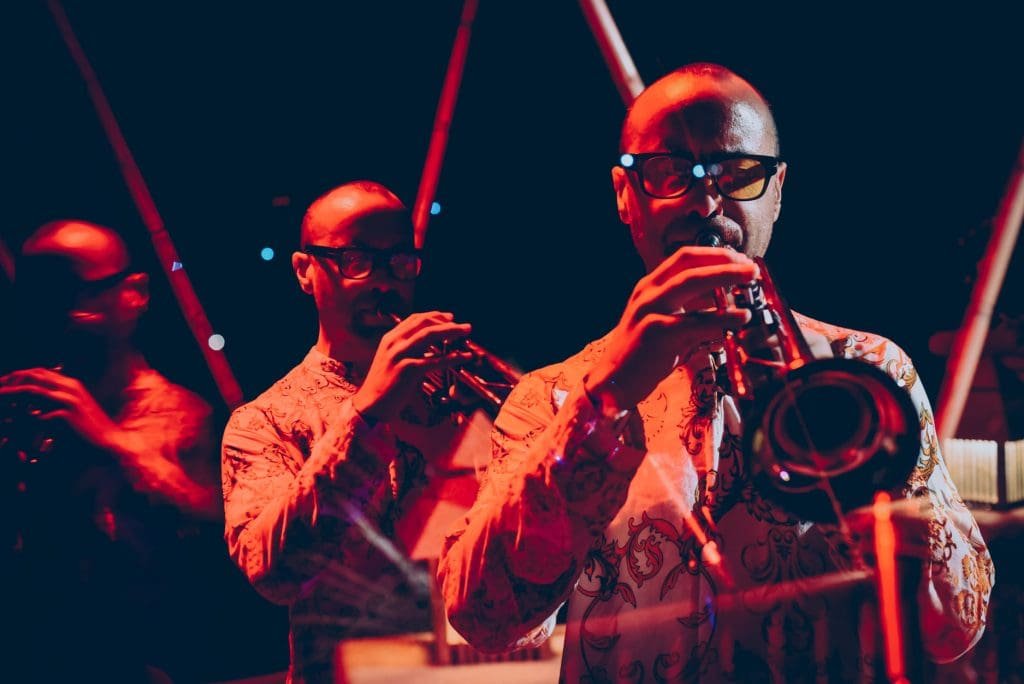 The dancefloor was filling up nicely as Mae Happyair took over the decks with her selection of thumping beats. You could feel the festival vibes, wild and exhilarating, as DOTT dished out deep house during his slot. Then it was all dark and industrial as Dave Vega took over the reins. Superstar Panda followed in the same vein as we continued our descent into the darkness. Then, the oh so familiar question rang out: 'Qu'est-ce que c'est' and everyone joined in to chant, 'Fa-fa-fa-fa-fa-fa-fa-fa-fa-far better'.  The sensational finale treated us to 'Psycho Killer' by The Talking Heads mixed à la Panda.
We weren't ready to stop, and we didn't have to worry about it as Koish, not on the billing, held us in thrall till daybreak. Those who remained were treated to a sunrise to remember.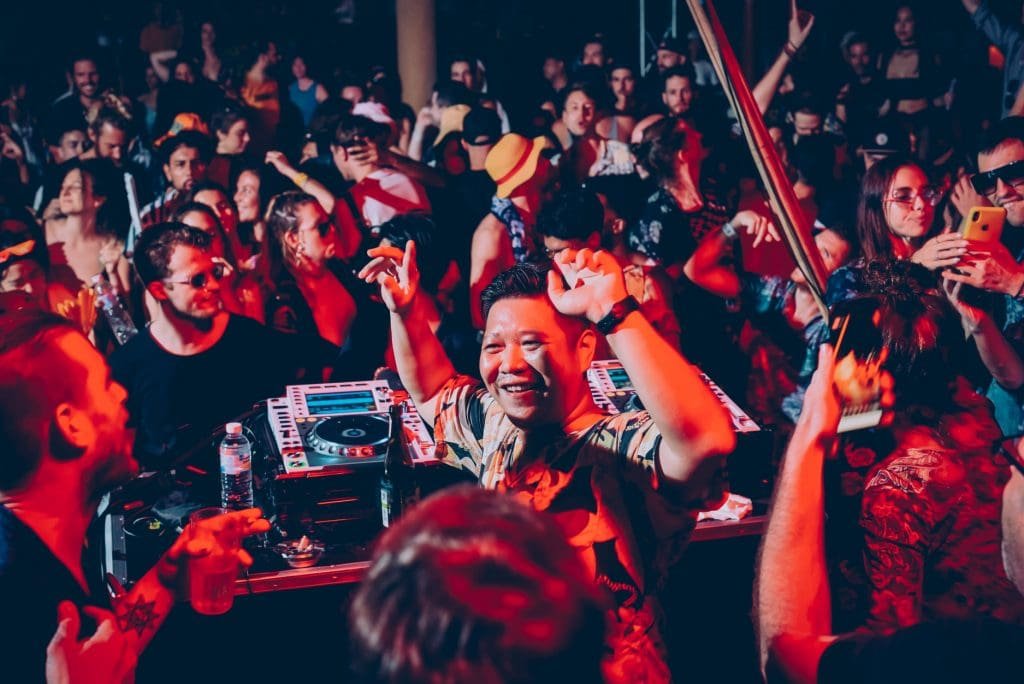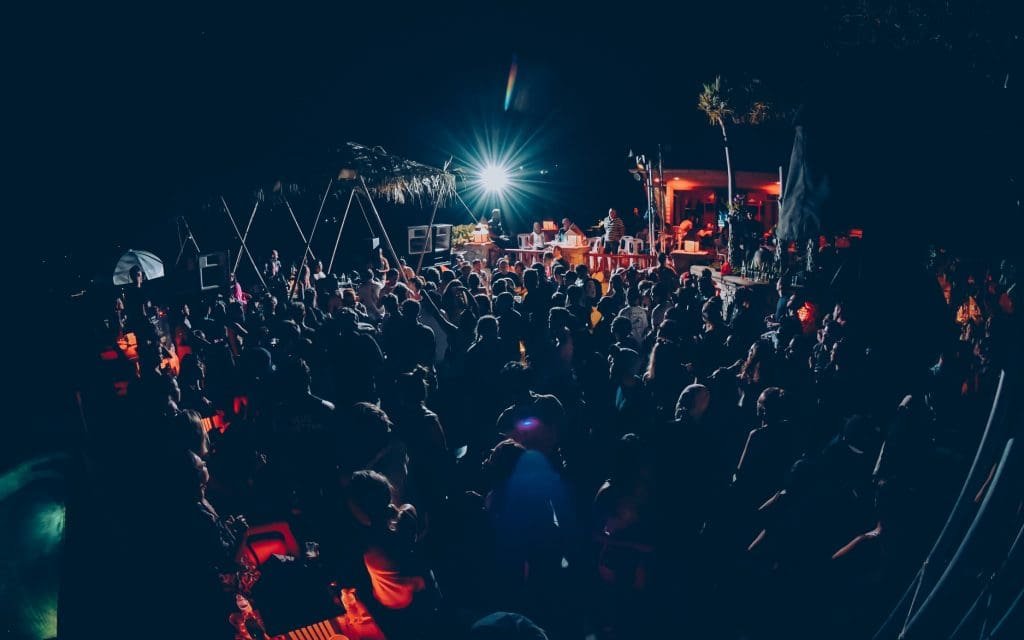 B2TG Festival photos courtesy of Pavel V. Khon
Have something to add? Tell us!