(5 / 5)
The rising British crooner, Bruno Major, paid Thailand a pleasant visit on Saturday night, October 20 with his Bangkok debut show. Throughout the night at Noma BKK, Major completely stole fans' hearts with his charming talents, giggles, small banter and genuineness.
After his success opening for Sam Smith's The Thrill Of It All Tour across the UK earlier this year, finally, the British gentleman packed with musical talents, Bruno Major, decided to extend his fanbase by swinging by Asia. A Song For Every Moon was what he brought with him to charm the region under the moonlight with 12 shows in 11 cities. And of course, Bangkok was one of them.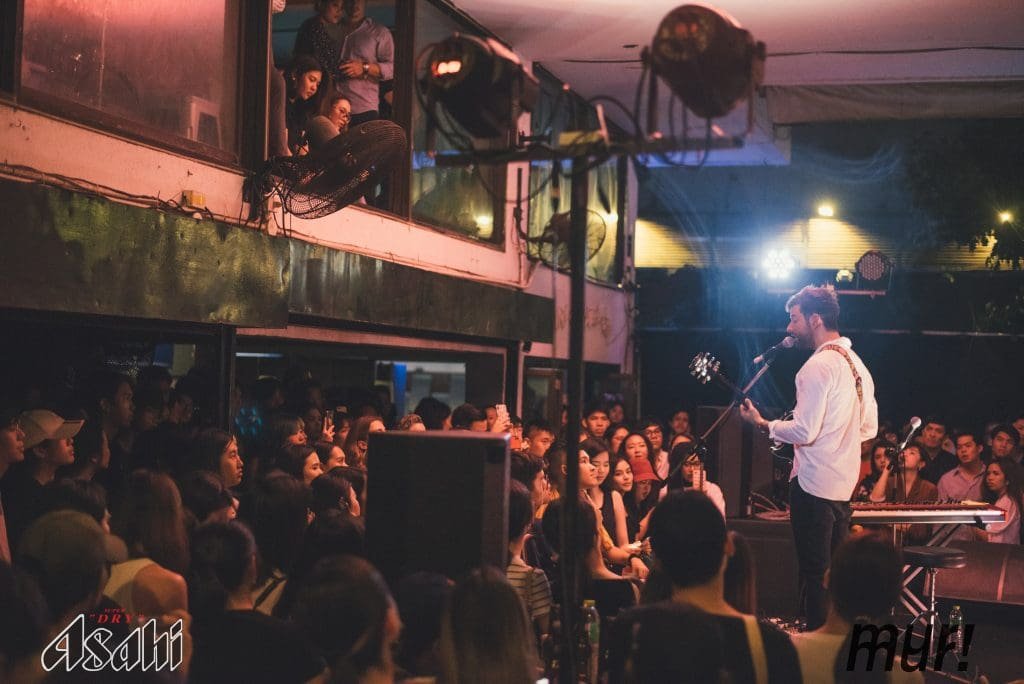 ©Murmur!, Asahi
I have to be honest that I always am that kind of person who will get frustrated if it rains on the night that I'll go out. However, on this particular Saturday night, where Bangkok had been showered with raindrops for hours, it was completely another story. For once, in my life, the rain suited and soothed the night and the place I was about to show up.
Sweet as honey was the word best to describe Bruno Major and his charisma of the night. This British R&B crooner brought with him genuine smiles alongside the 12 songs from A Song For Every Moon plus the 2 cover songs— John Coltrane's "Giant Steps" and Drake's "Hold On, We're Going Home", to take the stage. And all of above worked their magic way to get the audience under the spell of Mr.Bruno Major
.Afte
r the humble greetings stating how surprising and wonderful it was that he got to perform in Bangkok, Major started his first show in the City of Angels with "Wouldn't Mean A Thing". Known as one of the most romantic tracks from the singer's debut album, fans swayed and melted with the performance.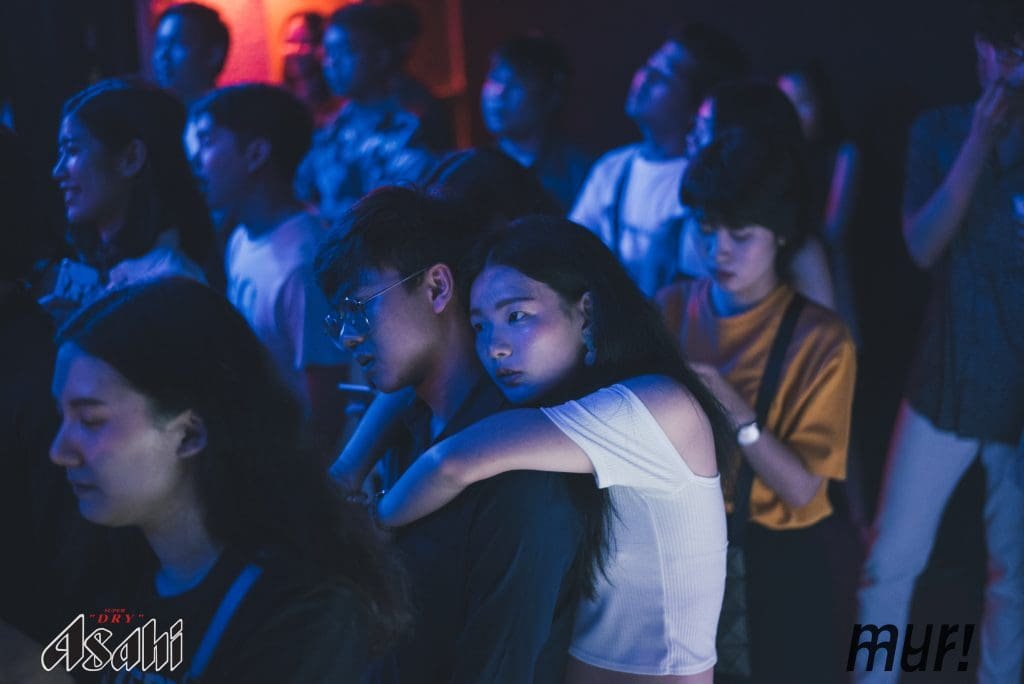 Before moving on to the next song, "Like Someone In Love", the romantic singer started out a small talk combined with some sweet sense of humour related to his experience during the tour. Giggles and such started to cover the room. However, everyone turned quiet once our artist started to let his guitar sing. That simple and sweet melody from Major's guitar filled the room with mellow and warmth, especially the instrumental break. It's just like the way you feel when you're falling in love.
I'd say that Bruno Major is one of the intriguing figures who has his own way of turning humans' feelings into words and music notes precisely and vividly. Moreover, for his first album, he produced and released each song individually in every 30 days for a year period. This is to say that each song let us explore some particular moments of his life.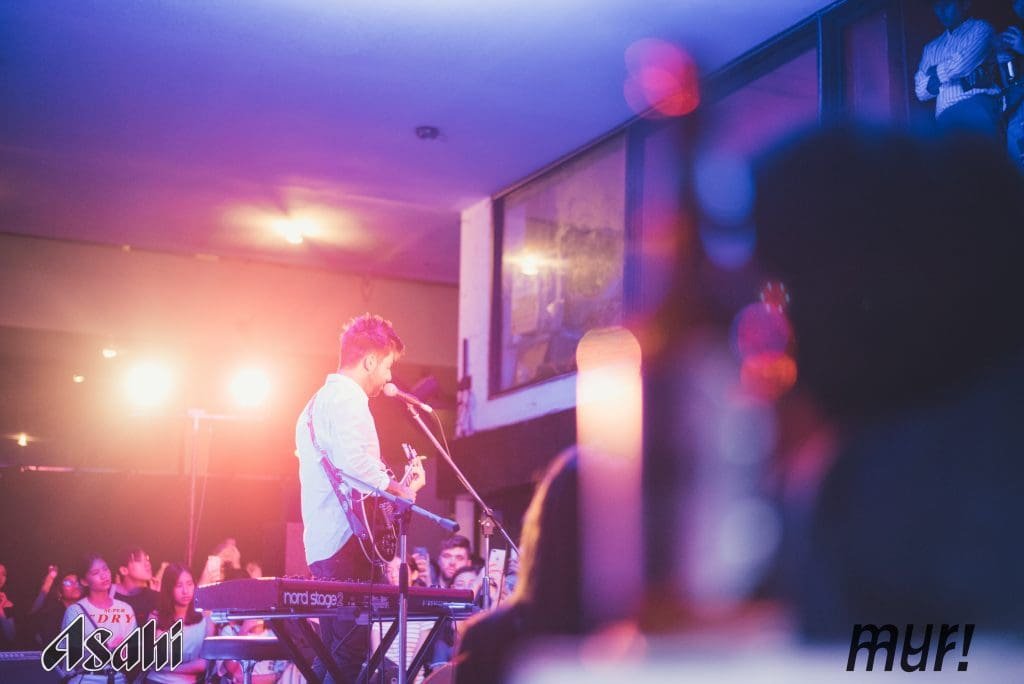 Now and then, throughout the night, Bruno Major would just shine on stage naturally with his small talks and banters. These things did light up the atmosphere and the audiences' mood since some people here were already soaked as it rained before the show.
And thanks to Mur Mur! as they took care of the sound systems satisfactorily. No matter where you stood, you'd hear the honey-like voice of the singer clearly. And it did create such vibes where people enjoyed the moment enough to the point that casualty and affability were formed and took over the place. It's the night where smiles and laughter going hand in hand with music and friendship.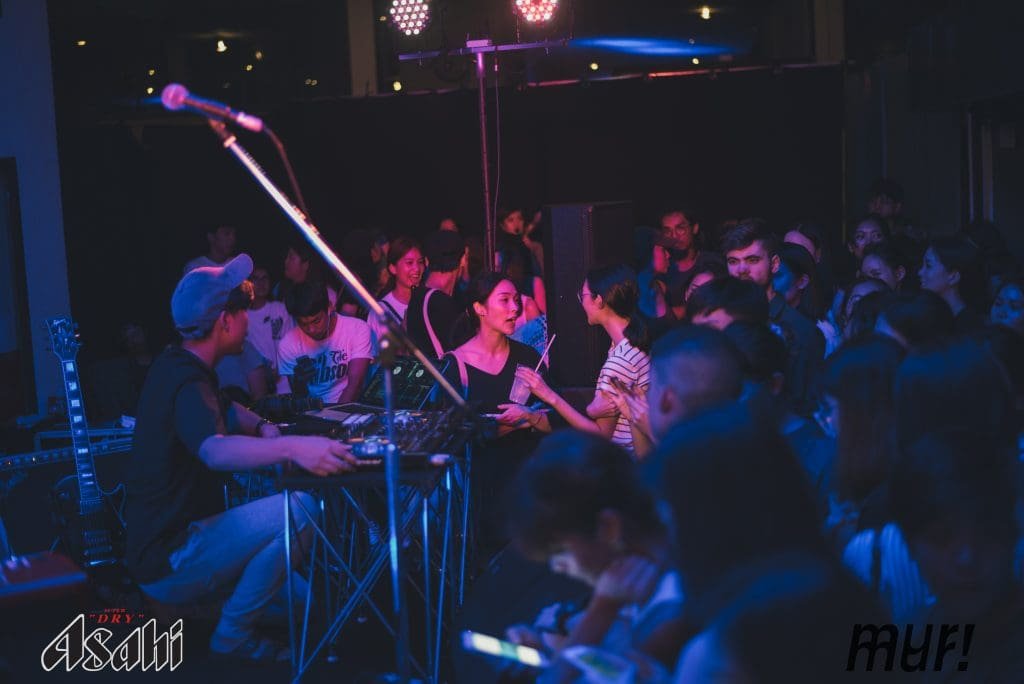 The first half of the show went on with Major singing "Fair-Weather Friend", "Small Talk", "The First Thing You See" and "Cold Blood".
"I wrote this song for my record label who dropped me out. The bloody record label." Major broke out in bittersweet giggles.
The song, indeed, depicted the feelings of a betrayed man who had been surrounded by lies and false hopes long before the truth hit him hard.
Major cut off his dramatic story with some more love songs before touching the room with some mellow, sad yet comforting still sounds from "There's Little Left". The performance drove you to some heart-wrenching kind of sadness then, somehow, it padded on your shoulders and told you that it's going to be alright. The guitar solo of this song was one of the most memorable things of the night as it did its duty— "music speaks when heart and soul cannot".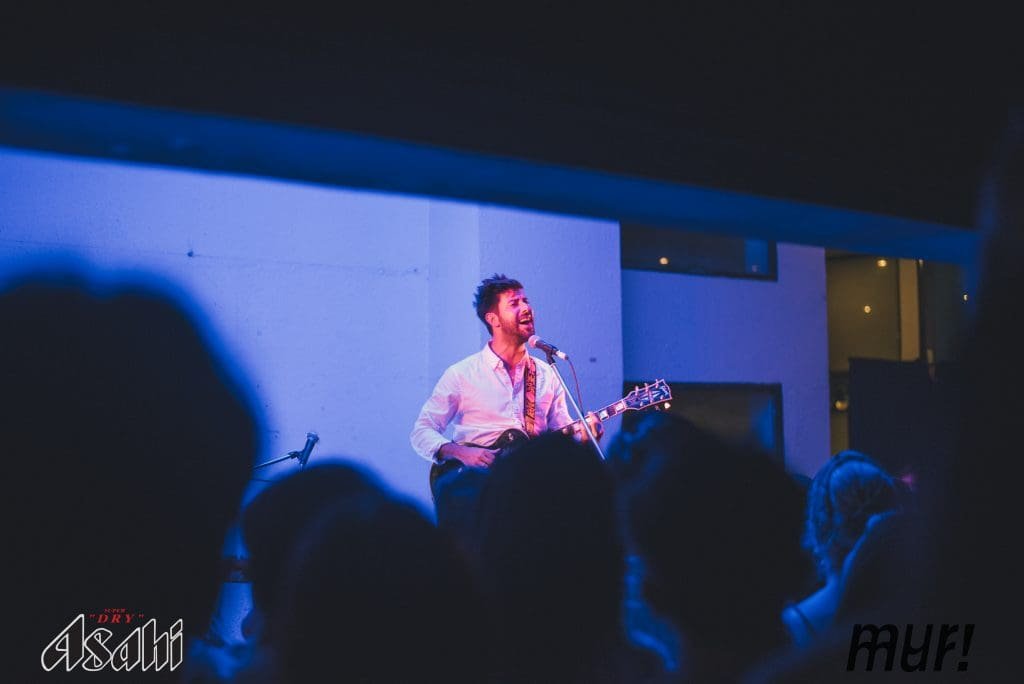 Another memorable moment must be when Bruno Major calmed himself down and joked about the smog machine that just made him jumped during his "Home" performance. The machine, without any sign, suddenly released too much smog to where he sat and he was unprepared for such a situation. However, it ended with laughter.
I couldn't find the right word to describe you guys perfectly how romantic and a little bittersweet the night was. It seemed like all universe conspired in helping us own this sort of night with Bruno Major before our eyes singing beautifully his mellow and sensational pieces. And even it was drizzling all night, it didn't matter at all as long as Bruno Major was on stage playing his guitar and singing to us.

The music we heard throughout the night, it was exactly like what we got from the record. It's flawless. And we suddenly fell in love with everything about A Song For Every Moon and we definitely will make those who haven't heard of this British crooner yet listen to his music for sure. At this point, I dare say that the tour did serve the propose of itself— to promote the album.
On that night, I found the perfect equation that could balance out my tension and whatever rubbish floating in my mind. That equation was Rain + Bruno Major = A perfect mellow gig to clean my hectic mind. And if this is how love at first sight works…well, now I've been way falling too deep for Bruno Major, starting from the second his voice worked its majestically way through my ears. The night was truly brilliant.
 Setlist
Wouldn't Mean a Thing

Like Someone in Love

Fair-Weather Friend

Small Talk

The First Thing You See

Cold Blood

Just the Same

Places We Won't Walk

Giant Steps (John Coltrane cover)

There's Little Left

Easily

Encore:

Second Time

Hold On, We're Going Home (Drake cover)

Home
Special thanks to

Murmur!

.
For more reviews and coverage from AsiaLive365, click 

here

.
Have something to add? Tell us!