This November, Bangkok's famous nightclub Beam is bringing back their biggest event BEAMFEST 2018. The dance floor will be on fire for three nights with these worldly-recognised spinners— Hot Since 82, Busy P and MadeinTYO.
See also: 808 Festival to return with A State of Trance, Skrillex and more in December
Set to return for its second edition, BEAMFEST 2018 is now beyond ready to wake the nightlife beasts of Bangkok's revellers. Throughout Friday-Sunday November 16-18, the two-storey club BEAM situated in 72 Courtyard will be feeding the party people with lit showcases from international and homegrown talents.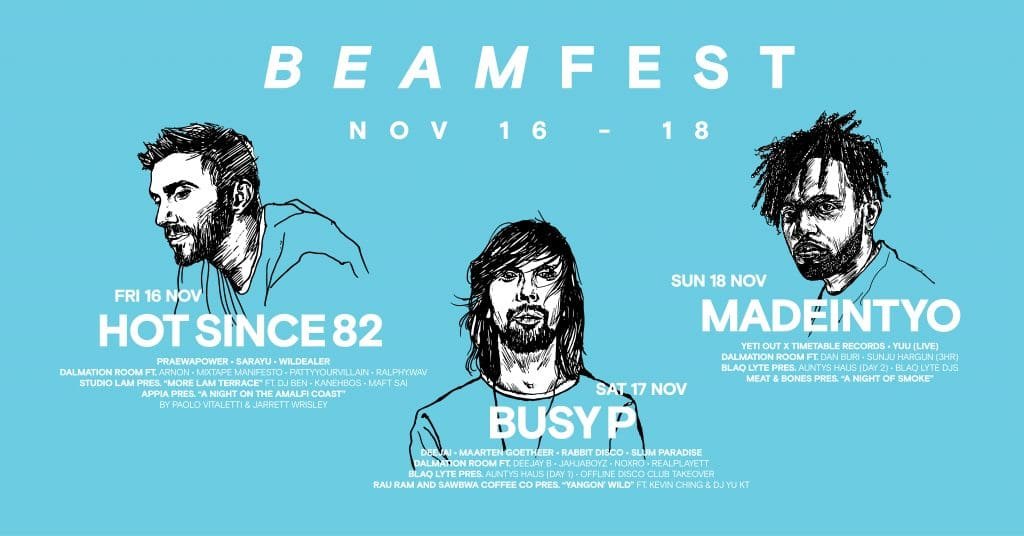 To kick-start the 3-night party, the British legacy and house music producer/award-winning DJ Hot Since 82 will stay behind the deck with his selected beats. Aside from his upbeat set. Earlier, that night, the crowd are promised with groovy sets from the city's very own talents. The names include Praewapower, Sarayu, Wildealer, Arnon, Mixtape Manifesto, Pattyyourvillian and Raphywav.
Moreover, The crowd will get to strut their stuff out with some Isaan traditional inspired music from DJ Ben, Kanehbos and Maft Sai as you, well, can enjoy some Appia's Mediterranean seafood cuisine "A Night On The Amalfi Coast" by Paolo Vitaletti and Jarrett Wrisley.
…And this is just the beginning!
On the second night (Nov 17), BEAMFEST will be doubling the fun up with some electro-house music from Busy P. The French producer and Ed Banger Records' founder will set the floor on fire with his selected beats. The night will also be entertained by quality sets from festivals favourites/ Bangkok-based spinners like Deejai, Maarten Goetheer, Rabbit Disco and Slum Paradise. And that's not all yet. You'd better be prepared your steps for the sets from Noxro who will be sharing the deck with Bangkok Invader's crew— Deejay B, Jahjaboyz and Realplayett. Whereas,  Blaq Lyte representative Auntys Haus will take over the first floor with Offline Disco Club.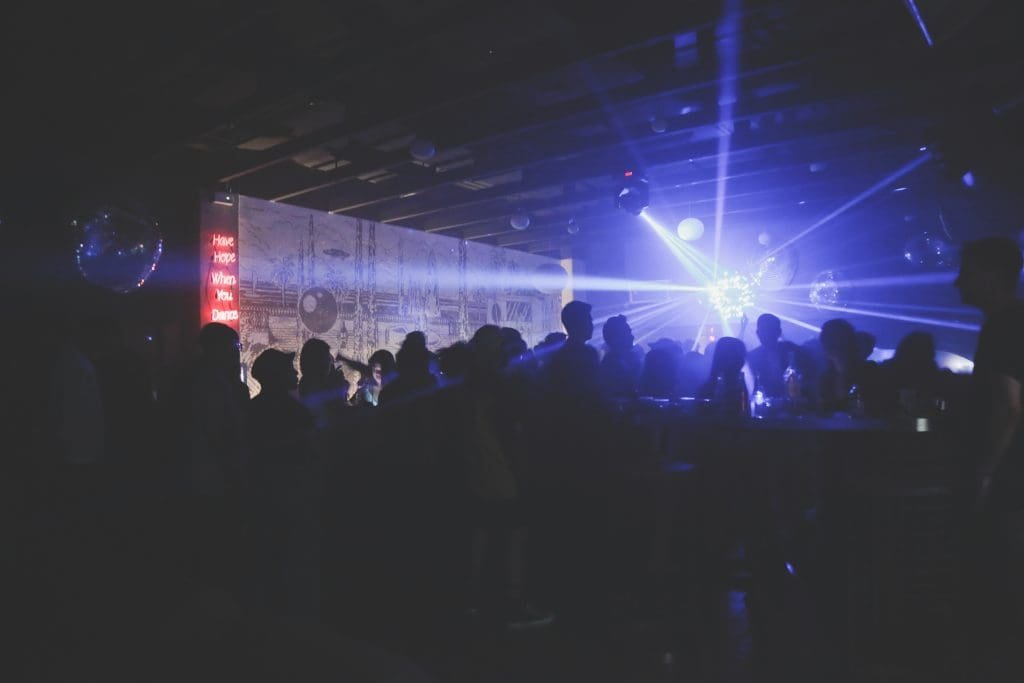 And for the food lovers, the night will feed you well with Vietnamese-inspired dishes. Myanmar-based Rau Ram and Sawbwa Coffee Co along with DJ Yu KT will appease your appetite with their "Yangon' Wild".
To kiss goodbye the second year of the festival, BEAMFEST will be taking you to ecstasy with Atlanta-based rising hip-hop artist MadeinTYO. On the night, the "Uber Everywhere" singer (see the music video below) will be sharing the stage with Yeti Out who will be spinning alongside the crew from Timetable Records. Whereas, the party will also be welcoming a live set from Yuu and the upbeat sets from Dan Buri and Sunju Hargun. Furthermore, Blaq Lyte's Auntys Haus and friends will be throwing some lit hip-hop party that will make you dance till Monday's morning.
And for party animals, you'd better keep your beast hungry for Sunday's BBQ from Meat & Bones' "A Night of Smoke". Hmmm…smell that delicacy yet?
Interview: Nicky Romero discusses on his music production, EDM festivals, Hardwell's hiatus and more at Ultra Taiwan
Early birds are now going on sale through Ticketmelon. Prices are THB600 and will rise to THB700 tomorrow (Nov 6).
Have something to add? Tell us!