Promoter HAVE YOU HEARD? has unveiled Mew and Cigarettes After Sex are headlining their next two shows and our indie hearts can barely cope.
Danish prog-rock trio Mew are performing on Sunday, May 7 at Voice Space Bangkok. Tickets are THB1,700 and THB3,000 in pair, now available through Ticket Melon. Singha Light Live Series Vol 2.2 – Mew precedes the band's already announced headlining show at Kuala Lumpur's Urbanscapes Festival on May 10.
See also: Electronic legends Underworld set to perform in Bangkok for the first time
Following close behind are American dream pop group Cigarettes After Sex, who'll take over Voice Space on Friday, May 19. On what so far is the first and only Southeast Asia date Thai fans will finally get to see the Greg Gonzalez-fronted band live after following and streaming them online for so long (where our YouTube peeps at!?). Tickets, starting at THB1,200, are available April 7 onwards through Ticket Melon.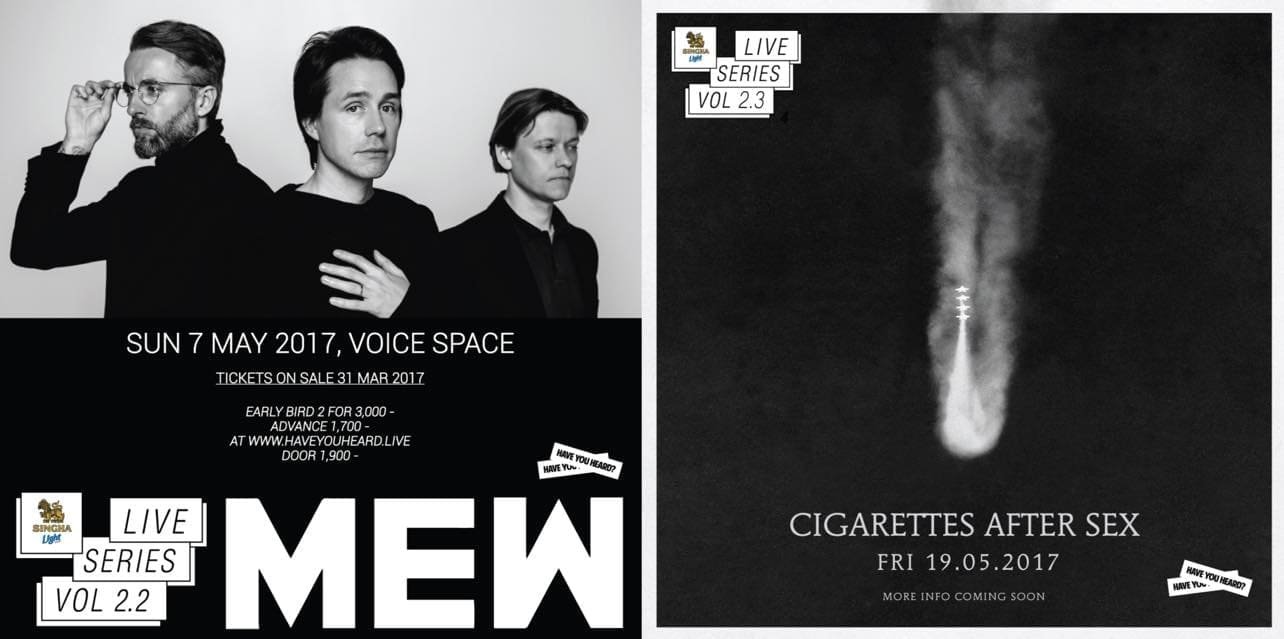 In the mean time, read the review of Singha Light Live Series's first show of 2017 featuring HONNE here and check out our favourite tracks from Mew and Cigarettes After Sex below.
---
Update (Apr 6): Cigarettes After Sex are also scheduled to play Urbanscapes Festival at The Bee on May 9.
Have something to add? Tell us!