Timeless soft rock trio Michael Learns To Rock have added Singapore and Malaysia to their upcoming Asia tour.
Following their Eternal Tour announcement in the Philippines earlier last week, the Danish crooners are taking themselves to the hearts of Singaporean fans on Saturday, September 2 at Singapore Indoor Stadium.
See also: Liam Gallagher to play first solo show in Southeast Asia this Aug
Their Malaysia show details will be revealed soon. Follow Asia tour promoter Unusual Entertainment for the latest updates.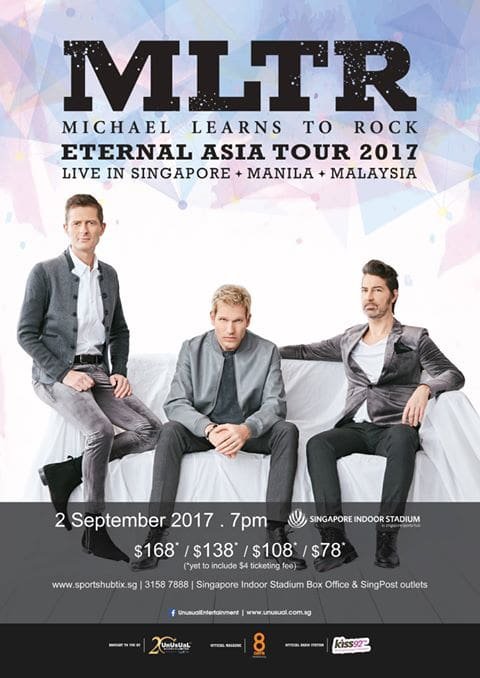 Tickets, priced at SGD 78 / 108 / 138 / 168, go on sale this June 27 (10am) through Sports Hub Tix, hotline 3158 7888, Singapore Indoor Stadium Box Office and all Singpost outlets islandwide.
See also: 90's Eurodance group Aqua to perform in Singapore
Formed in 1988, Michael Learns To Rock now consist of Jascha Richter (singer, keyboards), Kare Wanscher (drums) and Mikkel Lentz (guitar). They're best known for love classics "Take Me To Your Heart", "Paint My Love" and "25 Minutes". The group has sold over 11 million records worldwide. The band has recorded eight studio albums as well as a number of live and greatest hits albums.
The Eternal Tour will mark the first time the threesome perform in Southeast Asia since 2015, when they brought the celebratory 25th anniversary world tour.
Have something to add? Tell us!