Danish soft rock songsters Michael Learns To Rock are making their way back to the Philippines with Eternal Tour 2017.
The trio will perform in Manila after two years on Thursday, August 31 at the KIA Theatre. The only stop in Southeast Asia so far, the show follows Michael Learn To Rock's China tour. It is brought to you by Unusual Entertainment and Steve O'Neal Productions.
See also: DNCE and Dua Lipa round off In The Mix Manila 2017
Tickets are PHP1,590 / 2,650 / 3,940 / 3,500 / 3,990 / 5,090 / 5,565 / 6,150, now on sale through Ticket Net.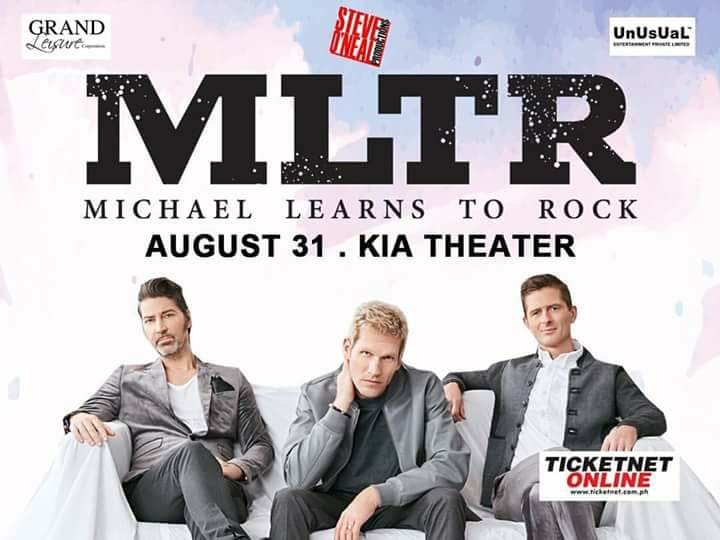 Formed in 1988, Michael Learns To Rock now consist of Jascha Richter (singer, keyboards), Kare Wanscher (drums) and Mikkel Lentz (guitar). They're best known for love classics "Take Me To Your Heart", "Paint My Love" and "25 Minutes". The group has sold over 11 million records worldwide. The band has recorded eight studio albums as well as a number of live and greatest hits albums.
See also: Liam Gallagher to play first solo show in Southeast Asia this August
In 2014 they released 25: The Complete Singles to celebrate the band's 25 year anniversary.
Have something to add? Tell us!