A colour-filled evening of jazz sensations indulged our senses last Friday night as Jeremy Monteiro and Friends took to the stage at Capitol Theatre for Volume 2 of IMC Live Global's series of AL!VE shows.
Elation was perhaps the word of the evening. I was bursting with it…
It was after all, also my first live gig since 6 March 2020, and like many others in the opulent theatre that day, it was really a treasured moment to see live shows back on stage again.
This of course, with safe distancing measures in place. There were staggered entry times for patrons, separated seating, and mandatory masks on as well Trace Together check-ins. Patrons who did not come or sat together were also not allowed to mingle around. The ushers really made sure of that.
Starting the evening with the fun-filled 'Flintstones Theme', the night merely ascended into a warm celebration of music.
We were treated to an array of jazz songs and incandescent emotions that took us on a journey through the decades and filled us with a sensation that reached our toes to our very hearts. There is much to say of the beautiful and engaging night that was had, but I will say this…
It was definitely an honour to see the filigree and  vocal prowess that exuded from the talented musicians and singers on stage, each one accentuated by the other.
I was most enraptured by the vocality of Siti Nur Iman in her rendition of 'What A Difference a Day Makes', adored the sultry vibes of 'Brazilian Dreams' by Melissa Tham, basked in the nostalgia (as well as reminded of the film 'Sleepless in Seattle') of 'As Time Goes By' by the wonderful music veteran Louis Soliano, felt the warmth embrace of 'The Nearness of You' sung by Tien, and last but not least, swooned in the evocative vocals of Alemay Fernandez and her song that she wrote with Emmy-nominated producer/songwriter Barry Coffing.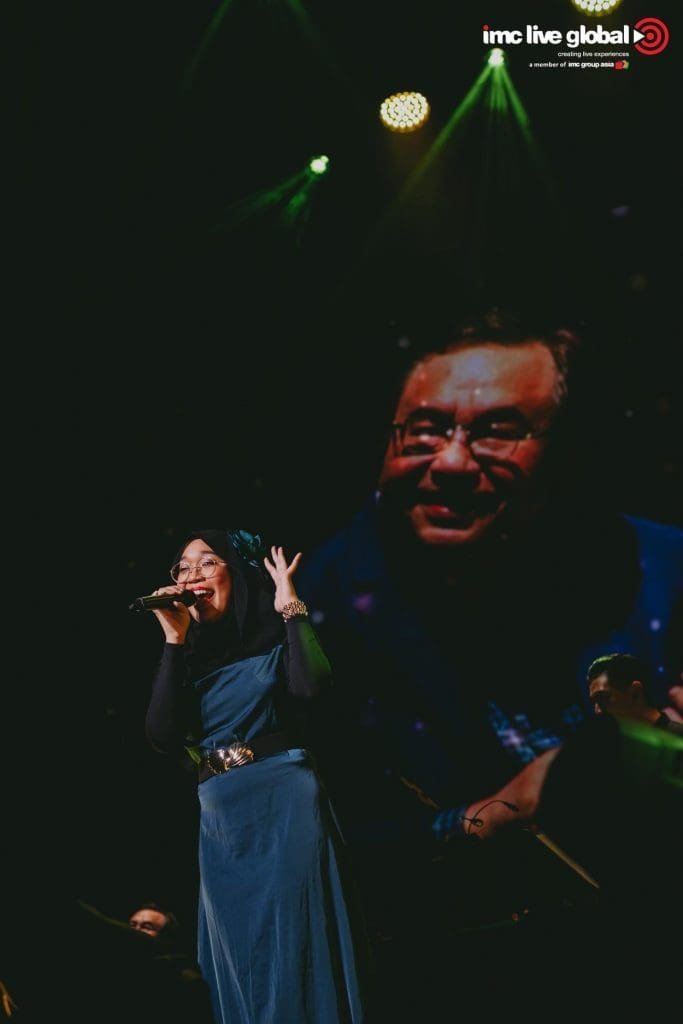 It must also be mentioned that the latter was a special arrangement that night, and which included arrangement for saxophone and flute.
Of course, what is a jazz concert without the flourish and "in the zone" embellishments of its beautiful instruments.
From 'Brothers' to 'On the Sunny Side of the Street', to 'My Romance' to 'Samba Appasionata' to 'Bluesette', the plethora of filigree and mastery that night was sublime and evoked all the right senses.
It was indeed a night to be enthralled with – from the passionate flute trails of Rit Xu, Mohammed Noor on percussion, Tama Goh on drums, Ben Poh on bass, Sebastian Ho on guitar and Sean Hong Wei on saxophone.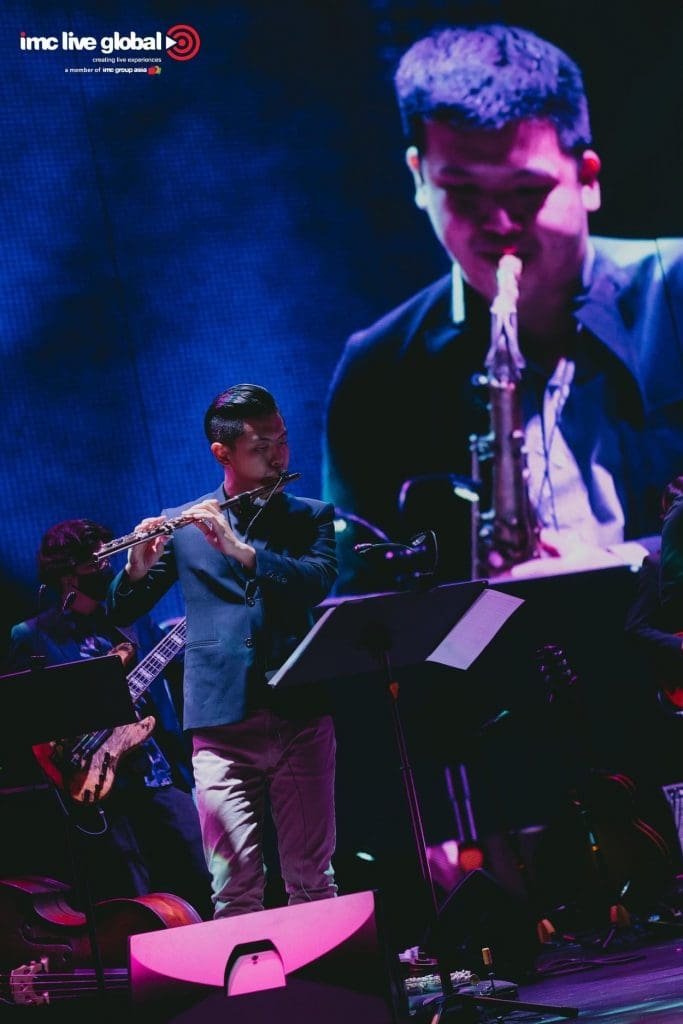 Of course not forgetting, Maestro Jeremy Monteiro on the piano who took us away with Mount Olive  – perhaps my favourite song of the night!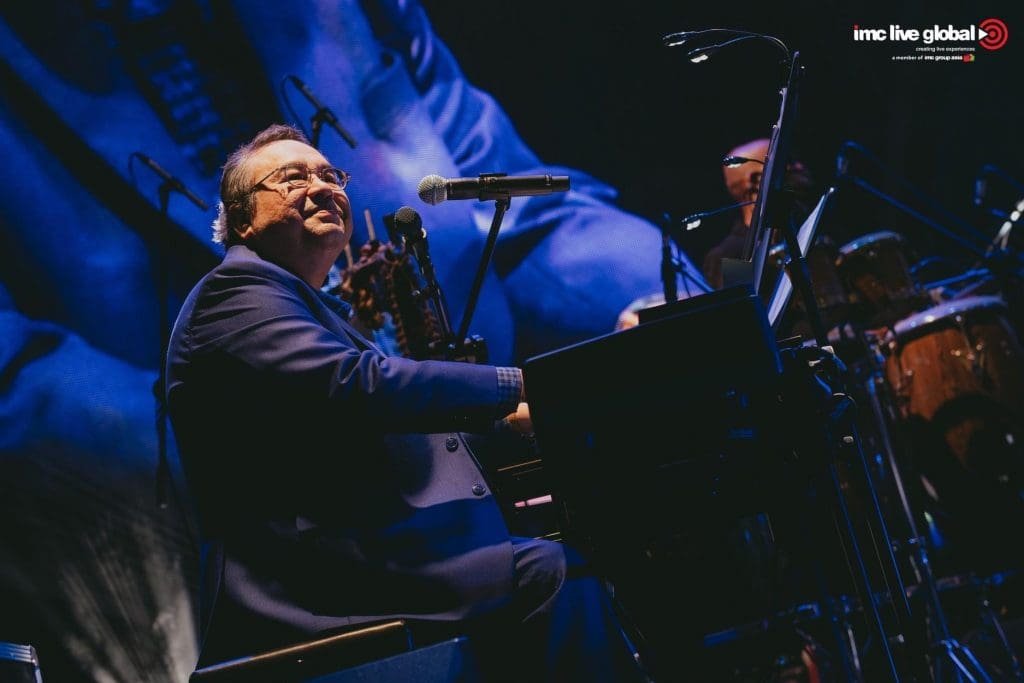 In the words of Frankie Valli and the Four Seasons – "Oh what a night!"
Alemay Fernandez said this about her song – denoting it to life. "How it's never ever just black and white. It's mostly grey."
This is true, I guess. But then again, once in a while, you get concerts like this that bring a little colour to your life. And then the grey is no longer grey.
Thank you Jeremy Monteiro and Friends for bringing a little colour into the "greyness" of life…
Special thanks to IMC Live Global.
Photo credits: IMC Live Global
Have something to add? Tell us!