American indie pop band LANY are coming back to Bangkok sooner than you think, thanks to The Very Company.
The promoter announced Sunday night at Foster The People's concert their next project would be LANY, who'll be performing on Monday, April 2 at Moonstar Studio 8.
See also: Indie pop band Peach Pit to perform in Singapore and Bangkok
This will be the second time the Los Angeles trio visit Bangkok's famous studio compound. Their sold-out debut show in August was staged at Studio 1.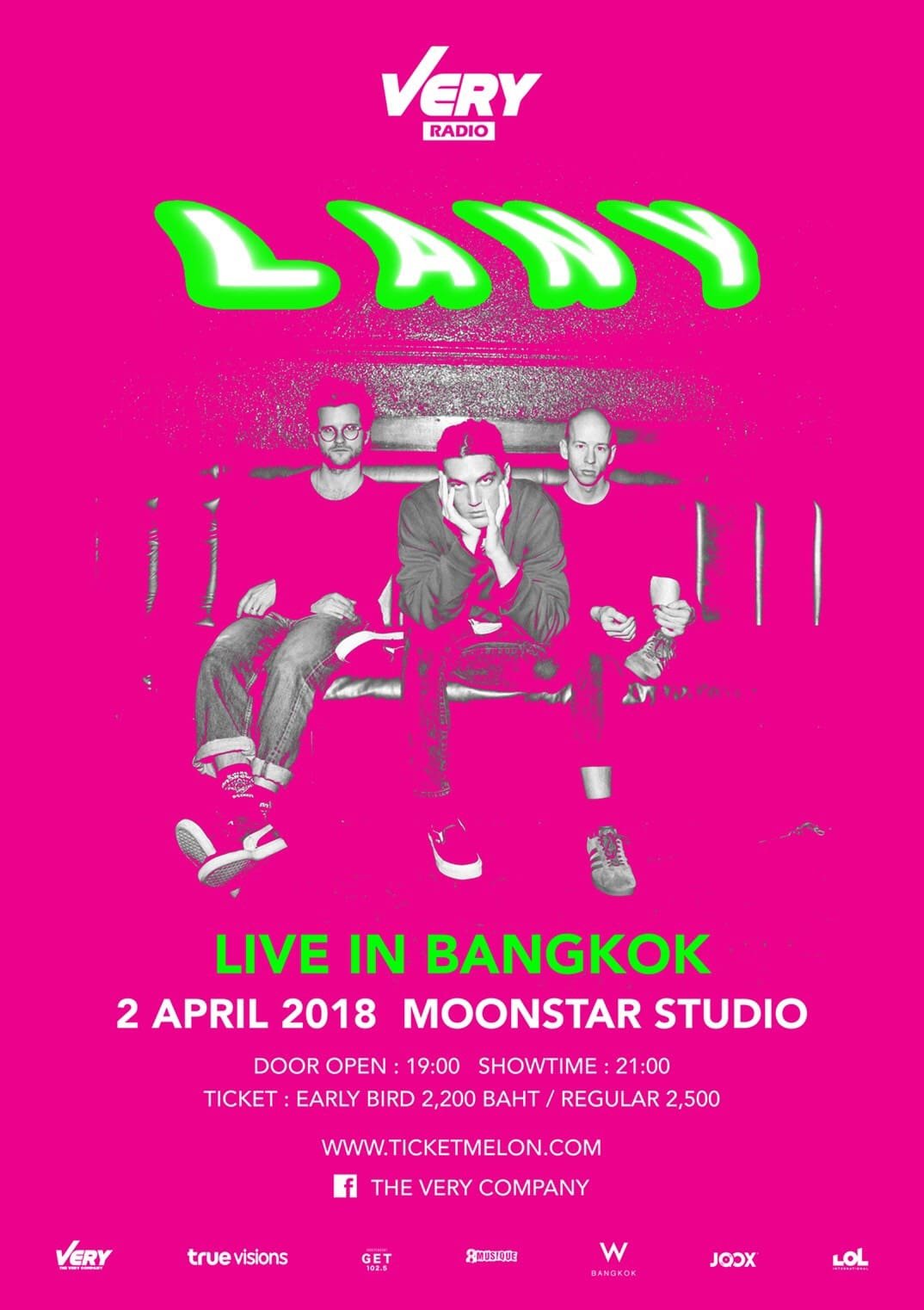 Tickets are THB2,200 (early bird) and THB2,500 (regular), going on sale online through Ticket Melon on February 10 at 10am. Queuing starts at 9.30am.
See also: Alt R&B act Rhye will play their first headlining show in Thailand
As part of their big headlining Asia tour, LANY will also stop by Shanghai, Hong Kong, Singapore, Kuala Lumpur, Jakarta and Manila, where they've sold out their first arena and added a second show.
Known for "Super Far", "ILYSB" and "pink skies", LANY are Paul Jason Klein, Les Priest and Jake Goss. Their name is an acronym for LA and New York, marking their dream of spreading their music coast to coast. They later declared it's a global thing, to nobody's surprise.
Have something to add? Tell us!