(4.5 / 5)
Following the release of their polished third studio album, I See You, last year, The xx embarked on their biggest world tour to date.
I See You Tour saw the South London trio play headlining shows in many Asian cities for the first time, from Jakarta to Taipei. Not Manila, however. The band concluded their Southeast Asia outing here on last Wednesday (Feb 7) at World Trade Center Metro Manila. It took them five years to come back, but guess what, it was all worth it.
The night started off with "Dangerous" from their latest album. I must say the blare of horns makes for a more exhilarating entrance compared to "Intro", which they had been opening shows with since last June.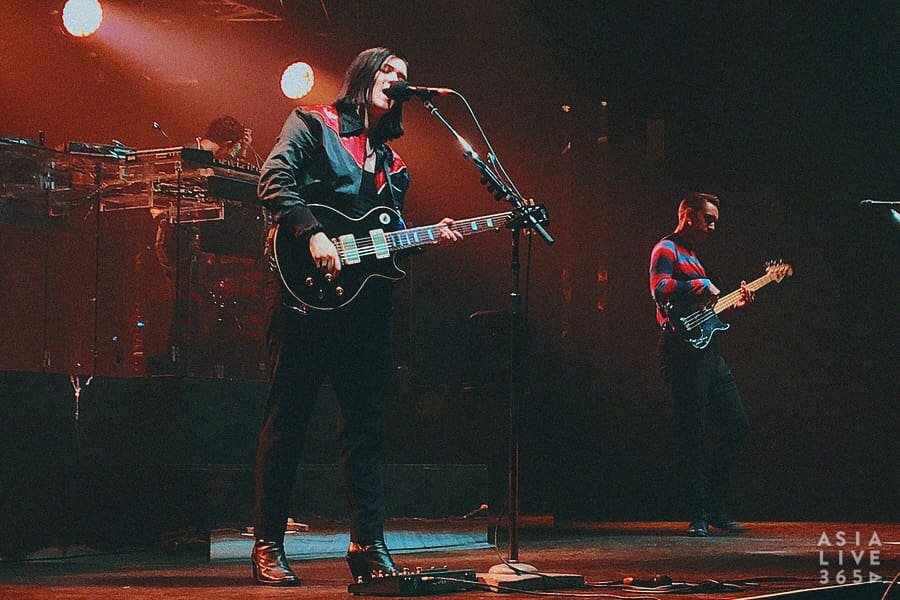 After "Crystalised", singer-bassist Oliver Sim acknowledged the crowd, "Manila, it's been a long time. I wanna start by saying, the last time we were here, we had one of the craziest shows we've ever had. So we've come here with very high expectations. But, I can tell already this is going to be a very good one. So thank you so much for being here. It means the world to us, so we've done something special…"
That something special, and quite appropriate for Manila, was a tour debut of "Reunion", a track off 2012's Coexist.
"This is the first time we've played it in five years," added Sim.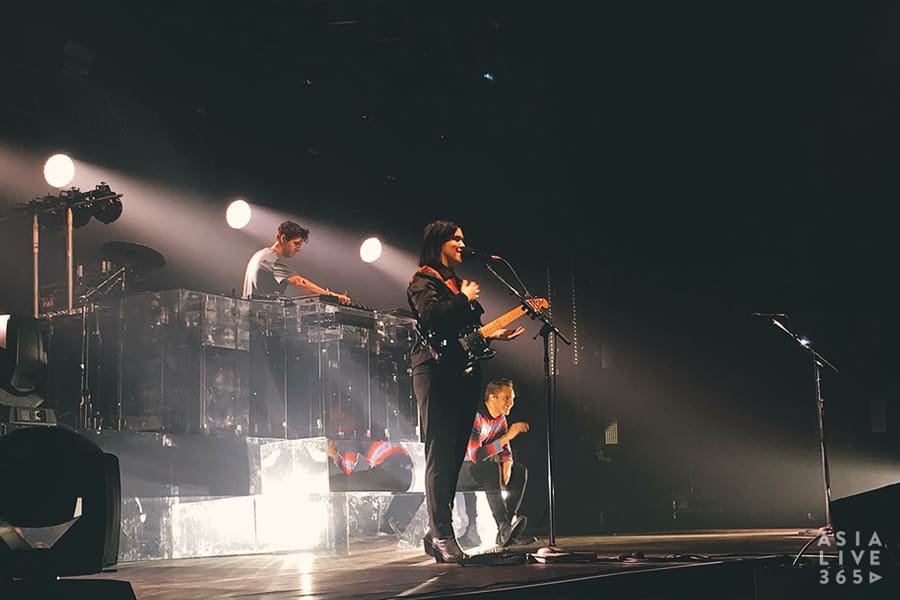 During the stripped-down version of "I Dare You", fans lost it and sang along to every word with all their might. Afterwards, Sim sat down by DJ Jamie Smith's elevated platform. It was time to let singer-guitarist Romy Madley Croft talk.
"Hi Manila, it really is so good to be back. Thank you, thank you so much for being with us tonight, thank you for singing alone with us. That was really beautiful. This next song means a lot to me and I'm gonna be playing it on my own."
The hall went dark but for a single spotlight on Croft, who launched into "Performance", an emotional confessional ballad she pens in I See You.
The performance was received with applause and Croft a hug from Sim, who had a proud, big smile on his face. Then the two were off to both sides of the stage to greet the crowd and give a cue to the maestro-like Smith in the back, who started playing the melodious xylophone intro of "VCR". Once again, the fans burst into cheers.
The impressively loud ovation would become a common occurrence. At the end of the song, the hall was drowned in screams and cries. Perhaps overwhelmed with the love, the trio were speechless no less than 20 seconds, before Sim managed to say, "Manila, Manila, Manila… Can you keep a secret? You've been my favorite audience this tour. Jesus!"
He asked for lights so that he could see the crowd better and shared a touching message, "All that we could ever hope for for people who come to our show is that this is a place where you can leave anything that is causing you pain at home at just enjoy yourself here. Maybe you meet someone attractive, maybe you make some friends," but not without classic xx bashfulness, "Right, yeah. More music. Sorry, more music."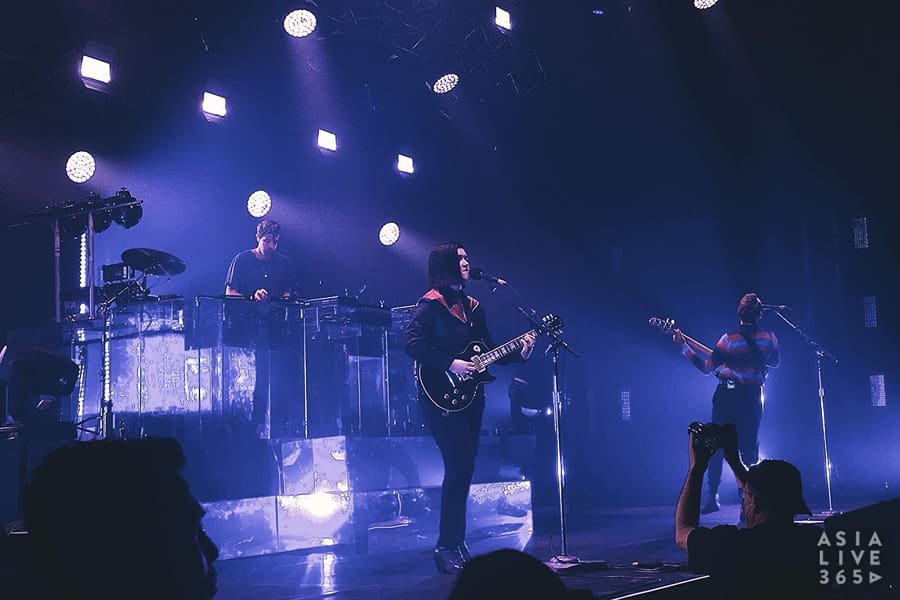 After "Shelter", Croft and Sim left the stage for Smith to put on a little house party with a remix of his own solo hit "Loud Places".
The group rejoined for "On Hold" and "Intro", which put everyone in awe and bring out their best grooves.
At this point I was amazed at how uniquely talented all three of them are. Croft with her soothing voice and astonishing guitar leads; Sim, whose velvet-like vocals perfectly blends with his friend's; and Smith, the multi-instrumentalist and maverick architect.
It was obvious that The xx have grown more confident on stage since Manila saw them last. I was used to singing out loud and dancing to their songs, but thanks to the twists and turns they put on, all kinds of emotions are explored and felt more profoundly at the live show, whether through quiet ballads or Jamie xx's colourful hallmarks.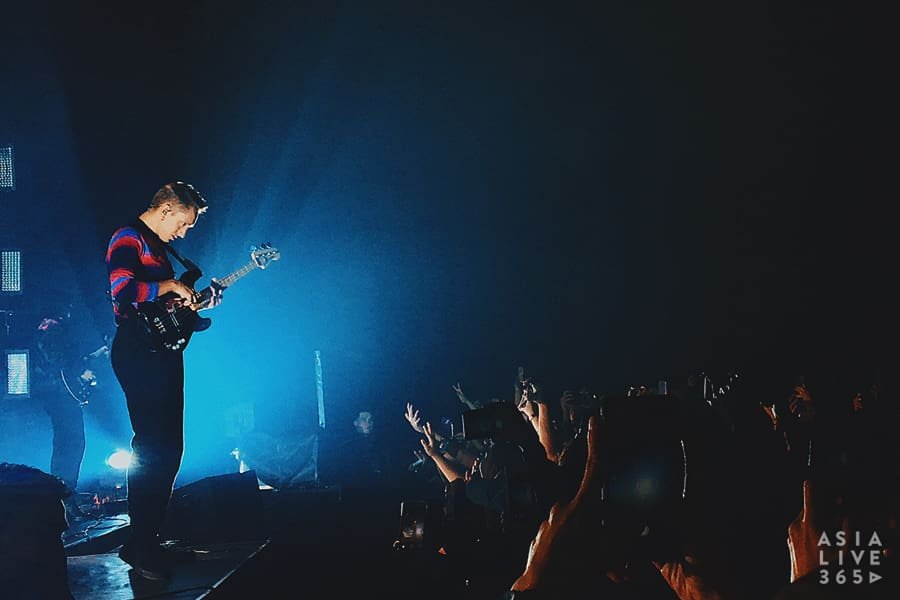 Before proceeding with their final song, the trio were once again speechless, but smiling, while looking at the screaming and applauding audience. It was probably a good half-minute before Croft could speak:
"Wow, Manila, you are a lot of fun. You know, we've had a really, really good time with you tonight. And we are very far away from home, but you've made us feel so welcomed. It means the world to us, I don't wanna repeat myself but, thank you so much. I always want you to know that when you come and see us play, we appreciate each and every single one of you for being here."
"I want you to know that we see you, and we love you. And we hope to see you soon."
The xx ended the night with "Angels". And we may have just got an idea of what heaven sounds like.
For more concert coverage and reviews from AsiaLive356, click here.
Have something to add? Tell us!