'Summer Sonic: Highlights On YouTube' will let music fans stream past performances of Japan's venerated music festival via their YouTube channel from Friday, November 27 to Sunday, November 29.
Japan's annual rock music festival, Summer Sonic, will be streaming 20 years worth of live performances on their YouTube channel next weekend with their 'Highlights On YouTube' online event.
Music fans will be able to enjoy past performances from the very first iteration of the festival in 2000 to the most recent in 2019.
Programs will be divided into several categories such as selection of artists who appeared during the first edition, a look back at iconic performances by festival headliners, and a selection of Japanese artists.
Check out the list of archived performances below.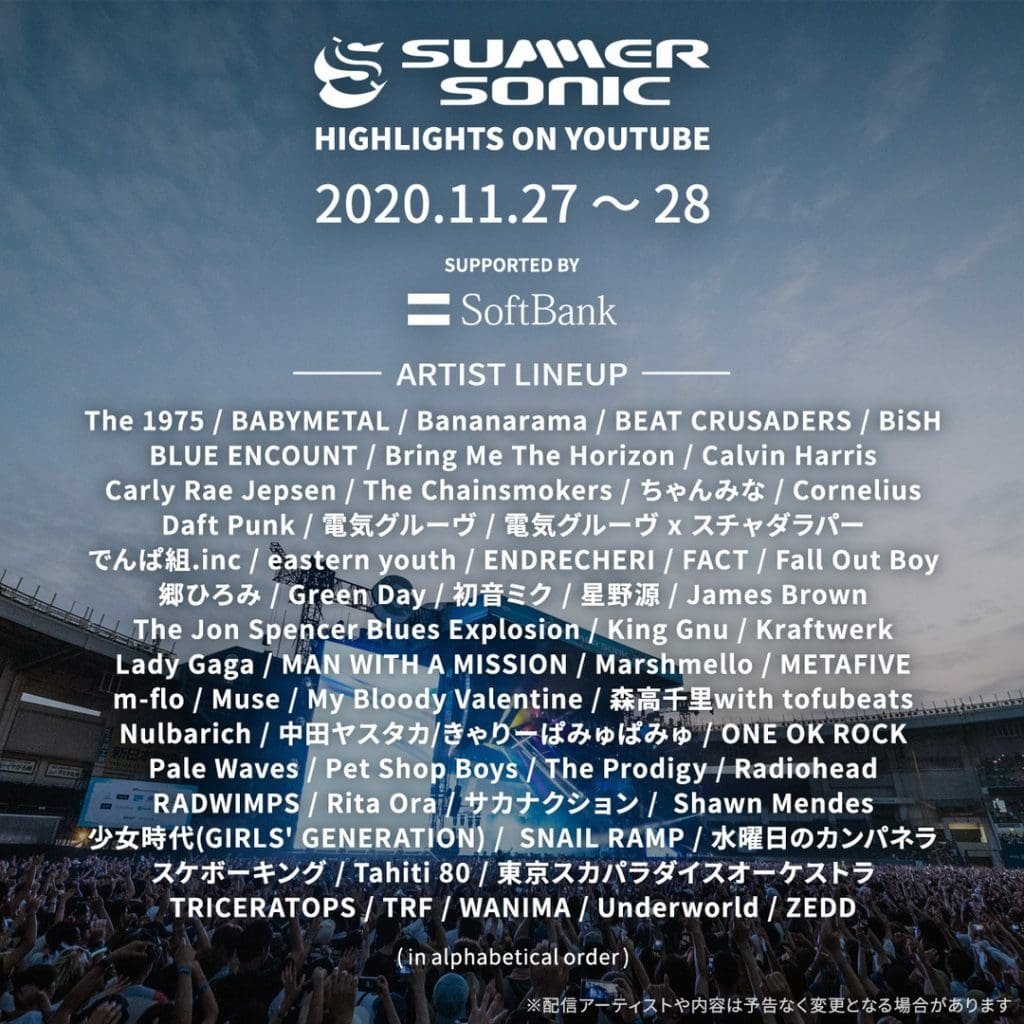 The stream will kick off on Friday, November 27 until Sunday, November 29. Additionally, the festival will be accepting donations on Saturday (Nov. 28) via the YouTube chat function. All proceeds will be donated to 'Music Cross Aid'.
During the stream, the festival will also be holding a sale of official Supersonic merch for a limited time until the end of Monday, November 30. For more information, check the official website for more details.
Summer Sonic's 2020 edition, rebranded as Supersonic 2020, was cancelled earlier this year due to COVID-19 concerns. The festival would have taken place in Osaka for two days on September 19-20 and Tokyo for three days on September 19-21.
Have something to add? Tell us!