(5 / 5)
We sang, we cried, we danced and we smiled as textures and colours of the English band drove through out hearts.
For most, Monday night might have just been a simple night in after a long day at work. For those at Decline, we felt and experienced something more.
Amber Bain gave us tunes that left us feeling moody and warm inside, filling us with a lexicon of emotions we never knew we had.
We had come to feel something.
And we ended up feeling everything…
Playing about 15 songs from her latest album 'Good at Falling' as well as her previous EPs, there were moments of utter bliss and transcendence during the gig as fans and music-lovers alike swayed and indulged in the lush "greenery" of musical layers that covered us.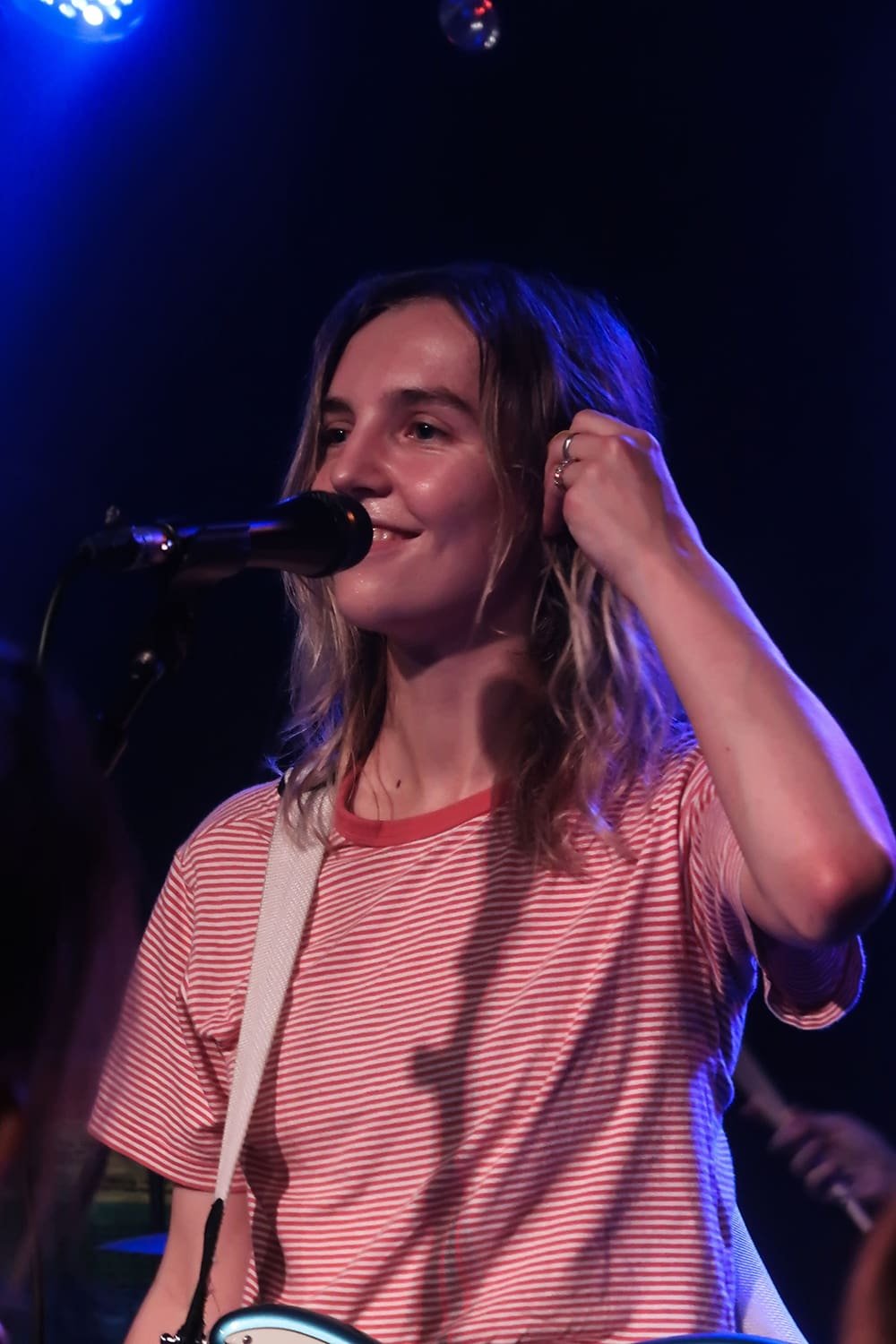 There were many times when Bain even turned the microphone to the crowd letting our voices be heard like a choir, as we sang along to her songs. Like 'Lilo' and 'Saw You In A Dream', for instance. It was a beautiful experience.
"Sing with us," she said before diving into 'Saw You In A Dream'. "Very loudly please…"
And loudly we did sing! The song was definitely a crowd favourite!
'Follow My Girl' was another iridescent piece that sat between reflective and introspective, yet mature and outward.
Many of her songs were, and that was perhaps why we loved them, and her!
'Follow My Girl' was also a piece that had a layer of touring member and guitarist Kamran Khan (@fakelaughhh)'s sweet-serenading backing vocals.
I think I melted every time he went "Nothing feels good, it's not right…"
There was indeed something coruscating about the night that The Japanese House gave to her audience – something that was very much redolent of introspection. The poetic lyrics, coupled with evocative layers are both simple enough to meld into, yet profound enough to mean something, with a wisdom that draws you in as you let the textures transcend through you.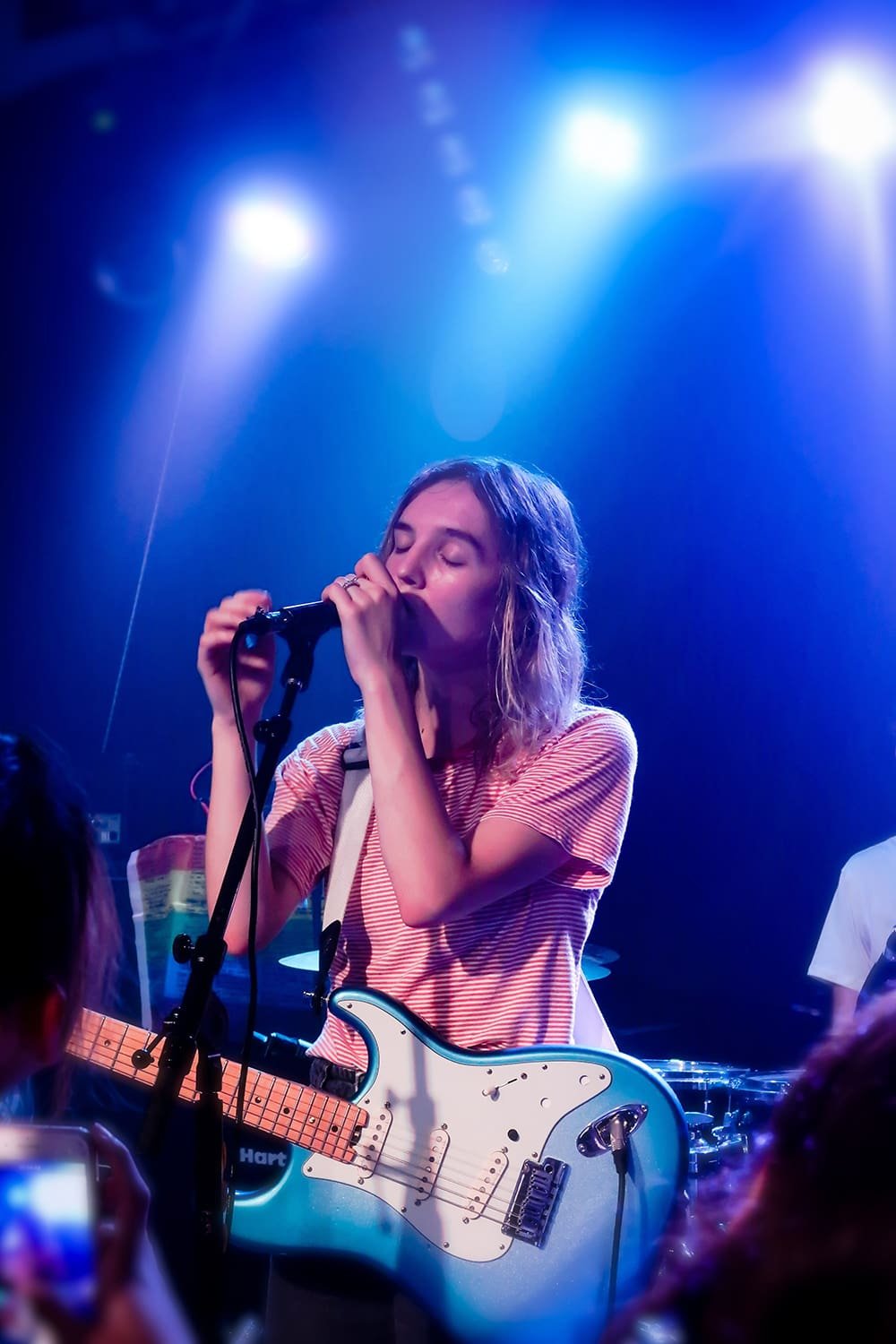 ' f a r a w a y ' is one such piece to do that, and it is perhaps the reason why it still remains my favourite song from the artist.
Hearing it live was an opalescent bliss.
What was also invigorating about the night was watching the filigree of Bain switching between her strat guitars and the acoustic one. The blue strat was such a gorgeous piece too!
Overall, the sound that night was so good; the textures of vocals and instruments (guitar, keyboard and drums) intertwined seamlessly like moiré.
As we sang out loud to 'Leon', a fan at the back held out his (or her) phone so that the light from the mobile phone shone through the dark but intimate performance space.
Bain pointed the person out, and soon more than a few dozen mobile phones went up in the air. A sea of lights shone and became a part of the sea of fans. It was magical.
As the evening closed with 'Clean', a track from one of Bain's earliest EPs, I look at this erudite young artist beyond her years. The juxtaposition between her lyrics and textures, and the artist herself is exquisitely charming. The mélange is astounding beautiful and feels somewhat like an arty film you went to see but can't quite figure out why you love it so much.
But you do…
Thank you Amber for the silhouettes.
Have something to add? Tell us!